Bharti Airtel gets Tata Teleservices' mobile unit for nothing: All you need to know about the deal
With the merger, there are now three big telecom players in India -- Airtel-TTSL, Vodafone-Idea and Reliance Jio
Bharti Airtel is acquiring the Tata conglomerate's consumer mobile business, Tata Teleservices virtually free of charge in a deal that gives India's top wireless player a major subscriber base boost, while stemming the bleed for Tata from a money-losing venture.
The acquisition is subject to requisite regulatory approvals, a statement from Airtel said on Thursday.
Here are all the facts you need to know about the deal:
What is the deal all about?
Bharti Airtel and Tata have entered into an understanding to merge consumer mobile businesses (CMB) of Tata Teleservices Ltd (TTSL) and Tata Teleservices Maharashtra Ltd (TTML) into Bharti Airtel. The merger is being done on a debt-free cash-free basis, except for Bharti Airtel assuming a small portion of the unpaid spectrum liability of Tata's towards DoT, which is to be paid on deferred basis, the joint-statement added.
Bharti Airtel will absorb CMB of TTSL and TTML across the country in 19 circles (17 under TTSL and two under TTML). The Bharti Board, which met on Thursday afternoon, has approved this transaction. The Boards of Tata Sons, TTSL and TTML, too, have given their approval. With the deal, Bharti Airtel will get over 40 million customers with high churn rate and over 5,000 employees.
The transaction will also provide Bharti Airtel with an indefeasible right to use (IRU) part of the existing fibre network of Tata.
Tata is also in initial stages of exploring a combination of its Enterprise Business with Tata Communications and its Retail Fixed Line and Broadband business with Tata Sky. Any such transaction will be subject to respective boards and other requisite approvals, the statement added.
Tata will retain its stake in Viom, and will take care of the liabilities associated with it.
The proposed merger will include transfer of all the customers and assets of Tata CMB to Bharti Airtel, further augmenting Bharti Airtel's overall customer base and network. It will also enable Bharti Airtel to add 178.5 MHz spectrum (of which 71.3 MHz is liberalised) in the 850, 1800 and 2100 MHz bands.
Goldman Sachs (India) Securities Private Limited is financial advisor to Tata.
Why this merger?
For one, Tata Teleservices has been a money-losing business for the Tata group. According to earlier reports, TTSL has seen its net worth fall by over Rs 11,600 crore in FY17, and losses increase from Rs 2,409 crore to Rs 4,617 crore year-on-year. Revenues, meanwhile were down 10 percent to under Rs 10,000 crore.
Sources told IANS that TTSL owes the Department of Telecommunications (DoT) over Rs.10,140 crore of deferred spectrum payments and also has regulatory contingent liabilities to an estimated tune of around Rs 10,900 crore.
According to the IANS sources, Tata Tele has bank guarantees of Rs 3,700 crore submitted with DoT. It has a liability of Rs 7,200 Crore which is to be paid to NTT Docomo as arbitration award for the latter's 21.6 per cent stake in Tata Teleservices.
Reliance Jio's entry into the mobile business has only worsened the situation for Tata Teleservices.
In a recent interview to CNBC-TV18, Tata Sons Chairman N Chandrasekaran said Tata Teleservices was in a really bad shape on the back of huge debt and monthly cash losses. He had also said a turnaround of the company was an extremely difficult task and that he is committed to finding a solution "one way or the other" very quickly.
However, he did not directly answer whether the group would close down the business but said that a "tough call" will have to be taken. The shares of Tata Teleservices had nosedived 15 percent reacting to his comments, reported Moneycontrol (read here).
The deal was necessitated as the salt-to-software conglomerate is in the middle of a restructuring exercise to improve profitability and cut its complex structure after Chandrasekaran took over the chairmanship.
What are the companies saying?
"This is a significant development towards further consolidation in the Indian mobile industry and reinforces our commitment to lead India's digital revolution by offering world-class and affordable telecom services through a robust technology and solid spectrum portfolio," said Bharti Airtel Chairman Sunil Bharti Mittal in a statement.
"On completion, the proposed acquisition will undergo seamless integration, both on the customer as well as the network side, and further strengthen our market position in several key circles. The customers of Tata will be able to enjoy India's widest and fastest voice & data network, and bouquet of Airtel's best-in-class products and services," he said.
"The acquisition of additional spectrum made an attractive business proposition. It will further strengthen our already solid portfolio and create substantial long term value for our shareholders given the significant synergies," Mittal added.
Meanwhile, Chandrasekaran said it was a most optimal solution.
"We believe today's agreement is the best and most optimal solution for the Tata Group and its stakeholders. Finding the right home for our longstanding customers and our employees has been the priority for us. We have evaluated multiple options and are pleased to have this agreement with Bharti," Chandrasekaran said in the joint statement.
What are analysts, industry experts saying?
"This merger is pretty much in line with industry expectations. According to speculations, TTSL either needed to exit the industry or being merged with another entity. It is a win-win deal for both," Rajan S Mathews, Director General, Cellular Operators' Association of India (COAI), told IANS.
According to Mathews, the deal will bring in more stability for Airtel. It will gain additional customers and also spectrum.
Mathews indicated that with this deal three big telecom players have emerged in the industry -- Airtel-TTSL, Vodafone-Idea and Reliance Jio.
Sanjiv Bhasin, executive vice president at financial services firm IIFL, told Reuters that the deal is a big positive. "It's a very big positive for Tata Group and Chandra ... It's also a big positive for Airtel as they will have to pay less for the spectrum they are gaining," Bhasin said.
"It's evident disruption is picking up and consolidation is the game of the hour," he said, adding that he expects even more deals in the crowded sector.
Investors also are giving thumbs up to the deal. Shares of Bharti Airtel are up 7 percent at Rs 428 on Friday and that of Tata Teleservices 9 percent at Rs 4.8.
Vodafone Group and Idea Cellular - the market's second and third biggest players, respectively, are in the process of combining their operations to create the market's biggest player, while Bharti Airtel had previously agreed to buy Telenor's India unit.
Amresh Nandan, Research Director, Gartner, meanwhile, has raised a crucial issue with regards to jobs. "While the fate of employees is not clear, the consideration that manpower planning will be done based on business lines is good. Tata Group has the appetite to absorb some employees in Tata Communication, Tata Sky and their other operating companies too. And possibly, they will enable the rest to move to other opportunities," Nandan told IANS.
(With inputs from agencies)
(Disclosure: Reliance Industries Ltd is the sole beneficiary of Independent Media Trust which controls Network18 Media & Investments Ltd)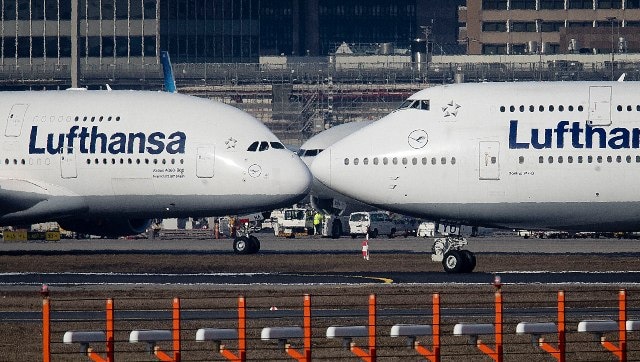 World
With this, an epic 16-year-old dispute over support for airplane makers appears to be heading for an end, at least for now
World
A signed coalition agreement was formally presented to the Knesset secretariat Friday, the last step before a vote and the swearing-in of the new government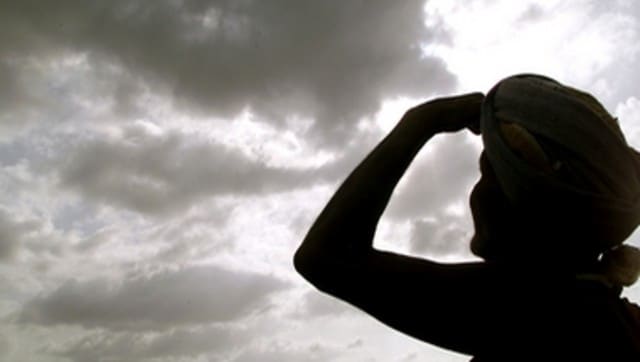 India
Here's what you need to know about what arguably remains the most important season for India