Bharat bandh: Plenty at stake for women workers joining trade union strike
Even though problems of the women workers are acute, many have decided to join the strike called by the 10 Central Trade Unions
By Ila Ananya
"There is absolutely no safety in our job, and as women we get no promotions," says Uma Maheshwari, the president of the women's wing of the Bengaluru Metropolitan Transport Corporation (BMTC) Union. As a woman conductor, she is still expected to make late trips at night, and passengers don't treat her with the same respect that they treat male conductors with.
Women working in garment factories, anganwadis, or as municipal cleaners face similar problems of harassment based on gender and caste. There are real issues at stake for these workers when you talk to them, and the problems are more acute for women workers. Even though these problems aren't reflected in the demands put forward by the 10 Central Trade Unions (CTUs) calling for a nationwide bandh on Friday, many women from trade unions have decided to join the strike as well.
A labour strike to some may seem abstract or an inconvenience to some people (when garment workers in Karnataka went on strike earlier this year seeking access to their Provident Fund, several headlines highlighted the disruptions in traffic instead of their demands), but speaking to workers drives home the point that there's plenty at stake for those going on strike.
The main demand of the CTUs has been the raising of minimum wages to Rs 18,000 — the minimum wage advisory board's meeting on 29 August about this remained inconclusive. On 31 August, trade unions refused to call off their strike when Union Finance Minister Arun Jaitley announced that they would hike minimum wages for non-agricultural workers, terming it "completely inadequate".
Centre of Indian Trade Unions (CITU) issued a press release, in which it said the government had offered a minimum wage of Rs 350 per day, which translated to Rs 9,100 per month (26 days), as opposed to the Rs 18,000 that workers were demanding. Other demands include measures for containing the rise in prices and unemployment, social security for all labour workers, an assured pension of Rs 3,000 per month, the removal of any ceilings on eligibility for bonuses, Provident Fund, and equal wage for contract and regular workers for the same work.
There's even more at stake for women workers. Amarjeet Kaur, secretary of the All India Trade Union Congress (AITUC), Delhi, which is one of the CTUs calling for the protest says, "The demand for minimum wages, pension, and equal pay for equal work apply to all sections of workers, whether male or female. But this does have a special bearing on women, since a majority of those working are in the unorganised sector."
In garment factories, for instance, where the employees are mostly women, the problems are many — women face sexual harassment, and women who assert themselves are asked to leave. They are verbally abused by their superiors, and are often made to work over time without extra pay: Saroja, the secretary of the women-led Garment Labour Union, Bangalore, says that very often, women tend to skip meals, and don't drink water or go to the toilet when they are working, because they are worried they will not reach their production targets, and will have to stay on and do extra hours without pay.
Yashodha, an executive committee member of the Garment Labour Union, says that as women, they can't talk back to superiors like the men do, "We can't afford to lose our jobs, we have responsibilities at home," she says. Saroja points out that while most of their demands are the same as those put forward by the CTUs, the garment workers have also decided to add a demand for stricter regulations against verbal and physical sexual harassment. Why aren't they including other problems that they face as women workers? "It isn't that we aren't talking about it, but this time we want to all fight for our rights as workers," Yashodha says.
AR Sindhu, secretary of the All India Federation of Anganwadi Workers and Helpers, Delhi, says, "Anganwadi workers aren't even recognised as workers within the unorganised sector, with Arun Jaitley calling them 'volunteers'. We are also fighting for worker status."
The website of the All India Federation of Anganwadi Workers and Helpers (AIFAWH) has a large pop-up that appears, calling for the strike, for 'the rights of the people against pro-corporate government policies'.
Jayamma, the general secretary of the Karnataka State United Anganwadi Workers Association, says that most anganwadi workers are women, and one of the biggest problems that they have had to face is the privatisation of the Integrated Child Development Services (ICDS) scheme by the government. "In addition to the demands of a minimum wage of Rs 18,000, and a pension of Rs 3,000 per month, we want the government to stop handing the ICDS scheme over to corporates and cutting down the allocation of the budget for it," says Jayamma, adding that they can't deal with the rise in prices of food when their salaries are so low.
Earlier this week, 14 workers' organisations and federations, with workers from agriculture, cotton mills, and tea gardens, came together to form an alternative to the CTUs, with a new platform called the Mazdoor Adhikar Sangharsh Abhiyan (MASA), because they believed the CTUs have failed to protect the interest of workers.
In Kerala, Lissy Sunny, the president of Pembilai Orumai (Women's Unity), a women tea workers' union, said that while they are not actively observing a strike, they would stay away from work in solidarity. "We stand by the main issue of price rise, because it affects daily wagers like us the most. Besides this, wage increments and bonuses are foremost on our list of demands, other than things like allotment of housing for plantation workers," says Sunny, adding that since their agitation last year, many of the promises made by plantation owners are yet to be fulfilled. Their wages, she says, have only been increased to Rs 301, as opposed to the demanded Rs 500. Instead of joining these protests, they will be organising more at their own level, she says.
Friday's labour strike is the largest since the present government has come to power, with buses, autos, cleaners, garment factory workers, anganwadi workers, all answering the CTUs' call to strike. Each of them has problems that are specific to their work, and they also have problems specific to being women. But as Maheshwari says, "We also need a raise in salaries and pension. We will fight for our rights as workers."
With inputs from Nikita Joseph.
The Ladies Finger is a leading online feminist magazine.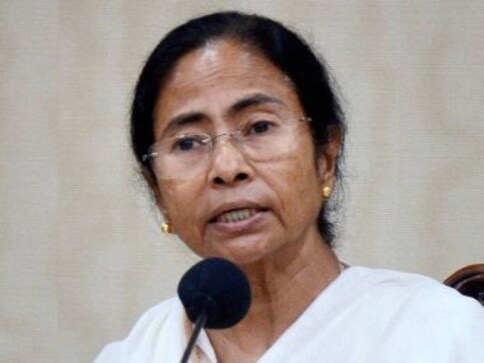 India
Bharat Bandh 2020 Updates:Hitting out at the Left and the Congress, Chief Minister Mamata Banerjee said on Wednesday that those who don't have any political existence in the state are trying to ruin its economy by pursuing "cheap politics" of strikes.
India
Early reports said buses and taxis were off the roads and shops and restaurants remained closed. Train services were not affected.
India
A joint forum of central trade unions is protesting against the government policies affecting workers, farmers, and people.