Bet on equity & debt to make money in 2016, but stay away from gold and real estate
Equity should be the first choice for all investors willing to take on some risk; those who can't can also do so indirectly through mutual funds.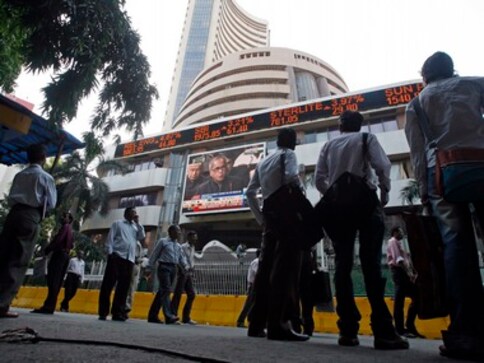 Which asset classes will perform best in 2016, now that 2015 can finally be put behind us? Barring debt and tax-free bonds, which outperformed, all assets classes have been under the weather; equity has been a marginal loser, real estate is comatose in most parts of the country, and gold is out of fashion.
Before we try to get an answer to the main question above, let's get the economic backdrop we are facing right.
At least two major crystal-ball gazers of international repute think the two major economic engines of the world – the US and China – are stalling.
Marc Faber, who publishes the Gloom, Boom and Doom report, is sticking his neck out to predict Doom for the US economy. He told Bloomberg: "Ten-year US Treasuries are quite attractive because of my outlook for a weakening economy. I believe that we're already entering a recession in the United States."
US Fed chair Janet Yellen, it seems, could not have got her rate hike announcement more wrongly timed – just at the cusp of a recession, if Faber is right.
Ruchir Sharma, head of Emerging Markets Equity and Global Macro at Morgan Stanley Investment Management, is not sure the next global recession is already underway, but he is sure it is lurking not far from here. He wrote in The Economic Times: "The next recession may not be far away, but whether it will occur in 2016 is hard to call. However, with China's debt still growing twice as fast as the economy, the next global recession could well bear the label, Made in China."
We have already heard the dreaded 'R' word twice from two experts, who may only disagree about the 'when' of a recession, but now the 'whether'.
They could be right, and the world can expect no help from either Europe or Japan, which are too busy playing around with interest rates and monetary policy to get inflation up and growth moving in the right direction.
This leaves India as the only major bright spark in the world, with growth expected to be in the region of 7 percent-plus in 2016-17, after 7.2-7.5 percent this year. Our local political rhetoric may sound pessimistic, where everyone wants to know why "achche din" have taken so long to arrive, but they should also know the fable of "andhon mein kana raja". We look better in comparison. When the world is into decline and fall, even our less than superlative growth looks like spectacular performance when seen from the outside.
It is in this context that we must make our asset choice decisions.
My own analysis tells me that equity could be an outperformer in 2016, while debt will also be a good bet.
Reason: if the world is going down the tubes, it means barring the US, investors will have to put their money somewhere. India is an obvious choice. In 2015, foreign institutional investors (FIIs) barely invested $10 billion net in India, most of it in debt. In 2016, I see no reason why the allocations will not increase, with the money being rebalanced to include more equity. One should expect at least $20-30 billion of FII money in 2016, not to speak of higher mutual fund investments from domestic sources.
There are other hard points favouring this view. India's economy will be rebounding after two bad monsoon years, and corporate balance-sheets are on the mend. The IPO market for fund-raising is looking up, and higher government expenditure on OROP (one-rank-one-pension) and the Seventh Pay Commission will send consumer spending soaring after the second half of 2016. When consumer demand picks up, private investment cannot be far behind.
All in all, 2016 could be a breakout year, and the global recession, if it happens, may not dent our prospects too much. It may help by keeping oil prices down, thus keeping inflation under check despite higher government spending. The gods may be beginning to smile on us after giving us bad rains for two years.
So equity should be the first choice for all investors willing to take on some risk; those who can't can also do so indirectly through mutual funds. Do it now, and not after the markets have risen.
Debt will continue to do well, for two reasons: One, the medium-term trajectory of interest rates is down, which means existing debt funds will see valuations going up. Tax-free bonds could see gains in valuations even while rates come down. Many tax-free bond issues are due between now and March 2016. You will earn about 7.5 percent tax-free on 15-year bonds, which is nearly 10 percent pre-tax for those in the highest tax brackets.
Also, if fears about a global recession are true, and both the US and China are in danger of slipping into the red, they will keep interest rates down. This means our own rates can be brought down faster, and not help hostage to what the US Fed may do. So apart from tax-free bonds (many are underway), do buy debt and income funds. Even balanced funds may do well when both equity and debt are set for "achche din".
The two assets classes to avoid are real estate and gold. Real estate prices are still way too high, and lower interest rates are not a reason to buy houses, especially for investment. However, if you do have the money and need a home, by all means buy a ready house. But avoid under construction projects, especially those with waiting periods beyond a few months, even if they look discounted. Most builders are just trying to attract money by hook or by crook, largely to improve their own cash positions. Don't be surprised if they endlessly delay projects.
As for gold, if you already hold upto 5 percent gold in your assets, no need to tank up further. You can wait.
2016 is likely to be the year of equity and debt.
Business
CII estimates India's GDP growth to be in the band of 7.4 - 8.2 per cent, depending upon the global oil prices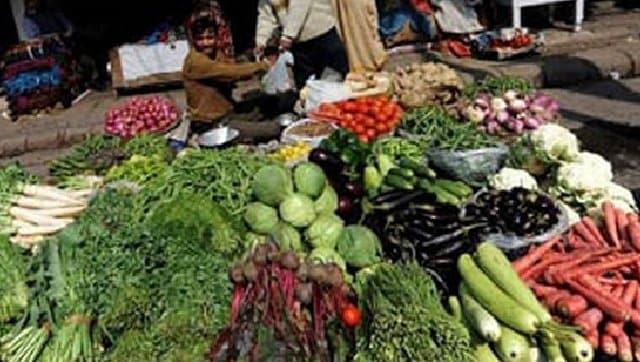 Business
The WPI-based inflation was 14.55 per cent in March and 10.74 per cent in April last year
World
Biden, speaking at a news conference, acknowledged the US economy has 'problems' but said they were 'less consequential than the rest of the world has'