Bengaluru street vendors yet to get a cooperative society to look after their interests
Vendors unable to avail bank loans in absence of ID cards to be issued by BBMP
Bengaluru: Thippe Rudraiah B M alias Swamy used to own an upmarket store selling women's products at RPC Layout in Bengaluru when he incurred a loss of Rs 1.5 lakh in 2010. He was forced to shut down the store and become a street vendor near the underpass at Vijayanagar where he ekes out a living by selling ready-made garments.
Earlier, Swamy used to depend on moneylenders for finance to stay afloat. "They used to charge Rs 200 interest for a hand loan of Rs 1,000. Now, I don't have to pay such hefty interests, thanks to Union Bank of India (UBI), which gave me a loan of Rs 30,000 at a nominal rate,'' says Swamy, who is also assistant secretary, Vijayanagar Street Vendors' Association, which is affiliated to the All India Central Council of Trade Unions (AICCTU).
The local association helps street vendors avail loans from banks. "We approached the UBI to provide loans to street vendors. An applicant has to submit the association identity (ID) proof while applying for a loan; the bank, after carrying out its due verification process, sanctions loans to deserving applicants," said the president of the association, S Babu.
"There is no exclusive scheme for street vendors. We sanction loans if the applicant has had a savings bank account in our bank and has been doing transactions for six months,'' said an assistant manager at the Vijayanagar branch of the UBI.
Bengaluru city, however, doesn't yet have a cooperative society to look out for the interests of street vendors and to provide them loans. Neither does it have a town vending committee to work out details such as earmarking vending zones in the city. By contrast, neighbouring Mysuru was the first city in the country to institute a town vending committee in 2012 and a cooperative society for street vendors in March 2013. According to the Street Vendors (Protection of Livelihood and Regulation of Street Vending) Act, 2014, street vending is legal and anyone has the right to vend.
In the absence of such bodies, street vendors in Bengaluru do not receive the support they require to improve their financial condition. Many of them aren't able to avail loans from banks due to lack of identity proof. "I approached a bank for a loan but they asked me to produce my ID (to prove she is a street vendor). I am yet to get my ID card from the Bruhat Bengaluru Mahanagara Palike (BBMP). The moneylender gives me loans without asking for any documents, but charges very high interest,'' says Dhanalakshmi, who sells fruits near Shivajinagar bus stand.
S Babu had filed a writ petition (WP 65357/2016) in 2016 seeking a survey by the BBMP and issuance of ID cards for street vendors to ensure a hassle-free environment for them to do business. In August 2017, the high court had sought a status report from the BBMP about the pending survey and disbursal of ID cards to vendors. The civic body had conducted a survey of street vendors in September and October 2017, covering about 25,000 vendors but many street vendors were left out. On January 22, 2018, the Karnataka high court, after hearing the petition filed by Babu, directed the BBMP to distribute ID cards to surveyed street vendors before February 21, which did not happen.
Vinay Sreenivasa, a member of the Federation of Bengaluru District Street Vendors' Associations, said, "On March 15, we staged a protest demanding ID cards for all street vendors; the BBMP authorities have assured us they will issue them soon.'' He added the ID cards will not only enable vendors to avail bank loans but will help them benefit from welfare schemes and get space to set up shop.
Now that the model code of conduct has kicked in — the Karnataka assembly election is scheduled for May 15 — the street vendors have to wait till the after the election for their ID cards. BBMP East deputy commissioner N Raju, however, said there will be no problem in distributing the cards since it's a high court directive. "The ID cards have been sent for printing. We will distribute them as soon as we get them from the printer," he said.
A better life for street vendors: Mysuru shows the way
Bhagyamma, a vegetable vendor near Gun House in Mysuru for the last 25 years, used to depend on moneylenders for loans and struggle to repay hefty interest. Now, she avails loans from the Mysore City Street Vendors' Multipurpose Cooperative Society. "I used to pay Rs 200 interest on a loan of Rs 1,000. The moneylender would abuse me whenever there was a delay in repayment. I now take loans from the cooperative society. They allow me to repay them on a daily basis, which is convenient for me,'' said Bhagyamma.
There are 2,303 registered street vendors and around 6,000 unregistered ones in Mysuru. The society, which has 1,000 shareholders, provides financial assistance to street vendors. "The members are eligible to avail loans up to Rs 10,000. The society deducts Rs 900 from Rs 10,000 as maintenance. The borrower can repay Rs 50 or Rs 100 to the society as per his/her convenience on a daily basis,'' says Bhaskar Srinivas Raje Urs, president of the society. However, the society can't meet the needs of all the vendors since it has a limited working capital base of Rs 10 lakh.
The Mysuru TVC has facilitated a survey and registration of street vendors and enabled the Mysuru City Corporation to issue trade licences to registered vendors. The Mysuru City Street Vendors' Association has also been working hard to create awareness among the vendors about various government welfare schemes to help improve their lives.
(Maheswara Reddy is a Bangalore-based freelance journalist and a member of 101Reporters.com, a pan-India network of grassroots reporters)
India
Maharashtra alone accounts for 48.57 percent of the total active caseload of the country, the ministry said.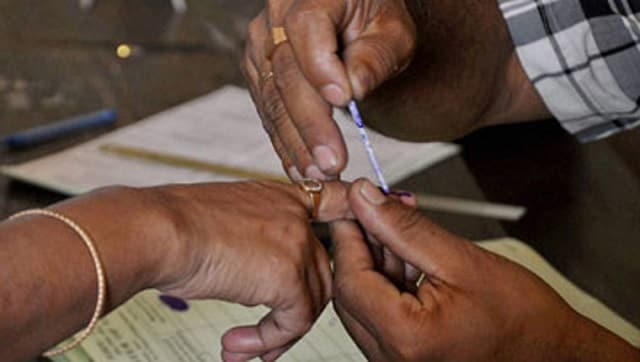 Politics
Bypolls to Assembly and Lok Sabha seats were held in Gujarat, Jharkhand, Karnataka, Madhya Pradesh, Maharashtra, Mizoram, Rajasthan, Telangana, Uttarakhand, and Andhra Pradesh
India
The exam will take place at the eleven centres in Karnataka, which includes Bengaluru, Mysuru, Belagavi, Vijayapura, Bellari, Devanagere, Dharawad, Kalaburagi, Mangaluru, Shivamogga, and Tumakuru