Bengaluru food startup Zzungry celebrates Raghuram Rajan legacy with 'ulundu kozhukattai'
Raghuram Rajan has touched the lives of commoners and entrepreneurs in a positive way, feels Ashish Kalya, co- founder, Zzungry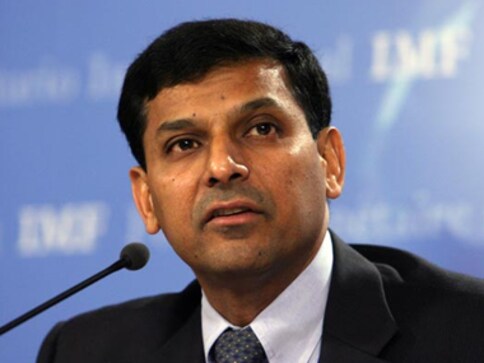 A Bengaluru-based food company has introduced two offbeat dishes in its menu to celebrate the legacy of outgoing RBI Governor Raghuram Rajan, who has left his own distinct mark on the central bank.
Zzungry said it had introduced limited edition of "Ulundu kozhukattai" and "Kova kozhukattai" that are inspired from the cuisines of two states in the country that hold great relevance in the life of Rajan.
The dishes priced at Rs 100 and Rs 150 will be available in the menu from August 26 to September 2 just before Rajan's sign off from his tenure as the chief of the central bank, it said.
His current three-year term ends on 4 September.
"This is a unique gesture from Zzungry to appreciate the commendable work done by Dr Rajan. He has touched the lives of commoners and entrepreneurs like us in a positive way," said Ashish Kalya, Co- Founder, Zzungry.
Ulundu kozhukattai is a delectable savoury rice flour dumpling stuffed with medium spicy mixture of urad dal, tempered with curry leaves and spices, steamed and served with chutney.
The dish is inspired from the cuisine of Madhya Pradesh where Rajan was born, a statement said here.
The other dish "Kova kozhukattai" is a sweet rice flour dumpling stuffed with cardamom flavoured mixture of khoya with dry fruits, simmered in rose flavoured milk, that is served as a dessert.
The sweet dish is inspired from the cuisine of Tamil Nadu that connects to his origins, it said.
RBI Deputy Governor Urjit Patel has been appointed as successor of "rockstar" Rajan, who vigorously pushed through major reforms in RBI including implementing an inflation target and cleaning up debt-ridden banks. He also courted controversies for his public comments on some issues.
Business
In the past too Rajan had received flak, particularly, from the then BJP treasurer Piyush Goyal, who had attacked the central bank governor for his decision to hike rates to curb inflation
Business
RBI Governor Urjit Patel gets a little over Rs 2 lakh as salary and has not been provided with any supporting staff at his residence, the central bank has said.
Business
An outspoken RBI Governor is rarity but Raghuram Rajan is the one who famously declared in James Bond style – 'My name is Rajan and I do what I do' and he had a candid view on all topical issues economic and political.