Banks to remain closed for five days from tomorrow; holidays, strikes to affect operations, ATMs may take hit on 26 Dec
The UFBU, an umbrella body of the top nine bank unions, has given a strike call on 26 December while the AIBOC has appealed for a strike on Friday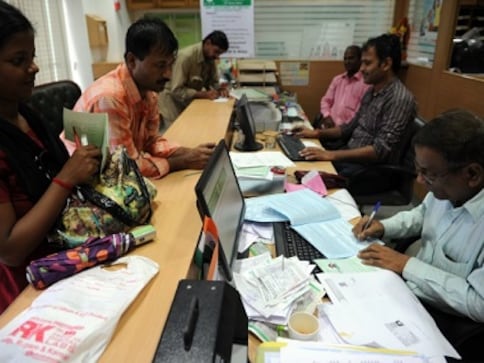 Banking services may be severely affected across the country on 21 and 26 December as two bank employees' unions—United Forum of Bank Unions'(UBFU), All India Bank Officers Confederation (AIBOC)—have called for a strike to protest against the merger of public sector banks (PSBs), and the move to leave officers in scale IV and above out of the bipartite wage settlement ambit.
Most bank branches will remain open only for a day (Monday) between tomorrow (21 December) and next Wednesday (26 December).
The AIBOC called a strike after it walked out of a bipartite negotiation demanding full mandate for scale I to scale VII officers, introduction of five-day work week, salary revision according to the charter of demands and a defined benefit pension payment scheme unlike the National Pension Service (NPS).
The UFBU, an umbrella body of the top nine bank unions, has given a strike call on 26 December while the AIBOC has appealed for a strike tomorrow, according to a report in Mint. The timing of both the strikes is such that it can lead to an extended weekend for most bank employees while causing inconvenience to customers, the report said.
Ashwani Rana, vice president of National Organisation of Bank Workers, said all unions under UFBU will take part in the strikes, reported Business Today.
The merger of Bank of Baroda (BoB), Dena Bank, and Vijaya Bank sparked wide range protests among the bank employees. The government had given its nod for the merger of these banks in September this year.
According to AIBOC, assistant general secretary Sanjay Das, about 3 lakh officers of the Union were expected to participate in the protest as "no perceptible initiative" was observed from Indian Banks' Association (IBA) to impress upon the five banks who have not yet submitted the unconditional mandate", said a report in The Economic Times.
Meanwhile, ATM operations may remain unaffected on 21 December, an official AIBOC said. "We will not use any force to close the ATMs. The employees engaged in ATMs are not controlled by officers' bodies," Das said.
However, ATM operations may be hit on 26 December, the day the UFBU has called for a strike.
During the six-day period, there are three holidays -- fourth Saturday of the month, Sunday and then again on Tuesday for Christmas.
— With PTI inputs
India
The Bihar government has already suspended internet services in 12 districts till 19 June due to massive violent protests rocking the state
India
The ruling Congress in the state has also announced protests in Rajasthan on 27 June against the scheme
India
Shops and business establishments remained open in capital Ranchi, the steel city of Jamshedpur, Palamu and elsewhere