Banks may cut deposit rates further, but don't expect your loan rates to fall before March
Banks are unlikely to reduce their base rates in the same fashion and quantum they have cut their deposit rates
State-run Union Bank of India on Friday became the latest bank to slash the deposit rates with an up to 30 basis point (bps) cut across various maturity deposits. One bps is one hundredth of a percentage point. This is, broadly, a continuation of the trend seen among banks in the last three months.
Most lenders, including the country's largest lender, State Bank of India (SBI), have slashed their deposit rates by about 25 bps since September in the 1-2 year maturity bucket.
With inflation falling drastically, depositors now enjoy positive real returns making bank deposits attractive. Hence, even if banks cut deposit rates by a small margin, they will continue putting money in banks.
But the real reason behind banks' enthusiasm to reduce deposit rates is their helplessness. Banks are unable to profitably deploy the surplus cash given the muted loan demand in the banking system.
Except in the case of loans to individuals for consumer durables-related lending, no major lending has happened to industries or infrastructure segment in the last two years.
Going by the latest data from the Reserve Bank of India (RBI), credit growth to medium-sized companies shrank by 1.3 percent in the March-November period as against 0.9 percent in the corresponding period last year, while that to large-sized companies grew by just 0.8 percent as against 6.2 percent in the year-ago period.
On the other hand, on a year-on-year basis, loans to consumer durables grew by 47 percent in 12 months until November as against 33 percent in the corresponding period last year.
Why loan growth is not happening? The lacklustre credit growth can be attributed to two factors. One, regardless of what the improving factory output numbers show, there is no real pick up in industrial activities on the ground with respect to new projects.
Even the existing projects, which are stalled for various reasons, have not been brought back on track yet.
Two, even if there is demand, state-run banks, which control over 70 percent of the lending, are not in a real hurry to go for large-scale lending until some clarity emerges on the government's capital infusion plans in these banks.
Also, there has been a significant rising in the stress-levels on their balance sheets. Public banks would rather want to clean up and consolidate their books, before going for fresh lending.
The annual capital infusion for these banks will begin only post March. In the meantime, banks are unlikely to go for capital raising since the ability of many state-run banks to raise money form the market is limited.
Until this point, there are no clear signs of stressed asset situation easing in the near future and lot, on that, depends upon a strong recovery in overall economic momentum.
When the credit demand is slow, banks don't need to aggressively pursue fresh deposits.
In such a scenario, fresh addition of deposits, in fact, hurts banks as that money comes with a carry cost. According to Vaibhav Agrawal, vice-president, research, at Angel Broking Ltd, another 50 bps cut in deposit rates is possible over the next one year.
But the interesting trend here is the growing disconnect between course of lending and deposit rates. Typically, banks lower the lending rates too once their deposit rates come down.
But that hasn't happened in the recent past. Not many banks have cut their base rates, or minimum lending rates in the recent months despite the decline in their cost of borrowing, except reduction in certain segments by some banks.
That may not be the case going forward. Going ahead, banks will nave to lower the credit cost for companies and individuals. The current spree of cut in deposit rates, in fact, is a precursor to lower lending rates. But that is likely to happen post March.
The following factors will influence the future course of lending rates.
First, it is fairly certain that the RBI will let go of its tight monetary stance and begin cutting its key lending rate by March-April provided inflation sticks to the current course and external situations do not worsen further from this point. A 25-50 bps rate cut will force the banks, which have already lowered their deposit rates, to lower their base rates.
Second, most economists expect a pick up in economic activities towards the second half of this year provided the Modi government manages to push the reform agenda through legislations and succeed in removing the road blocks in project implementations.
If indeed such a reversal materialises, credit demand will pick up reviving the competitive bank loan market. Banks will then have to offer better pricing to woo the corporate borrower. To be sure, lending rates will have to go down even if the credit demand doesn't pick up since banks cannot keep reducing deposit rates and maintain the loan rates high.
Also, post March, state-run banks will start receiving capital assistance from the government giving them sufficient headroom to restart the lending process.
Banks are unlikely to reduce their base rates in the same fashion and quantum they have cut their deposit rates.
But, for sure, the lending rates are set to move southwards beginning the first quarter of fiscal year 2016.
Subscribe to Moneycontrol Pro at ₹499 for the first year. Use code PRO499. Limited period offer. *T&C apply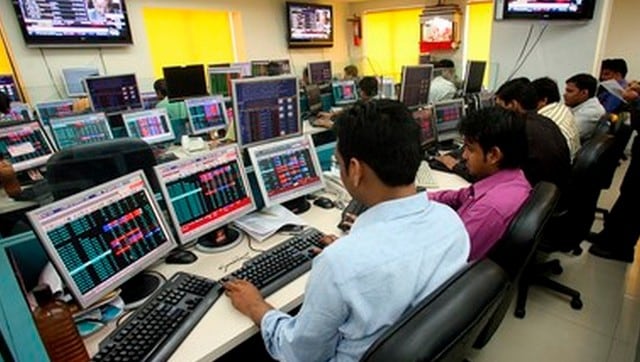 Business
Axis Bank was the top gainer in the Sensex pack, rising around 2%, followed by Bajaj Finance, SBI, Reliance Industries, ONGC and UltraTech Cement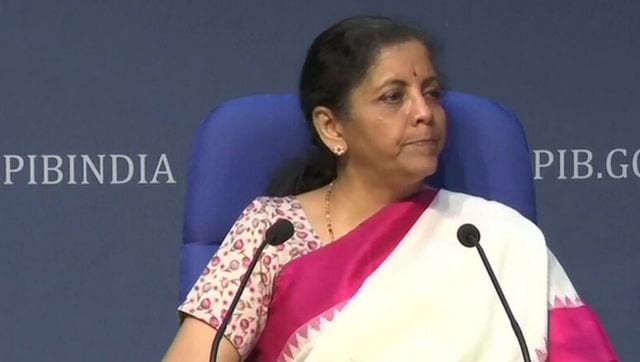 Business
The AIBEA said the move will make it more difficult for public sector banks to lend to weaker and priority sectors at concessional rates of interest
Business
Private banks can now be equal partners in the development of the Indian economy, the Union finance minister added