Banks chart out plan for 12 large NPA accounts, Lanco Infratech first to be booked
Bankers met to discuss accounts such as Amtek Auto, Bhushan Steel and Essar Steel, among others
Lenders on Monday began meeting to initiate proceedings against 12 stressed accounts identified by the Reserve Bank to be referred under the Insolvency and Bankruptcy Code (IBC), sources said.
The accounts identified by the RBI include Amtek Auto (Rs 14,074 crore), Bhushan Steel (Rs 44,478 crore), Essar Steel (Rs 37,284 crore) Bhusan Power and Steel (Rs 37,248 crore), Alok Industries (Rs 22,075 crore), Monnet Ispat (Rs 12,115 crore) and Lanco Infra (Rs 44,364.6 crore).
Lanco Infratech, power and road construction firm, became the first among the "dirty dozen" companies to be booked by IDBI Bank.
"Lanco Infratech (LITL)...vide letter dated June 17, 2017, intimated under Regulation 30 of SEBI (Listing Obligations and Disclosure Requirements) Regulations, 2015, that RBI directed IDBI Bank, the lead bank of LITL to initiate Corporate Insolvency Resolution Process (CIRP) for LITL under the Insolvency and Bankruptcy Code, 2016," the company said in a filing on Saturday.
The list also named Electrosteel Steels (Rs 10,273.6 crore), Era Infra (Rs 10,065.4 crore), Jypaee Infratech (Rs 9,635 crore), ABG Shipyard (Rs 6,953 crore) and Jyoti Structures (Rs 5,165 crore) as defaulting borrowers.
According to sources in Finance ministry various banks held meeting today to chart out future course of action regarding some of the accounts identified by RBI.
"In today's meeting, banks met to finalise their action plan for some of the accounts before referring to the National Company Law Tribunal (NCLT)," said a banker.
Bankers met to discuss accounts such as Amtek Auto, Bhushan Steel and Essar Steel, among others, said another banker.
The lenders have been asked to register against these defaulting borrowers in NCLT within a month.
Last week, RBI's internal advisory committee (IAC) after it's meeting had recommended 12 accounts totalling about 25 per cent of the gross NPAs of the banking system for immediate reference under IBC.
While ABG Shipyard, Amtek Auto, Alok Industries, Bhushan Steel, Bhushan Power and Steel, Electrosteel Steels, Jaypee Infratech, Jyoti Structures and Monnet Ispat and Energy have not responded to e-mails sent to them, Era Infra and Lanco Infra could not be contacted.
Essar Steel spokesperson had said, "We are not aware of any such development".
At the same time, the Prime Minister's Office (PMO) today held a stock-taking meeting with senior officials of the ministries of finance and corporate affairs to review the progress in resolution of NPAs in the light of the recent action taken by the Reserve Bank on stressed assets.
Prime Minister's additional secretary P K Mishra had a review meeting on resolution of non-performing assets (NPAs) or bad loans which have reached at unacceptably high level, sources said.
These 12 accounts referred by the RBI have an exposure of more than Rs 5,000 crore each, with 60 per cent or more classified as bad loans by banks as of March 2016.
Total NPAs of the banking system stand at over Rs 8 trillion of which Rs 6 trillion are with public sector banks.
Last month, the government had cleared an ordinance to amend the Banking Regulation Act, giving the RBI more powers to direct banks to resolve bad loans.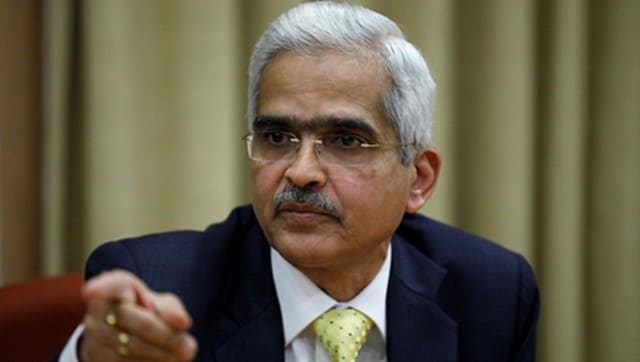 Business
The RBI governor's clarification on cryptocurrencies comes less than a week after it set aside a 2018 circular banning their trade
India
The BSE Sensex opened strong and finished at 382.95 points higher at 52,232.43. Similarly, NSE Nifty soared 114.15 points to end at its lifetime peak of 15,690.35
Business
MPC decided to maintain the status quo, that is keeping benchmark repurchase (repo) rate at 4%. Consequently, the reverse repo rate will also continue to earn 3.35% interest for banks