Banks Board Bureau head Vinod Rai wants greater dialogue with finance ministry; seeks more mandate
Vinod Rai, former CAG who now heads the Banks Board Bureau has said that most of BBB's recommendations have not received due attention from the government and it has been merely working as an appointment board since inception
New Delhi: Expressing displeasure over lack of communication between Banks Board Bureau and the finance ministry, Vinod Rai, former CAG who now heads the advisory body, has said that most of BBB's recommendations have not received due attention from the government and it has been merely working as an appointment board since inception. It has also sought wider mandate from the government including advising the government on public sector bank (PSB) consolidation in the least disruptive manner.
The comments of BBB come on the heels of Reserve Bank of India demanding more powers to deal with frauds in the banking system. "If the Government does indeed desire to make the Bureau address issues of governance around PSBs in a holistic manner and make its output effective, there is need for an organic relationship between Government and the Bureau," it said in its compendium of recommendations.
Prime Minister Narendra Modi in 2016 approved the constitution of BBB as a body of eminent professionals and officials to make recommendations for appointment of Whole-time Directors as well as non-Executive Chairmen of PSBs. They were also given the task of engaging with the Board of Directors of all the public sector banks to formulate appropriate strategies for their growth and development.
Besides, it was also asked to frame strategy discussion on consolidation based on the requirement. The government wanted to encourage bank boards to restructure their business strategy and also suggest way forward for their consolidation and merger with other banks.
"The Bureau, as a body of experts on public sector banking, would be able to provide greater utility to the Finance Minister on matters relating to the governance and performance of PSBs, if there were to be greater organic linkage and dialogue with the Finance ministry. At present the body is merely functioning as an appointment board," it said. It made several suggestions to the government in its two years of existence to strengthen governance at PSBs but there was no constructive feedback, it added.
The Bureau said it again wrote to the finance ministry on 26 July, 2017 seeking directions on various suggestions it had made in the past but there was no response to this either. Talking specific mandates going forward, BBB said, it wanted to work on reworking the Articles of Association of IDBI Bank, so that it mirrors to the extent possible the Articles of Association of other such institutions which were earlier in the public sector.
To develop an independent perspective on asset quality in general and stressed asset resolution strategy, in particular, that transcends business cycles as also possible way for concerted and co-ordinated effort among PSBs towards recovery and, more so, in the case of wilful defaulters, it said. Put in place an arrangement for engagement of the Government with the board of PSBs rather than direct engagement with the management, it said.
To present its quarterly assessment to the Finance Minister on the relative performance, the respective capital assessment and growth assessment of each PSB, it added.
Find latest and upcoming tech gadgets online on Tech2 Gadgets. Get technology news, gadgets reviews & ratings. Popular gadgets including laptop, tablet and mobile specifications, features, prices, comparison.
Photos
India on Saturday celebrated its 74th Independence Day in a subdued manner due to the coronavirus pandemic.
India
Launching the week-long campaign, the prime minister said that the Swacch Bharat Mission had been a big support in the fight against the novel coronavirus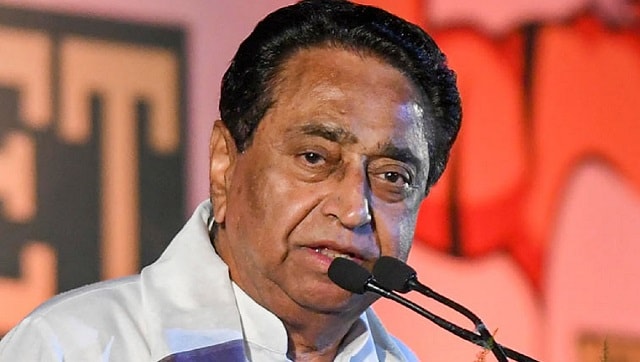 Politics
Nath's colleague Digvijaya Singh said Rajiv Gandhi also wanted the temple to come up, but questioned the timing of the ground breaking ceremony on 5 August