Banks' bad loans mound declines for the first time in five quarters; the NPA mess explained in 7 charts
seven charts throw more light on the bad loans crisis that has engulfed the nation's banking sector.
Indian banks' gross non-performing assets (NPAs), or bad loans, fell to Rs 10.03 lakh crore in June quarter from Rs 10.25 lakh crore as on 31 March 2018. On quarter, the pile has reduced by Rs 21,825 crore or 2.1 percent. This is the time in five quarters the NPAs of these banks actually declined. In the March 2018 quarter, the total bad loans of banks rose by a whopping Rs 1.39 lakh crore.
Bad loans of banks now account for 11.6 percent of the total loans disbursed by the banking industry. After making provisions, the net bad loans of all banks stood at Rs 4.86 lakh crore in the June 2018 quarter as against Rs 5.18 lakh crore in the March 2018 quarter.
Taking note of the alarming bad loans situation, the Narendra Modi-led government, in 2017, announced a Rs 2.11 lakh crore bank recapitalisation plan to pull out state-run banks from the NPA mess. As much as 90 percent of the above-mentioned sticky assets are on the books of government-owned banks or public sector banks (PSBs).
A break-up of the NPAs shows that 21 PSBs saw their bad loans pile decline by Rs 22,530 crore to Rs 8.74 lakh crore in the June 2018 quarter, compared to March 2018's figures, while that of 19 private banks surged by Rs 705 crore to Rs 1.29 lakh crore in the June 2018 quarter.
Industry leader, the State Bank of India (SBI), which tops the NPAs chart, logged a decline of Rs 10,588 crore in bad loans in the June quarter to Rs 2.13 lakh crore. The Nirav Modi scam-hit Punjab National Bank (PNB), which had reported the maximum rise of Rs 29,100 crore in gross NPAs in the March quarter, has seen its bad loans fall by Rs 3,731 crore to Rs 82,889 crore in the June quarter. Barring IDBI Bank, the Union Bank of India, Syndicate Bank, Vijaya Bank and the Oriental Bank, other PSB's also recorded a drop in bad loans during the quarter. While IDBI Bank's gross bad loans surged by Rs 2,219 crore in the June quarter, that of Union Bank was up by Rs 1,603 crore, Syndicate Bank's was up by Rs 603 crore, Vijaya Bank's was up by Rs 53 crore and Oriental Bank's was up by Rs 8 crore.
Among private banks, the gross NPAs of Axis Bank and ICICI Bank have declined significantly. Axis Bank's bad loans pile dropped by Rs 1,586 crore to Rs 32,662 crore in the June 2018 quarter from Rs 34,249 crore in the March 2018 quarter. ICICI Bank's pile lessened by Rs 598 crore in the June 2018 quarter to Rs 53,465 crore. Among private lenders, HDFC Bank showed the maximum rise in bad loans, at Rs 932 crore.
These seven charts throw more light on the bad loans crisis that has engulfed the nation's banking sector:
Gross NPAs
Public sector banks gross NPAs
Private banks gross NPAs
PSBs with higher gross NPAs in Rs cr
Private banks with higher gross NPAs in Rs cr
PSBs with high gross NPAs as % to advances
Pvt banks with higher gross NPAs as % to advances
The outlook for the country's banking sector is likely to remain negative until its capital position strengthens in proportion to bad loans and weak financial performances, global rating agency Fitch said in a report published on Monday. The report believes the sector's legacy problems have been largely recognised, but the system NPL ratio could witness more upside due to residual stress and new risks emerging out of the retail and SME sectors.

With inputs from PTI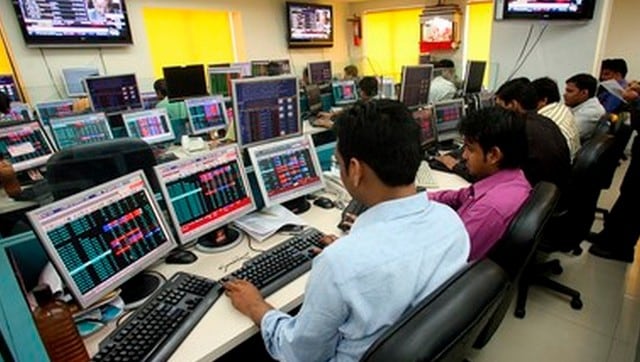 Business
The BSE index jumped 266.09 points or 0.55 percent in initial deals and NSE Nifty advanced 81.45 points or 0.56 percent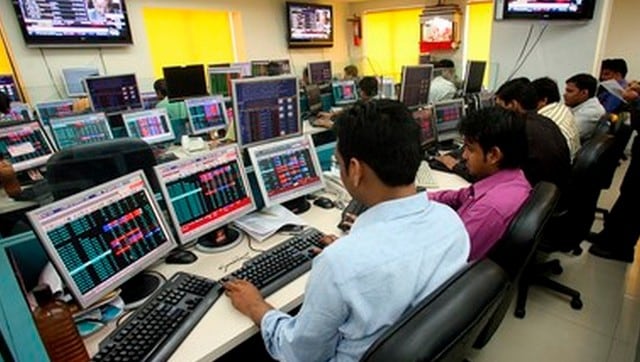 Business
The BSE index was trading 416.43 points or 0.85 percent higher at 49,366.19, while NSE Nifty surged 121.10 points or 0.82 percent to 14,845.90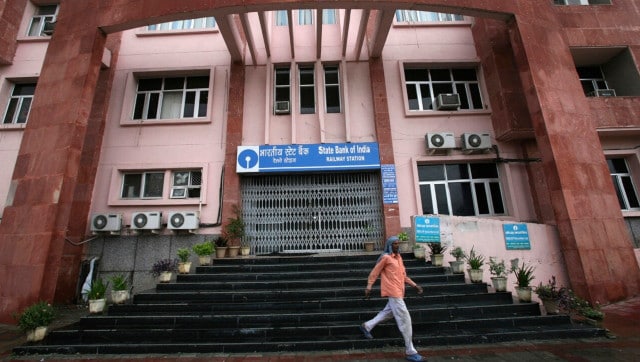 India
Weekly offs will be on five Sundays — 2 May, 9 May, 16 May, 23 May, and 30 May, and two Saturdays — 8 May and 22 May