Bankruptcy Bill: The fight against crony capital now has two legs
The Bankruptcy Code will allow no such leniency and excess recourse to courts, making it difficult for promoters to drag the recovery process endlessly, often after looting the company.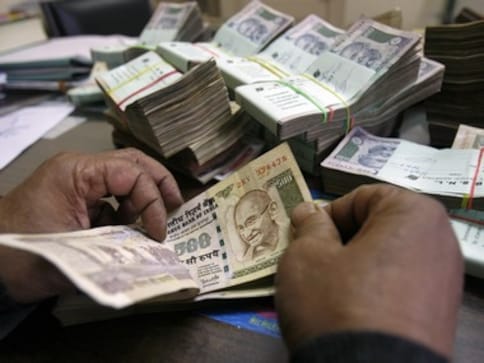 The Insolvency and Bankruptcy Code, 2015, moved by the NDA government on Monday (21 December) in the Lok Sabha as a "money" bill, is probably more important for the future of Indian capitalism than the Goods and Services Tax (GST) bill on which a lot of political capital has been expended.
Even keeping aside the Congress party's politically-motivated stalling of the GST Bill, GST is contentious because of its implications for fiscal federalism. But only crooks and crony capitalists need to be afraid of the Bankruptcy Code, which provides for a faster resolution of insolvency cases to help lenders retrieve at least a part of their cash. Even a bloody-minded Congress party can't kill the bill in the Rajya Sabha, as the Lok Sabha Speaker has allowed its introduction as a money bill, and under article 109 of the constitution, the Rajya Sabha can sit on money bills for only 14 days. Which means, the bill is as good as passed in the budget session of Parliament once the Lok Sabha clears it after a select committee vetting.
The Bankruptcy Code is vital to rescue Indian capitalism from the clutches of cronies, who have so far fed themselves on the udders of nationalised banks and used the courts to stall loan recovery proceedings.
Consider the case of Vijay Mallya, whose Kingfisher Airlines was a stretcher case as far back as 2011, when he defaulted on Rs 7,000 crore of loans owed mostly to public sector banks. But only peanuts have been recovered from Mallya, despite all the personal guarantees he has given banks. Attempts by banks to declare him a wilful defaulter have so far been infructuous, with the courts coming to his rescue on technical grounds. (Read here).
Under the Bankruptcy Code, creditors of a defaulting company can drag an insolvent company to the National Company Law Tribunal (or an adjudicating authority set up under the code) and get it declared a defaulter within 14 days. A moratorium can then be declared on creditors, so that the company can function normally till its future is decided by its creditors, and a resolution professional put in charge of running the company. The entire process, from start to finish, has to be decided within 180 days, with a further 90 days being granted for special cases. This means Kingfisher could have been liquidated by the end of 2012, and Mallya taken to the cleaners for his unfulfilled repayment guarantees.
Currently, the country's Bankruptcy Code comprises two basic laws – the Sick Industrial Companies Act (Sica), and the Recovery of Debts Due to Banks and Financial Institutions Act, 1993 (RDDB) – but history shows that neither have worked. Last year, the Supreme Court made things worse when it held that Sica will take priority over RDDB, in a case that began in the early 1990s and concluded only in 2014. The promoters of Arihant Threads managed to evade the creditors for over a decade using the protections and moratorium afforded by Sica. A company under Sica protection cannot be forced to sell its assets to recover loans till a formal rehabilitation package is agreed. (Read here).
The Bankruptcy Code will allow no such leniency and excess recourse to courts, making it difficult for promoters to drag the recovery process endlessly, often after looting the company.
The Bankruptcy Code is also a recognition that businesses can fail for genuine reasons and it makes sense to cut your losses by liquidating it or reviving it within a short timeframe. The code also allows for a quicker disposal of cases, a 90-day insolvency process extendable by 45 days. A deal can be signed, sealed and delivered in just over four months' time.
However, the bigger impact will be on crony capitalists, who hae thus far had a free ride using money from
nationalised banks to feather their own nests.
The crony capitalist's SOP (it is a misnomer to call them crony capitalists, for they prospered most under socialism by fleecing public sector banks) is to inflate project costs, siphon some of the project money to private entities and bring it back as his contribution to equity. The bulk of the risks are thus borne by banks, who can be influenced using political connections. Banks thus fail to demand their loans back, and even if they do, they can be held at bay by using the dilatory processes of Indian courts.
The Reserve Bank Governor, Raghuram Rajan, has been strengthening banks' hands against defaulters by bringing in stringent norms for the declaration of borrowers and wilful defaulters, and even giving banks the right to convert debt to equity and take over management.
But with the Centre joining in the fight against bad debt, the fight against cronyism now has two legs: the RBI one and the Bankruptcy Code.
If implemented well, the Code will by the most market-friendly move of the NDA government by preventing crony socialists/capitalists from subverting the system and destroying the solvency of the banking system.
Find latest and upcoming tech gadgets online on Tech2 Gadgets. Get technology news, gadgets reviews & ratings. Popular gadgets including laptop, tablet and mobile specifications, features, prices, comparison.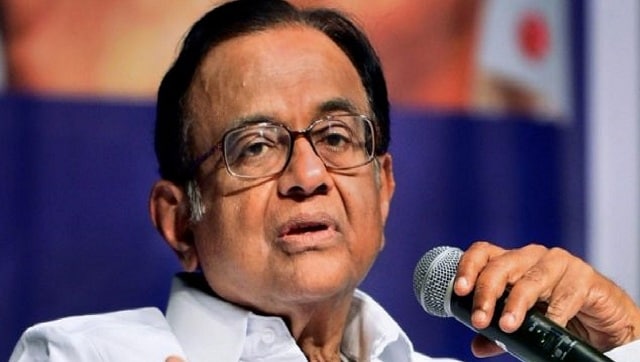 India
The former finance minister's remark comes a day after telecom company Bharti Airtel posted a net loss of Rs 15,933 cr in the first quarter of FY 2020-21
World
The impact of the coronavirus outbreak has left Australia's trade-exposed $1.43 trillion economy grappling with skyrocketing unemployment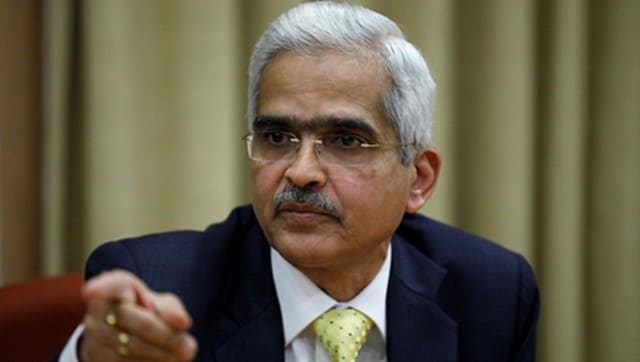 India
The RBI governor said preserving long-term stability of the financial system is the key to recovery of economic growth