Banking on India: Shell-shocked and penniless; the travails of farming the Pakistan border
India and Pakistan's inability to maintain peace along their disputed border has wreaked havoc on the livelihoods of villagers living along the border.
The rattle of machine guns and mortar-shell blasts had become almost routine for Chunni Lal, 62, who lives near the Pakistan border in the Arnia sector of Jammu. But that was until September 2017, when his wife was blown apart by a shell that exploded inside his compound. It was a terrible shock and cost him his livelihood too. His four buffaloes were killed in the blast and, as they weren't insured, he was left destitute.
Lal says he had approached several banks for a loan to buy the cattle. Several agents also offered to help him get a loan for a commission. When he failed to get one, Lal sold a piece of land for Rs. 3.5 lakh and bought four buffaloes worth Rs. 76,000 each. "The shelling not only ruined me personally but also financially," he says, sobbing.
For farmers along the border, in towns and villages in Ranbir Singh (RS) Pura taluk like Arnia and Suchetgarh, this is a familiar story. They are victims not just of indiscriminate firing from Pakistani border posts but also the apathy of government-owned banks they hoped would support them. Forced to shelter from the intermittent firing, they are often unable to tend to their crops and suffer huge losses as a result. With no support from banks or insurers, farmers have become indebted to local moneylenders.
'Few farmers approach banks'
Khazan Chand, 80, of Mahashe-de-Kothe village in RS Pura has lost four members of his family to cross-border firing. In October 2014, bullets hit five buffaloes and two cows tied outside the house, killing them all. Chand's story is quite similar to Lal's. His son had sought a bank loan several times but couldn't meet their documentation requirements.
"We used to have two buffaloes, one of which died in 2012 due to disease, and the other had become too old. In the same year we decided to buy six buffaloes and two cows and tried to get a loan from J&K Bank and Punjab National Bank, but couldn't manage it because of their complicated procedures," says Chand. He then borrowed Rs 2,40,000 from a money lender and raised an equivalent amount by selling a piece of land. "As the buffaloes were bought without a bank loan, they couldn't be insured. I lost everything when they all died," says Chand, who had planned to set up a dairy business.
Narender Kumar, manager of Jammu & Kashmir Bank at Arnia, admits that very few people seek loans from his branch. "Documents for issuing loans are necessary and the bank also needs a guarantee. Farmers don't approach us perhaps due to the fear of documentation," he says. Loan applications require six or seven documents, including know-your-customer (KYC) forms, land titles and security-related documents, to be submitted. "I haven't received a single application for a cattle loan in this area for the past three years," he says.
Birds bring more trouble
As if the bullets weren't problem enough, flocks of migratory birds that descend on these valleys pose a headache for the farmers. RS Pura is world famous for its aromatic Basmati rice, but it's also home to the Gharana wetlands that attract thousands of wildfowl each winter. Although the Jammu & Kashmir wildlife department arranges feed for them, the birds' voracious appetites devastate the fresh Basmati fields.
The government of Jammu and Kashmir provides crop-insurance cover to apple growers in the Kashmir Valley and Basmati growers in Jammu for weather-related losses. But it offers no protection whatsoever against crop losses caused by shelling along the border or the damage caused by the birds.
Hazara Singh, 60, from Gharana in RS Pura, had to sell his land to repay debts he owed the local money lender after his crops were destroyed by birds. Singh used to grow Basmati rice on a two-kanal (quarter-acre) plot. "I borrowed Rs 25,000 in 2011 from a local moneylender to buy seeds, manure and other inputs. But the birds destroyed my crop. I convinced the moneylender I'd pay him the next year. However, my crop failed again," says Singh. Distressed over the repeated crop failures, he decided to sell the four kanals he owned for Rs 3 lakh. He now owns two buffaloes and sells milk for a living.
No guarantee of harvest
Avinash Sharma, executive manager of the State Bank of India (SBI) in Jammu, says no bank will deny a farmer a loan if all legal formalities are met. "If a farmer comes with all the required documents, why would a bank not give him a loan?" he asks. But as Virender Koundal, an economics professor at the University of Jammu, points out, "Banks give loans to farmers when they're sure that they'll get back the principal as well as the interest. In these areas along the international border, there is no guarantee a farmer will even be able to harvest his crop."
This is compounded by the smaller land holdings that farmers own along the border belt of Jammu when compared to other parts of the state. Those with very small holdings are forced to rear cattle and sell milk to supplement their earnings. Koundal says farmers in safer areas are doing well unlike those along the border who are buried under a mountain of debt. "Without a bank loan, their cattle cannot be insured. These farmers actually live in a high-risk zone where not only their lives but even their financial condition depends on security provided by the government."
Amol Kumar Verma, spokesman for the National Bank for Agriculture and Rural Development (NABARD), says that while NABARD doesn't directly lend to farmers, it refinances rural banks' farm loans. "It is a fact that farmers in the border belt often take loans from moneylenders instead of banks as it is easier. But, they forget that taking a loan from a moneylender could be a trap."
India and Pakistan signed a ceasefire agreement in 2003 that committed both sides to maintain peace along their disputed border. But their failure to keep their word has cost the lives of thousands of innocents and wreaked havoc on the livelihoods of many more.
(The author is a Haryana-based freelance writer and a member of 101Reporters.com, a pan-India network of grassroots reporters.)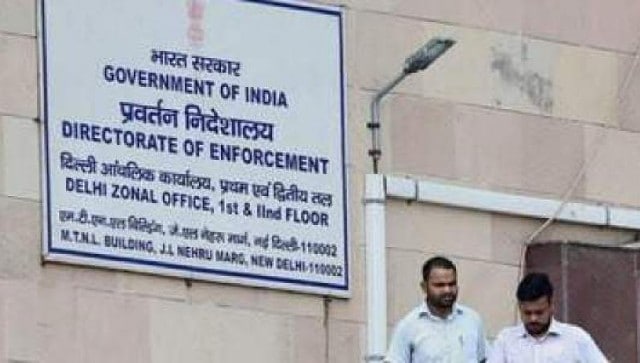 India
The ED wants to question Nazir in her seventies over a few lakh of rupees that were allegedly transferred to her account from the chief minister's discretionary fund
First Cricket News
The BCCI is also likely to take a call on the long pending tax and visa issue ahead of the T20 World Cup in India.
India
Incidents such as the February attack and Friday's twin encounters highlight that militancy has now spread all across Kashmir and more youngsters are picking up guns and joining new militant groups