Banking licences: Why corporates are better placed than NBFCs
The Reserve Bank of India has clarified the guidelines for new banking licences, thereby allowing corporates and PSUs with sound credentials and strong track records to enter the banking business. The central bank has, however, poured cold water on hopes of regulatory forbearance on liquidity requirements for finance firms that are planning to convert into banks.
In other words, very serious players with deep-pockets like corporates are the likely beneficiaries while non-banking financial corporations are the likely losers as they will have to comply with stringent norms such as the cash reserve ratio (CRR), statutory liquidity ratio (SLR) requirements on day one and will need to transfer their entire lending book to the bank itself.
CRR is the deposit that banks have to mandatorily keep with the RBI at zero percent interest. Currently, CRR is 4 percent of a bank's deposits and SLR, that is the percentage that a bank has to compulsorily invest in government securities is about 23 percent of the bank's deposits.
"If the rules for SLR and CRR remain unchanged, then there will be very limited players who have credibility to raise funds and put capital in the business. The rest are ruled out," said AK Purwar, banking expert and former chairman of State Bank of India in an interview with CNBC-TV18.
RBI on Monday issued clarifications to as many as 443 questions from 39 organisations about the holding and capital structure of the proposed non-operative finance holding company that licence aspirants should set to open a bank branch apart from many others things like extending the time-line to get this holding company in place, reducing the promoter holding to 18 months from 12 months.
"The best part is that it has considerably reduced the element of discretion at the hands of the regulator and thus leaving limited rooms for disputes," Ernst & Young India partner and national leader for banking and financial services Ashvin Parekh said.
"I fear it will hurt many, especially NBFCs as the guidelines look favouring corporates over NBFCs, because the new guidelines are so tough to be complied with. With these clarifications I see lesser chances for NBFCs and better chance for corporates to bag new banking licences. It will be much tougher for NBFCs now, I am afraid," Parekh said.
According to a report in the Business Standard, large corporates like L&T Finance and M&M Finance are set to gain as their parent companies have a diversified ownership and a sound record. However, L&T Finance will have to tweak its corporate structure as the central bank has said private players aspiring to enter the banking space need to create a non-operative financial holding company (NOFHC).
The requirement is that not less than 51 percent of the voting equity shares of NOFHC shall be held by companies in the promoter group, in which the public hold not less than 51 percent of the voting equity," RBI said in its clarifications released yesterday.
However, in L&T Finance Holdings,the holding company of L&T Finance, parent Larsen & Toubro had 82.54 percent stake at the end of March, so L&T Finance Holdings cannot set up NOFHC as public shareholding in the company is below 51 percent.
For M&M the lending business will have to be transferred to the bank and mainsing CRR and SLR will be a key challenge.
A graphic in today's Economic Times points out that RIL has two advantages when it comes to a bank licence: 1. It is already 51 percent owned by the public and secondly, it does not have substantial financial services business to be transferred to the bank. The only challenge remains on the corporate governance front as the CAG has called for a probe into the alleged cost escalation at its KG-D6 gas oil fields, while Sebi is probing an alleged insider trading case at RIL.
Finance companies like JM Financial will have to cut their promoter stake to 49 percent from the current 68.94 percent stake.
NBFCs like Shriram Group and IDFC will have to rethink their strategy since the RBI has stipulated that the lending businesses of NBFCs have to be transferred to the proposed bank. Moreover, maintaining CRR and SLR once the assets are transferred into a bank will remain a challenge.
"From Shriram Transport's point of view it all appears that if Shriram Group has to apply for a licence then this particular business (transfer entire lending business to the bank) will have to be merged with the bank," said Nischint Chawathe, analyst at Kotak Institutional Equities, in an interview with CNBC-TV18.
LIC Housing Finance, on the other hand, will have to demerge its housing finance business into the promised bank if it wants to apply for a licence, the BS report added.
Monish Shah, senior director at Deloitte India said: "With these clarifications on the non-operative finance holding company, the RBI has ensured that the new structure would not pose any systemic risks as these norms have ring-fenced the system."
With PTI inputs
World
Joe Biden's administration is pushing for a 15 percent global minimum corporate tax that aims to resolve the issue of corporations sheltering profits in low-tax nations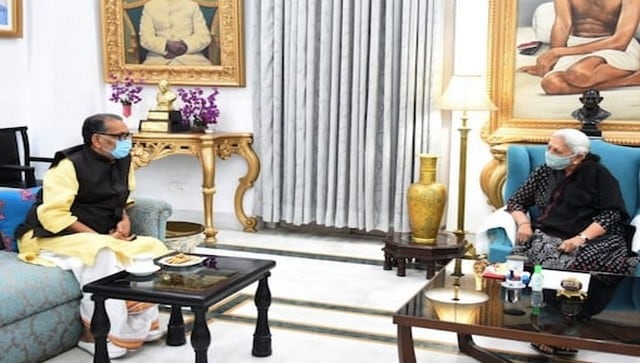 Politics
Radha Mohan Singh also said Chief Minister Yogi Adityanath will take a decision on filling vacant seats 'at an appropriate time'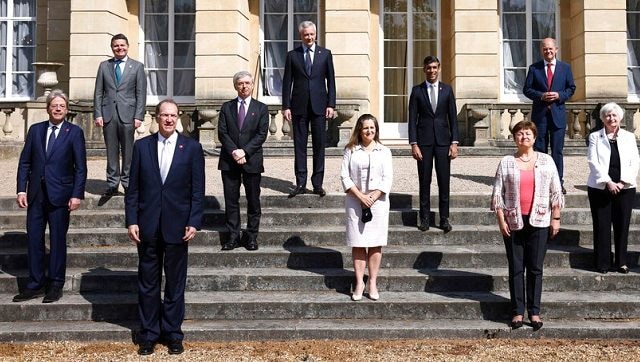 World
The endorsement from the G-7 could help build momentum for a deal in wider talks among more than 140 countries being held in Paris as well as a G20 finance ministers meeting in Venice in July