Bank strike: 1 million employees, 80,000 branches take part in countrywide stir
Around 80,000 bank branches participated in the strike and pulled down shutters, he said, adding that the ones who were open did not transact any operations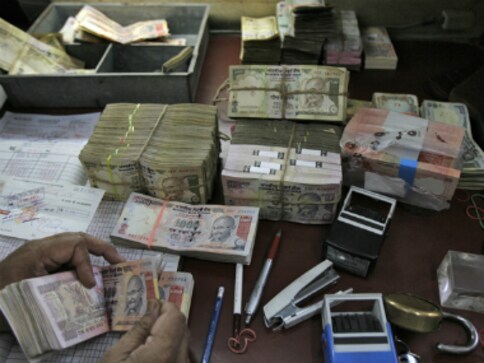 Normal banking operations got disrupted across the country on Friday as bank employee unions striked work to protest against merger of SBI's associates with the parent and privatisation of IDBI bank. Over a million bank employees and 80,000 branches participated in the strike, C H Venkatachalam, United Forum of Bank Unions (UFBU) General Secretary, claimed.
Acharam claimed that traders were unable to execute transactions worth Rs 26 lakh,  Rs 19,000 crore worth of cheques could not be cleared, government treasury accounts remained dysfunctional, import-export bills could not be negotiated and money market operations were held up. Transfer of funds was also affected as were basic banking operations, Acharam said.
Stating that the public were put to discomfort owing to the strike, Acharam hastily added that there were no complaints as such against the striking workers as the former understood the reason for undertaking the strike.
For the starters, the UFBU consists of nine trade unions of bank employees and bank officers (AIBEA , AIBOC, NCBE, AIBOA, BEFI, INBEF, INBOC, NOBW, NOBO). Besides the UFBU, 10 lakh bank employees and officers working in public sector banks, old private banks, foreign banks have also participated in the one day protest strike to oppose the anti-people banking reform policies of the Central Government.
The slew of demands include non privatisation of  banks, not to increase private capital in PSBs, discourage FDI in the banking sector, refrain from giving licences to corporates and private parties for opening small banks and payment banks, not to privatise Regional Rural Banks, not to weaken co-operative banks. Besides this, the bank union also asked  the government not to engage in consolidation and merger of banks, do not weaken priority sector loans in banks, extend more credit to agriculture sector, recover bad loans through stringent measures and increase interest rate on deposits in banks.
Acharam was confident that the general public were seized of the gravity of the matter for which the bank employees had gone on strike today. "Banks have helped the country. PSUs mobilise savings of people. We have insulated people's money. Banks deal with Rs 116 lakh crore of people's money and 80 percent is retail and people's money. If banks are privatised, then they will speculate (with the money) and will incur loss which can be toxic like it was in the US."
Govt banks are losing Rs 1.30 lakh crore annually and banks are compelled to show bad loans, said Acharam. The service charge is very high in PSBs. He said that the government was hand in glove with private banking players.
If the RBI was aware that PBS were showing bad loans as good accounts, why did they not take action earlier, he asked. "The RBI should have been tougher on these banks," he said.
Find latest and upcoming tech gadgets online on Tech2 Gadgets. Get technology news, gadgets reviews & ratings. Popular gadgets including laptop, tablet and mobile specifications, features, prices, comparison.
Business
Most of the banks, including SBI, PNB and BoB, have already informed their customers that functioning of branches and offices will be impacted if the strike takes off
Business
Apex bank union AIBEA boss C H Venkatachalam warns of likely cash crunch on Wednesday, Thursday #BankStrike #ATMs #CashCrunch #2DayBankStrike
Business
Unless the governments steps into the picture and take meaningful steps to address the concerns of employees in state-run banks, the present scenario will continue