Bank of India invites bids for stake sale in three associate companies, plans to raise Rs 1,000 crore
Bank of India had earlier said it expects to raise around Rs 800 crore through sale of its stake in STCI Finance and in SIDBI, by the third quarter of 2018-19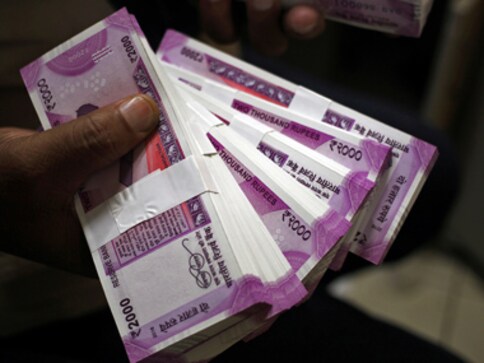 New Delhi: State-run Bank of India (BoI) Friday invited bids for the sale of its stake in three associate companies namely STCI Finance, SIDBI and Equifax Credit Information Services.
Earlier this week, BoI said it was looking to raise nearly Rs 1,000 crore through stake sale in some of its non-core assets and real estate properties.
BoI has floated a Request for Proposal (RFP) for sale of its stake in the three associate companies "by asking Bid through Empanelled Merchant Bankers/Direct Bidding", the lender said in a BSE filing Friday.
The bank had earlier said it expects to raise around Rs 800 crore through sale of its stake in STCI Finance and in SIDBI, by the third quarter of 2018-19.
The lender has also lined up some of its real estate assets to sell and expects to raise nearly Rs 200 crore through the sale.
BoI holds 29.96 percent stake in STCI Finance and 2.84 percent in SIDBI.
The bank is hoping to raise another Rs 300 crore through the SIDBI deal.
Last year also, BoI had planned to sell its stake in STCI Finance but dropped it after the bids received were below expectations.
STCI Finance, an NBFC, offers loans in the areas of capital markets, real estate, corporate finance and structured finance. It has two subsidiaries - STCI Primary Dealer and STCI Commodities.
The Mumbai-based bank had raised Rs 5.4 billion in June 2016 by selling 18 percent stake in its life insurance venture Star Union Dai-iche Life Insurance.
Currently, the bank holds 28.96 percent stake in the venture, while Union Bank of India and Dai-ichi Life Insurance hold 25.10 percent and 45.94 percent, respectively.
In the quarter ended June 30, 2018, the bank reported 8.44 per cent increase in net profit at Rs 951.1 million as against Rs 877.1 million in the year-ago period.
The bank's gross non-performing assets stood at 16.66 percent, while net NPA was at 8.45 percent.
Shares of BoI were trading 1.89 percent down at Rs 88.45 per scrip on BSE.
also read
Business
It is recommended to refer to the RBI holiday calendar before visiting your bank and organise your tasks accordingly to prevent any inconvenience
Business
The system is specifically designed to facilitate crucial payments, and also sustain the liquidity flow of the economy