Bank of India defers Rs 3,000 cr QIP, govt to infuse Rs 2,257 cr capital support to bank
There is now no need for QIP this fiscal as more capital would also flow-in through recap bonds,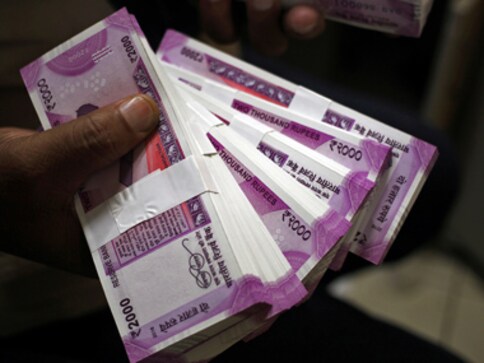 State-owned Bank of India (BoI) has deferred the Rs 3,000-crore capital raising plan through private placement of equity shares after the government's move to infuse Rs 2,257 crore capital into it, a top official said.
"We have postponed the QIP (Qualified Institutional Placement) as the government decided to infuse Rs 2,257 crore capital support into the bank obviating the need for the capital immediately," BoI Managing Director Dinabandhu Mohapatra told PTI.
So, there is now no need for QIP this fiscal as more capital would also flow-in through recap bonds, he said.
"The decision to drop the QIP plan has not been taken because of the Prompt Corrective Action (PCA). It was taken before the PCA (by RBI).
"Since some positive developments were taking place on resolution of stressed assets under NCLT (National Company Law Tribunal) and the government had indicated more capital infusion, we decided to wait for the actual infusion on the book and then go to the market for QIP. This way we will get more value for our shares," he said.
It is to be noted that the bank has been placed under the Prompt Corrective Action (PCA) framework by the Reserve Bank of India (RBI) following inspection of books in March 2017.
The central bank downgraded some of BoI's accounts impacting profitability as well as non-performing asset (NPA) position. As a result the Common Equity Tier 1 (CET1) came under pressure necessitating need for capital infusion for the government. However, the bank expects to be out of the RBI's watchlist soon as it has put in place an aggressive bad loan recovery strategy.
BoI had last tapped the market in November last year to raise Rs 500 crore capital through AT-1 bonds.
Talking about other sources of raising capital, Mohapatra said, the bank is also looking at selling some of the non-core assets.
The bank has already floated a Request for Proposal (RFP) for selling its entire 29 percent stake in STCI (formerly known as Securities Trading Corporation of India) Limited as part of sale of its non-core assets, he said, adding the transaction should happen this fiscal itself.
Business
As per the RBI, total digital payments have increased by 216 per cent and 10 per cent in terms of volume and value, respectively, for the month of March 2022 when compared to March 2019
Education
Through this recruitment drive, IDBI aims to fill up a total of 226 vacancies. Out of which, 111 posts are for Assistant General Manager (AGM) - Grade C, 82 openings are for the post of Manager - Grade B, and 33 vacancies are for Deputy General Manager (DGM) - Grade D posts.
Business
This comes in the backdrop of the government finalising a consultation paper on cryptocurrencies after gathering inputs from various stakeholders and institutions