Bank of Baroda's shares zoom over 10% post Q1 results; lender adds Rs 3,624.71 crore to its market valuation
On the equity volume side, 43.69 lakh shares of Bank of Baroda were traded on the BSE and over 6.9 crore shares changed hands on the NSE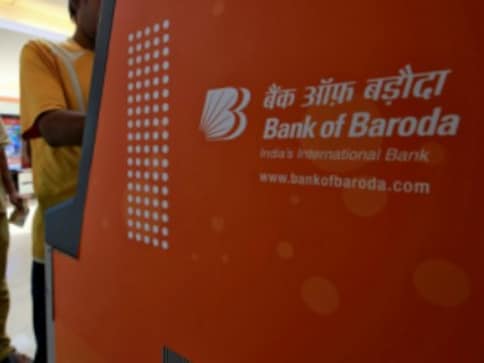 New Delhi: Bank of Baroda's shares surged over 10 percent on Monday, adding Rs 3,624.71 crore to its market valuation after the company reported more than two-fold jump in its net profit for the first quarter of 2018-19.
Shares of the company soared 9.92 percent to close at Rs 151.75 on the BSE. During the day, it zoomed 10.61 percent to Rs 152.70.
On the NSE, shares of the bank jumped 10.37 percent to settle at Rs 152.15.
The company's market valuation moved up by Rs 3,624.71 crore to Rs 40,145.71 crore.
On the equity volume side, 43.69 lakh shares of the company were traded on the BSE and over 6.9 crore shares changed hands on the NSE during the day.
Public sector lender Bank of Baroda on Friday reported more than two-fold jump in net profit at Rs 528.26 crore for the first quarter of 2018-19 as provisions for bad loans dropped.
The bank had reported a net profit of Rs 203.39 crore in the same quarter of 2017-18.
Total income for the April-June period of 2018-19 edged up to Rs 12,787.71 crore from Rs 12,103.86 crore in the same period of preceding fiscal, the bank said in a regulatory filing.
Overall provisions and contingencies came down to Rs 2,165.64 crore from Rs 2,368.05 crore.
Find latest and upcoming tech gadgets online on Tech2 Gadgets. Get technology news, gadgets reviews & ratings. Popular gadgets including laptop, tablet and mobile specifications, features, prices, comparison.