Bank of Baroda, Dena, Vijaya Bank merger: No real winners here; one bad apple can spoil the whole bunch
This is a merger of two healthy banks with one weak, capital-starved, NPA-ridden candidate and it is easy to see who stands to gain the most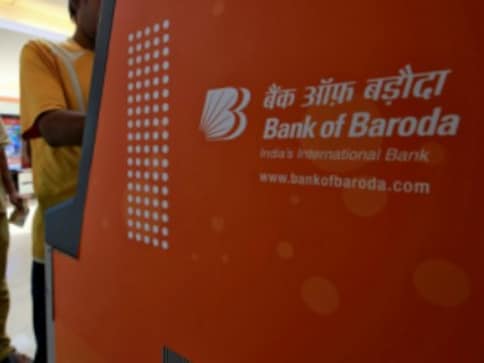 Both Dena Bank and Vijaya Bank shares were down on Thursday morning after the Cabinet approved the three-way merger of these banks with Bank of Baroda (BoB), the bigger and better bank in the group.
Why did Dena, Vijaya investors give a thumbs down to the merger? The reason is that, contrary to expectations, the swap ratio announced didn't meet the expected numbers. As per swap ratio announced, for every 1000 shares of Dena Bank, a shareholder will get 110 shares of BoB. Similarly, Vijaya Bank shareholders will get 402 shares of BoB for every 1000 shares.
The investors were hoping for a better deal and hammered the shares pushing Dena Bank to an intra-day low of Rs 14.40 (down 20 percent) and Vijay to Rs 47.25 (down 7.44 percent). The merger will be effective on 1 April. That's about investors. But, what does this merger means for these three entities and the banking sector as a whole?
The government-dominated, inefficient, NPA-ridden Indian banking system was indeed stepping into a consolidation phase. There were too many weaker candidates, mainly government-banks, that couldn't fend for self. There was a promise by Narendra Modi-government to exit from these institutions.
Privatisation was keenly awaited. This would have facilitated more private participation and strengthening of the banking sector. But, what has happened, instead, is bundling together a couple of weak banks with a relatively well-run and strong bank. The end result will be a big drag for the stronger one (BoB) by forcing it to bail out the weaker ones. This wasn't the idea, to begin with.
Take this particular case. Bank of Baroda, Vijaya Bank and Dena Bank — the three-way merger is actually an unofficial bailout package for bad loan-ridden Dena Bank, which is one of the most struggling lenders in the sector. The other two — Bank of Baroda and Vijaya Bank — have relatively healthier balance sheets.
Dena Bank is already under Prompt Corrective Action (PAC) of the Reserve Bank of India on account of high bad loans and negative return on assets. Its NPA levels are the highest among all Indian banks.
As on 30 September, Dena Bank's Gross Non-Performing Assets (GNPAs) stood at 23.64 percent, which makes it the fourth highest NPA-ridden bank among State-run lenders.
Being under PAC, the bank has restrictions on lending and fresh recruitment. Due to high provisions, Dena Bank's first half of FY19 marked a loss of Rs 1,138 crore as compared with a loss of Rs 318 crore in the corresponding period last year. Following the merger, Dena Bank's chances of survival are better, since it will be part of the bigger entity that has more bargaining power to grab a bigger share of government capital. In one step, the bank is escaping the spotlight.
Bank financials in Rs crore
Bank of Baroda
Dena Bank
Vijaya Bank
Total
Deposits (30 Sep 2018)
606,973
101,260
167,628
875,861
Advances (30 Sep 2018)
433,549
59,400
126,284
619,233
Total assets (30 Sep 2018)
741,434
114,620
188,179
1,044,233
Total income (FY18)
50,306
10,096
14,190
74,592
Net profit (FY18)
-2,432
-1,923
727
-3,628
Gross NPAs (30 Sep 2018)
55,121
16,140
7,557
78,819
Net NPAs (30 Sep 2018)
21,059
6,902
4,810
32,772
Market cap (3 January 2019)
31,958
3,276
6,234
41,468
Gross NPAs in % (30 Sep 2018)
11.78
23.64
5.86
Capital Adequacy Ratio(%) -Basel-III (30 Sep 2018)
11.88
10.10
13.56
Compared to Dena, Bank of Baroda is a turnaround bank that has been improving its performance rapidly. Its gross NPA levels are in lower double digits (11.78 percent as on 30 September 2018) and the bank posted a profit of Rs 954 crore in April-September 2018, which was 70 percent higher compared to year ago period. In 2015, the government had effected certain top-level management changes in Bank of Baroda by bringing in private sector candidates and this appears to have helped its fortunes.
Similarly, Vijaya Bank too is a relatively better performing bank in the PSU lot; it showed a decline in the April-September 2018 profit figures on account of higher provisions, but if one looks at interest income growth and asset quality, the bank is much better than its peers. Gross NPAs, at end of second quarter, stood lower at 5.86 percent against 6.19 percent in the previous quarter. Its net NPAs too declined to 3.81 percent from 4.10 percent on a quarter-on-quarter basis.
Dena Bank has a capital adequacy ratio (CAR) of 10.1 percent — not far from the minimum required level — while Vijaya and Bank of Baroda have 13.56 and 11.88 percent CAR respectively as of 30 September 2018. The combined gross NPA of Dena and Vijaya banks in absolute numbers will be Rs 23,697 crore that'll go to BoB's books, while the total deposits BoB will get from the two banks post-merger will be Rs 2.69 lakh crore.
To sum up, this is a merger of two healthy banks with one weak, capital-starved, NPA-ridden candidate and it is easy to see who stands to gain the most. The healthier duo will have to absorb the NPA shocks and capital needs of the target entity.
Having said that, from a reform-perspective, consolidation among State-run banks gives the industry certain benefits. It helps to create large-sized banks that can then work to build enough muscle mass to compete in a global banking industry presently dominated by large-sized lenders.
With a Rs 10 lakh crore asset size, the post-merger Bank of Baroda-Vijaya Bank-Dena Bank entity will still not be a match for the top global banks (even SBI is not big enough to be among the top banks on the global list), but India is slowly creating large-sized banks. Through a series of mergers, perhaps the country will have five or six large banks that can be groomed to compete in the global market. This makes sense now because RBI has started giving permits to a number of small banks that can focus on expanding small-scale banking activities in rural areas.
In any case, it did not make sense to control the ownership of so many banks in an ambitious economy. There has been no progress on the privatisation of State-run banks which would have been the ideal case to bring in private talent and money. The IDBI Bank-LIC deal can be hardly called a privatisation move since LIC is technically a government-run entity.
Thus, with not enough political will and scope for privatisation of these banks, consolidation seems to be the only way to keep the momentum going for banking sector reforms.
But there is an important question the government will need to answer when it goes ahead with the PSB consolidation drive: Does the merger help to solve the NPA problem of State-run banks and suppress the insatiable capital hunger of these banks, especially the weaker ones?
The post-merger Bank of Baroda-Vijaya Bank-Dena Bank entity will have a total gross NPAs of Rs 78,819 crore, which as a percentage of total advances stand at around 13 percent. How will the merger help in addressing this problem? What is happening here is only the process of bundling of a few small problems into a bigger one.
The work culture and management inefficiencies that led these banks to the present situation, and the onus on the government to feed capital to these banks all remain the same. Had it been a sell-off instead of a merger among PSBs, fresh private money would have come in and more efficient management would have been accountable for efficient use of that money.
This is something former RBI governor Raghuram Rajan had pointed out in 2015 . Rajan's main points were that the merger of two (or more) unhealthy banks in the financial system will create an unhealthy entity that would lead to the creation of a bigger problem in the economy.
Secondly, even in the case of the merger of an unhealthy bank with a large healthy bank, the merger would bring problems to the acquiring bank. Thirdly, in the event of a merger of a weak bank with a strong bank, the acquirer will have to deal with the cultural problems that arise out of the merger, besides dealing with the primary challenge — the bad loan pile in the weak bank, thereby creating difficulties for the strong bank.
The point is that if consolidation is the way ahead for the government, it will have to invest equally in a management revamp and find out-of-the-box solutions to address the NPA problem, beyond the Insolvency and Bankruptcy Code resolution. If the fundamental problems are not addressed, consolidation will end up as unannounced bailout packages for zombie banks.
(This is an updated piece on the three-way bank merger first appeared on Firstpost on 18 September. Kishor Kadam contributed data) 
World
Narendra Modi is the first Indian prime minister to see the diaspora as allies, benefactors, and unofficial ambassadors
India
In a major road accident on Sunday, nine people were dead in a head-on collision between a lorry and a minivan in the Kamareddy district of Telangana while 17 others sustained injuries
India
The government told the Supreme Court on Monday not to invest time in examining the validity of the sedition law as it has decided to reconsider the provisions by a 'competent forum'