Bank of Baroda cuts one-year MCLR to 8.25% after repo rate unchanged in monetary policy review
The one-year MCLR is used as a benchmark for setting most of the personal loans such as home and auto
The one-year MCLR is used as a benchmark for setting most of the personal loans such as home and auto

Bank of Baroda has also slashed MCLR for other tenors from overnight to six months in the range of 7.65-8.10 percent

Banks are cutting MCLR after the Reserve Bank left the repo rate unchanged at 5.15 percent in its monetary policy review last week
New Delhi: Bank of Baroda on Tuesday reduced the one-year Marginal Cost of Lending Rate (MCLR) by 0.05 percentage points to 8.25 percent from Thursday.
The one-year MCLR is used as a benchmark for setting most of the personal loans such as home and auto.
"We advice that the bank has revised Marginal Cost of Funds Based Lending Rate (MCLR) with effect from December 12, 2019," Bank of Baroda said in a regulatory filing.
The lender has also slashed MCLR for other tenors from overnight to six months in the range of 7.65-8.10 percent.
On Monday, the country's largest lender State Bank of India slashed MCLR by 10 basis points across all one-year products to 7.90 percent, effective 10 December 2019. This was the eighth consecutive cut in MCLR by SBI this fiscal.
Besides, Bank of India has reduced one-year MCLR to 8.20 percent as against 8.30 percent earlier.
Banks are cutting MCLR after the Reserve Bank left the repo rate unchanged at 5.15 percent in its monetary policy review last week.
Find latest and upcoming tech gadgets online on Tech2 Gadgets. Get technology news, gadgets reviews & ratings. Popular gadgets including laptop, tablet and mobile specifications, features, prices, comparison.
India
Overall, the RBI has shown a welcome range in its focus last year, from financial inclusion, promoting innovation to easing payments in the pandemic.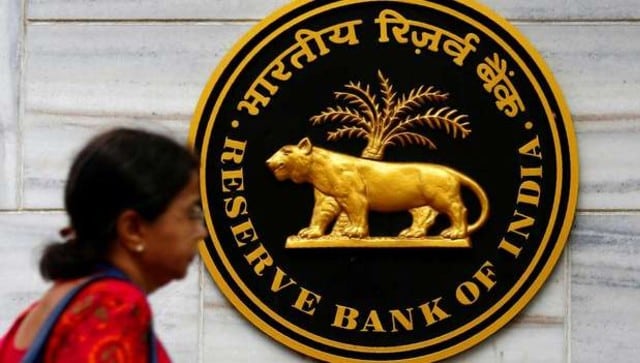 Business
In an article about the state of India's economy, the RBI said that e-commerce and digital technologies are likely to be bright spots in India's recovery, but pre-pandemic levels of output and employment are still a long way off
News & Analysis
Google says removing the apps reduces the risk of being exposed to deceptive financial products and services.