Bank NPAs a carryover from the past, remain at unacceptable level: Jaitley
Gross NPAs for banks, including restructured assets, now stand close to 12 percent -- a level seen in 2002-03.
New Delhi: The Non-performing Assets (NPAs) of Indian banks continue to remain at unacceptable levels, finance minister, Arun Jaitley said after a meeting with chiefs of state-run banks on Monday.
The meeting discussed the ways to bring down the current high stock of bad loans in the industry.
Speaking after the meeting, Arun Jaitley said this was a problem carried over from the past and happened partly due to stress in certain sectors of the economy to which banks had large exposure. He said some recent, sector-specific announcements by the government were aimed at reducing this stress which should help bank NPAs and impaired assets.
Jaitley also mentioned huge NPAs of some banks were partly due to wilful defaulters saying "there is anyway a common thread among all of them". Though he did not comment on specific cases like that of Vijay Mallya who has been declared wilful defaulter by the RBI, the finance minister did make it clear that banks are empowered to take any decision that helps them recover NPAs. Besides, the Bankruptcy Law which is already in the works, should also help banks recover stuck assets.
Gross NPAs for banks, including restructured assets, now stand close to 12 percent -- a level seen in 2002-03. The gross NPAs of 19 banks touched a high of Rs. 2.6 lakh crore in September (Rs 2.3 lakh crore in March 2015).
Jaitley mentioned stress in the power sector as one reason for bank NPAs but said the recent announcement on discoms is expected to go a long way in reducing banks' stress. He was probably referring to the Ujjwal Discom Assurance Yojana (UDAY) recently cleared by the cabinet. This is a restructuring package for state electricity distribution companies which is expected to eventually save Rs 180,000 crore annually. Discoms are estimated to have combined losses of Rs 3.8 lakh crore and are forced to fund losses with debt, Power Minister Pyiush Goyal said recently.
Then, another major cause of stressed banks is their exposure to the roads sector. Here again, Jaitley pointed out that recent measures should begin helping soon. He was probably referring to a recent cabinet decision where NHAI has been empowered to sort out disputes and help road concessionaires - this will add to the comfort of the financial institutions and banks, who will no longer treat road projects as stressed and perhaps be more amenable to restructuring and refinancing models that they and the concessionaire may come up with.
The finance minister also mentioned the steel sector where again government's help should reduce stress on banks' balance sheets. "Banks are conscious of the fact that account by account issues of debtors must be sorted out," Jaitley said.
On the issue of bad asset quality of banks, he said he was not really concerned with the situation at present since it is a transient problem and will improve with time, as credit offtake improves. He said problems related to banks and each sector of the economy will be separately addressed and the Revenue Department was already assessing global factors causing sector wise stress.
Besides banks' health, today's meeting also discussed social sector schemes of the government like the Jan Dhan Yojana, pension schemes, Mudra etc and the contribution of public sector and private banks to these schemes. Also presentations were made before the finance Mmnistry team by secretaries of the MSME, rural development, non-renewable energy and textiles to fast track banks' role in assisting growth in these sectors.
Find latest and upcoming tech gadgets online on Tech2 Gadgets. Get technology news, gadgets reviews & ratings. Popular gadgets including laptop, tablet and mobile specifications, features, prices, comparison.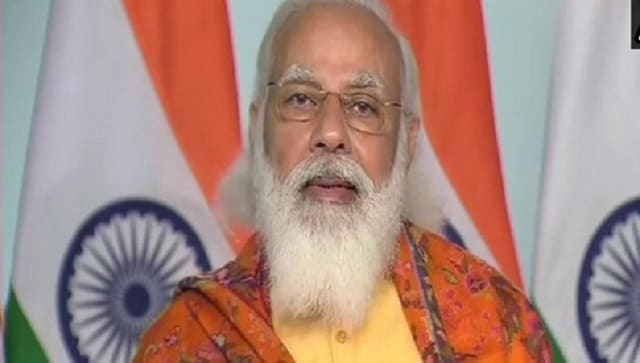 India
Addressing the valedictory function of the second National Youth Parliament Festival, Modi urged youths to join politics, saying the 'poison of dynastic politics' will continue to weaken democracy unless they join the fray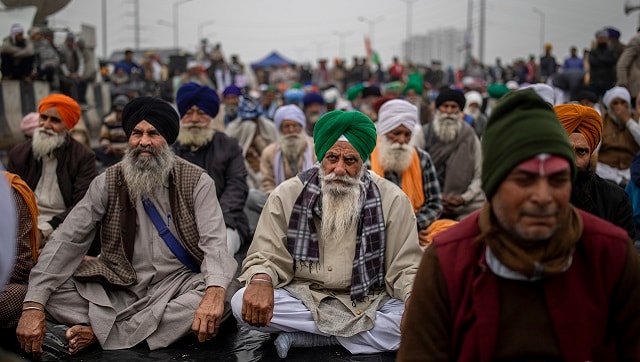 India
The All India Kisan Sangharsh Coordination Committee also accused the BJP-led government at the Centre of "shirking political responsibility" of resolving the crisis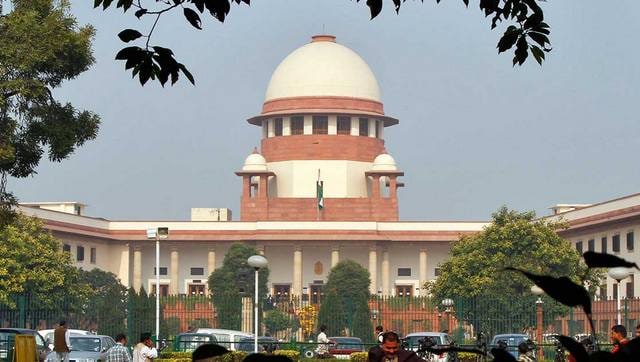 India
The court further said it is 'extremely disappointed' with the way negotiations are going on between the Centre and the farmers on the new farm laws