Bank credit demand up 5.5% in FY18's first fortnight: RBI data
For the fortnight to 14 April 2017, bank credit stood at Rs76.31 trillion, up 5.52% from Rs72.31 trillion in the week to 15 April 2016, RBI data shows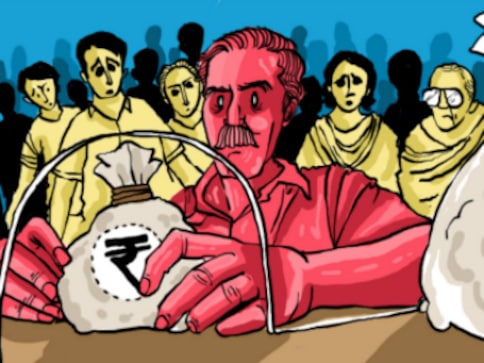 Mumbai: After plunging to an over six- decade low of 5.08 per cent in fiscal 2017, bank credit inched up to 5.52 per cent in the fortnight to 14 April, according to the Reserve Bank of India (RBI) data.
For the fortnight to 14 April, bank credit stood at Rs76.31 trillion, up 5.52 per cent from Rs72.31 trillion in the week to 15 April, 2016, thus beginning the new financial year on a promising note.
For the year to March, banks' outstanding credit stood at Rs78.81 trillion as against Rs75.01 trillion as of 1 April, 2016.
It can be noted that the credit growth in FY17 was the lowest since fiscal 1954 when it had inched up by a paltry 1.7 per cent, according to the apex bank data. The low credit growth in fiscal 2017 was due to high bad debt and almost nil corporate demand.
Besides, the companies were tapping funds from corporate bond market.
In the first fortnight of the fiscal 2018, banks deposit grew by 11.59 per cent to Rs105.92 trillion as against Rs94.92 trillion a year ago, as per the RBI data.
In the previous fiscal year, deposits grew by 11.75 per cent, helped by a large flow of funds into the banking system after the demonetisation of high value notes last November.
World
The Palestinian leadership on 6 May condemned the Israeli Supreme Court ruling, which was handed down on 4 May— when most of Israel was shut down for the country's Independence Day
Business
The total income in FY22 rose slightly to Rs 15,749.85 crore from Rs 15,716.61 crore
World
The attack in Elad, a central city mainly populated by ultra-Orthodox Jews, was the sixth in which Israelis have been targeted since 22 March