Bandhan Bank's dream market debut: How Chandra Shekhar Ghosh made the leap from his father's sweet shop to banking
Bandhan Bank's success is also the story of Chandra Shekhar Ghosh's journey from his father's sweet shop to becoming the founder of one of the newest private banks in India
To use a clichéd term, Bandhan bank has made a dream debut on the Indian bourses. On Tuesday, the Bandhan scrip got listed at Rs 499 on the National Stock Exchange (NSE), a 33 percent premium to the issue price of Rs 375. The bank's Rs 4,473 crore IPO was subscribed 14.62 times. If one looks closer, Bandhan has an interesting set of financial metrics when compared with those of other banks despite its small loan book size. For instance, it's market capitalisation now stands at Rs 56,921 crore, making it the eighth-largest bank among all the listed banks in India. When compared to the market caps of government-owned banks, Bandhan now ranks behind the State Bank of India, and when compared with market caps of private sector banks, Bandhan figures at the seventh position.
The bank, which had 887 branches and 430 ATMs as on December, 2017, is the latest entrant in India's commercial banking space. It is just one of two entities that were given full-service banking licences by the Reserve Bank of India (RBI) in April 2014, from a list of 25 aspirants that included big business houses. The other is IDFC.
Bandhan's core focus is the rural customer, and the rural market has been the lender's stronghold since its early days as a microfinance entity serving the poor in far flung villages, primarily in eastern India.
In many ways, the bank's classy debut reminds one of the rise of its founder Chandra Shekhar Ghosh. Ghosh was born into a family of Bangladeshi refugees. Back in the day, Ghosh was raised with limited resources as the family had only a tiny sweet shop to bank on. Ghosh's father worked hard to provide his son with formal education, and managed to send the boy to Dhaka University to study statistics. In 1985, Ghosh started working for BRAC, an international development agency based in Bangladesh. The organisation trained him and appointed him as a field officer in one of the most poverty-stricken areas of Bangladesh. Later, Ghosh involved himself with several NGOs working with the poor in West Bengal.
That period introduced Ghosh to the world of microfinance. In the years that followed, Ghosh learned the nuances of microfinance and set up Bandhan in West Bengal. Ghosh started out in 2001, giving tiny loans to help the poor in Kolkata's suburban Konnagar town.
Top banks by market capitalisation
Bank
Market cap in Rs crore
HDFC Bank
491,302
SBI
219,125
Kotak Mahindra Bank
200,589
ICICI Bank
182,512
Axis Bank
131,202
IndusInd Bank
107,199
Yes Bank
69,872
Bandhan Bank
56,921
As on 27 March 2018
He started off with Rs 1.75 lakh borrowed from a local moneylender, at an interest rate of 7.5 percent per month, and an additional Rs 25,000 borrowed from his sister and brother-in-law. That was the only capital he had for his work as no commercial bank was willing to lend him money. In the early days, Ghosh had two staffers  — Partha Samanta and Fatik Bera. The group pushed out small loans, as small as Rs 1,000, to poor borrowers in Konnagar and the nearby Bagnan area. In the initial days, Ghosh used to charge a flat interest rate of 15 percent. The borrowers hardly understood the concept of a loan without collateral. Until then, they had only dealt with money lenders who snatched their collateral when they failed to pay back.
Today, with an asset base of Rs 30,236 crore (as on FY 17), Bandhan now occupies the seventeenth position among private sector banks and the thirty-eighth position among all banks. It had negligible gross NPAs (non-performing assets) as on 31 March, 2017, at Rs 86.26 crore or 0.51 percent of total advances. Its total advances stood at Rs 16,839 crore at the end March 2017.
At the end of the day's trade on Tuesday, Bandhan Bank's shares finished at Rs 477.20,  up 27 percent over its issue price of Rs 375, and after touching an intra-day high of Rs 498.40, or 33 percent higher than its issue price. Bandhan has made a classy start. This is also the success story of a man, who started off very small, working from his father's sweet shop, and has now become the founder of one of the newest private banks in India.
(Editor's note: Part of this story was published earlier. Data is contributed by Kishor Kadam)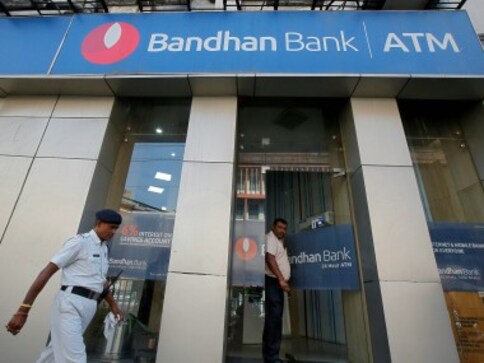 Business
The RBI in September 2018 had barred Bandhan Bank from expanding its network as the lender failed to reduce the promoters' stake to 40 percent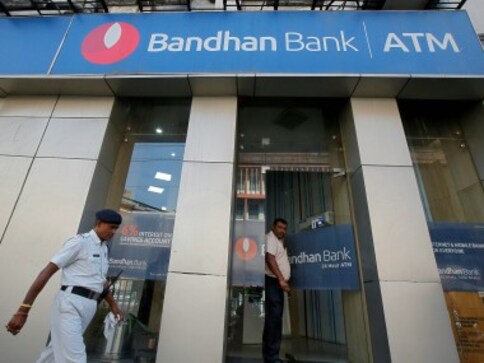 Business
Shares of Bandhan Bank crashed 20 percent on Monday as the Reserve Bank restrained the company from opening new branches and also ordered freezing of remuneration of its CEO Chandra Shekhar Ghosh for not meeting the licensing conditions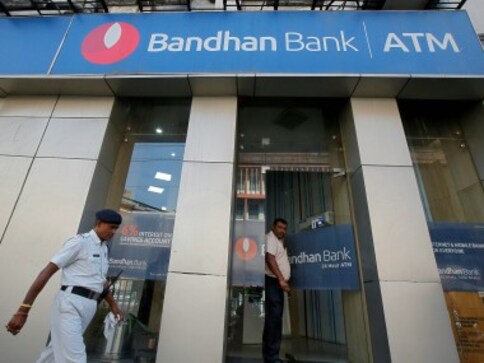 Business
Private lender Bandhan Bank said on Thursday that recovery of loans extended to micro-credit customers will happen from the second quarter of the 2020-21 fiscal