Bandhan Bank is born: Chandra Shekhar Ghosh's incredible journey from a sweet shop to owning a bank
Bandhan Bank, India's latest private lender, will be officially launched in Kolkata on 23 August.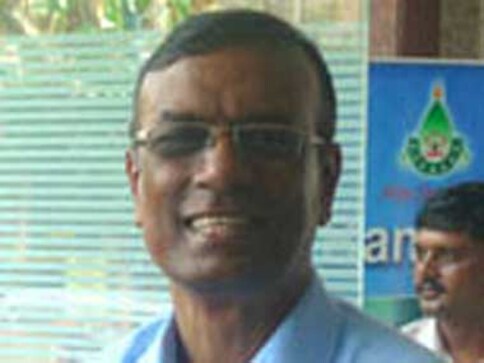 Editor's note: This story was first published on 18 June, 2015. It is being republished on the occasion of the launch of Bandhan Bank today.
In most Indian languages, the word Bandhan means bond or togetherness. His bond with the credit-deprived poor in Eastern India's villages and a Rs 2 lakh loan were the initial capital for Chandra Shekhar Ghosh, the son of a small sweet-shop owner from Bengal, to begin a microfinance institution, Bandhan Financial Services Ltd, and grow it to a private bank in less than 15 years.
Bandhan Bank, India's latest private lender, will be officially launched in Kolkata on 23 August. On the first day, the bank will have a loan book of Rs 11,000 crore, close to 600 branches, 10 million customers and a net worth of Rs 3,200 crore. That's the kind of numbers good enough to generate envy for any banker in India and requires years of hard work to achieve.
"My commitment to the poor remains," said Ghosh. "They continue to be my focus and the bank would offer more services to them."
That's precisely the idea the Reserve Bank of India (RBI) has put forward as a prerequisite for permitting licences to third set of private banks in India — promotion of financial inclusion, and no one better than Ghosh, knows its true meaning.
More than half of India's adult population is still unbanked.
For many existing private banks, promotion of financial inclusion is a mere obligation forced by regulation and, for some, a fancy word. But for Ghosh, serving the unbanked segments of the society has been the mission of his whole life.
Ghosh was born into a family of Bangladeshi refugees. Since his father had just his tiny sweet shop as the only source of income, Ghosh was raised with limited resources. Ghosh's father struggled to give him good education, but some how managed to send the boy to Dhaka University to study statistics.
It was in 1985, Ghosh started working for BRAC, an international development agency based in Bangladesh. The organisation trained him and appointed as a field officer in one of the most poverty-stricken areas of Bangladesh. Later, Ghosh involved himself with several NGOs working with the poor in West Bengal.
That period also initiated Ghosh to the world of microfinance. In the following days, he learned the nuances of microfinance and formed Bandhan in West Bengal. Ghosh started out as a worker in a non-governmental organisation (NGO) in 2001, giving tiny loans to help the poor in Kolkata's suburban town of Konnagar.
Besides a Rs 1.75 lakh borrowed from a local moneylender at an interest rate of 7.5 percent per month, the Rs 25,000 borrowed from Ghosh's sister and brother-in-law was the only capital for his work as no commercial bank was willing to give money.
In the early days, Ghosh had only two staff members — Partha Samanta and Fatik Bera. The group started to give small loans, as small as Rs 1,000, to poor borrowers in Konnagar and nearby Bagnan areas in Kolkata-subarbs.
Ghosh remembers the difficulty in the initial days. A flat interest rate of 15 percent was charged.
The borrowers hardly understood the concept of loan without collateral. Until then, they had only seen money lenders who snatched their collateral if they failed to pay back. Today, Bandhan has operations in 27 states. The bank will have over 2,000 doorstep service centers.
According to Ghosh, Bandhan will transfer all businesses and existing staff to the bank, which will cater to all sections of the society. Retail and rural banking will be the focus area of the lender, while large value corporate loans will not be pursued in the initial years.
The existing microfinance business of Bandhan will be transferred to the bank under the category of microbanking. These loans will have size up to one lakh. With access to public deposits, Bandhan will lower the rate of interest to the borrower, Ghosh said.
Bandhan has the backing of investors such as International Finance Corporation, Singapore's sovereign wealth fund, GIC and domestic investors such as Small Industries Development Bank of India. The bank has net worth much higher than the Rs500 crore stipulated by RBI for new banks.
In the run-up to becoming a bank, Bandhan has hired 850 banking professionals, in addition to its existing strength of 17,000 staff. In the race to becoming a bank, Bandhan has beaten some of India's top corporations and industrial houses such as Reliance Capital, Bajaj and Birlas.
Ghosh is not really worried about the entry of new set of small finance banks and payments banks, a structure currently being finalised by the central bank. "We have gained a certain amount of experience in dealing with the small customer segment over years. There is no concern with regard to the arrival of new set of banks," Ghosh said.
Ghosh may not be the conventional private banker or a billionaire entrepreneur you would expect to see in a new-age banker. He doesn't have a management degree from a top university to boast of. But, there is immense confidence and honesty in each word Ghosh speaks with his distinct Bengali accent.
That is something, which has taken him thus far.
World
The Federal Deposit Insurance Corporation (FDIC) took control of Signature, which had $110.36 billion in assets and $88.59 in deposits at the end of last year, according to New York state's Department of Financial Services
World
All production units of Dawlance, a private company with Turkish sponsors, have stayed shut since the start of 2023
World
Pakistan is currently grappling with one of the country's worst economic crisis amid dwindling foreign exchange reserves.