Kolkata: Private sector lender Bandhan Bank, which is looking for a change in business mix after a few years, expects non-micro loans to be 25 per cent of its total loan book in the next five years, a top company official said on Thursday.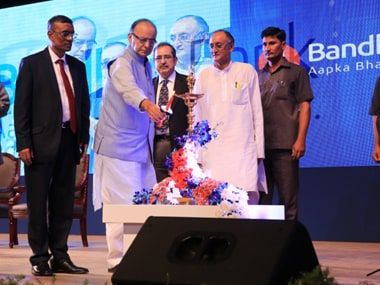 Currently, micro-lending comprises around 90 per cent of the bank's total loan portfolio while the rest is attributed to non-micro credit.
"We expect in the next 5 years non-micro loans will be around 25 percent of our total loan book," said bank MD and CEO Chandra Shekhar Ghosh.
According to him, the bank is focusing on MSME and affordable housing segments to grow its non-micro loan books.
"We plan to increase total number of branches to 1,000 by this fiscal-end. At present we have 840 branches across the country, with close to 70 per cent rural footprint," he said.
However, the lender, which otherwise has immunity to sticky loans issues, saw a hike in bad loans during the April-June quarter as farm loan waivers announced in different states affected the repayment culture in states like Uttar Pradesh, Madhya Pradesh and Maharashtra.
"Gross NPA (non-performing assets) in absolute terms rose to Rs 175 crore in April-June quarter this fiscal from Rs 86 crore in March quarter last fiscal... of the Rs 175 crore total NPA, 75 per cent comes from the three states," Ghosh told reporters here, adding that bank's exposure to allied agriculture sector presently stood at around 40 per cent of total loans.
He said the ongoing Darjeeling unrest might cause an increase in fresh slippages in the region. "In micro-credit segment, our exposure to the region is around Rs 20 crore," he added.
The lender on Thursday reported an increase of its net profit by 35 percent year-on-year to Rs 327 crore for the quarter ended 30 June from Rs 242 crore in the a year ago.
The rise in net profit was attributed to a robust net interest income growth and healthy treasury gains.
Updated Date: Jul 28, 2017 15:59:23 IST