Mumbai: With a large chunk of bad loans likely to be put on block by banks following RBI's asset
quality review, Edelweiss Distressed Asset Resolution Business (EDARB) is bullish about its business and looking at a 40 percent increase in asset under management (AUM) next fiscal.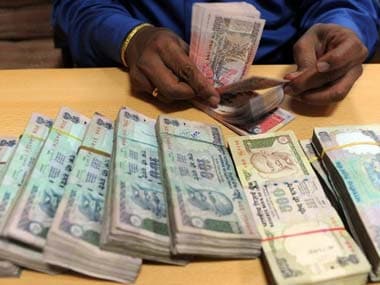 The country's largest asset reconstruction company currently enjoys about 40 per cent of the market share.
"Following Reserve Bank's asset quality review exercise, a lot of bad assets are likely to come into the market. We are seeing our AUM increasing to Rs 30,000-35,000 crore in the next fiscal," the company's Managing Director and CEO, Siby Antony, told PTI.
The company's asset under management currently stands at Rs 25,000 crore, which in non-performing asset terms, would be worth Rs 56,000 crore. So far, in the fourth quarter it had bought Rs 5,000-6,000 crore of bad loans.
Antony said the 16 ARCs together manage around Rs 6,00,000 crore worth assets and this is likely to touch around Rs 1 trillion by the end of next fiscal, as he expects RBI diktat to clean up the balance sheets by March next and force banks to sell more bad loans.
It can be recalled that the 37 listed banks alone added a whopping Rs 1 trillion in fresh NPAs between September and December quarters, taking the system level stressed assets to over 12 percent, or Rs 4.34 trillion.
Banks will be classifying more loans as dud loans in the outgoing quarter as the eight-quarter forbearance period
is getting over by March end, and many banks, like SBI and ICICI Bank, have already said their pains will linger into the March quarter, too.
Antony said with large number of bad loans likely to be put on sale next year, the company may require around Rs
1,000-2,000 crore to acquire those assets.
He, however, did not disclose the routes the company will be looking at to raise the funds.
Talking about the Bankruptcy Code, he said with such a law in place, there will be more demand from overseas
investors to come and invest in the asset reconstruction space here.
"Budget has brought in more clarity on Bankruptcy Code and we will see many foreign funds coming into the country."
Notably, the Canada Pension Plan Investment Board earlier this week announced it would pump in $450 million through a specially created fund with the Kotak Mahindra ARC, Phoenix, which will invest $75 million, making the overall
investment $525 million.
Many other foreign funds, like W L Ross, are reportedly keen on entering the domestic markets.
PTI
Firstpost is now on WhatsApp. For the latest analysis, commentary and news updates, sign up for our WhatsApp services. Just go to Firstpost.com/Whatsapp and hit the Subscribe button.
Updated Date: Mar 16, 2016 22:17:38 IST