Baba Ramdev's Patanjali products may go global on Amazon's e-commerce platform
If the deal fructifies, Patnjali's products will be sold by Amazon through its e-commerce portal in nine countries, including the US, UK and Japan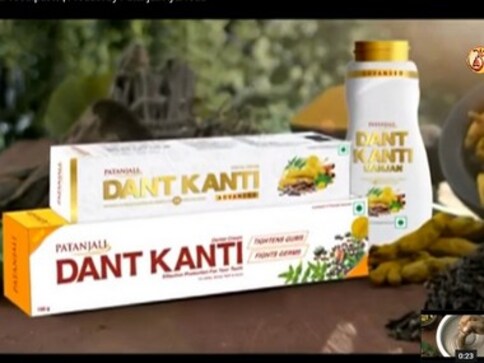 Having made a significant impact in the home turf with its wide-range of products in a short time, Baba Ramdev-led Patanjali Ayurveda may soon cross the country's borders in an attempt to woo customers in international markets.
Amazon, the US e-commerce giant Amazon, is evaluating the move in its zest to boost its product portfolio globally.
If the deal fructifies, Patanjali's products will be sold by Amazon through its e-commerce portal in nine countries, including the US, UK and Japan, Hindustan Times report said. For Amazon these countries account for 300 million shoppers on its website.
"We are in talks with the top 100 Indian brands. We can't comment on the specific partnership (with Patanjali)," Hindustan Times report said quoting Gopal Pillai, head of seller services at Amazon India.
"Many of the brands have also become sellers on the Amazon platform," added Pillai.
Although, Patanjali did not confirm the possible deal with Amazon, experts believe the likely partnership could be a big positive for the yoga guru-led entity which has been fast gaining market share in the highly-competitive domestic FMCG space.
Besides this, Patanjali is also planning to soon launch its 'swadeshi' jeans, kurta, pyjamas, caps and electronic items.
Earlier this month, Patanajli Ayurved had said it will invest around Rs 1,300 crore to set up a facility in Assam, which would manufacture a wide range of consumer products such as cosmetics, nutritional foods and kitchen essentials among others.
Recently, the Uttar Pradesh government also approved Patanjali Ayurved's Rs 2,000 crore investment in the state, which includes a 450-acre food park on the Yamuna Expressway.
Patanjali claims the facility in Assam will provide employment to around 5,000 people,while the plant in UP will produce goods worth Rs 25,000 crore annually. It is expected to generate around 10,000 direct jobs that can benefit nearly 50,000 families.
Some brokerages like IIFL have projected Rs 20,000 crore revenue for Patanjali by 2020, cautioning established FMCG players of stiff competition.
Entertainment
New episodes will be available each Friday following, leading up to the epic season finale on 8 July.
Entertainment
For the millions who did not see Shane Warne perform live, tuning in to this documentary will be the best 90-minutes they are likely to spend in front of their streaming medium.
Entertainment
A Hero lacks the verve of A Separation and the emotional gravitas of The Salesman but as a generic social drama, it has its heart in the right place.