Ayushman Bharat: Will Narendra Modi's medicare result in possible discomfort during long, expensive treatments?
Will Modicare leave the poor to fend for themselves once say a patient undergoes a major surgery, exhausting his/her quota of Rs 5 lakh per annum?
The Ayushman Bharat National Health Protection Scheme (ABNHPS) or 'Modicare', to be rolled out on 25 September, 2018, is not open to all citizens, but only to India's poor identified on the basis of the Socio-Economic Caste Census (SECC) database.
Some 10.74 crore families or about 50 crore Indian citizens are the likely beneficiaries. A family can avail benefits of up to Rs 5 lakh towards secondary and tertiary medicare, mostly hospitalisation expenses. But the devil as they say is in the details.
In rural India, those making the grade are,
1.Families living in only one room with "kuchcha walls and a kuchcha roof".
2.Families with no adult members aged between 16 and 59.
3.A female-headed family with no adult male member in the 16-59 age group.
4.Families with at least one disabled member and no able-bodied adult.
5.SC/ST households.
6.Landless households deriving a major part of their income from manual casual labour.
7.Destitutes and those surviving on alms.
8.Manual scavenger families.
9.Primitive tribal groups.
10.Legally-released bonded labourers.
Separately, in urban areas, the scheme will cover,
1.Rag pickers and beggars.
2.Domestic workers.
3.Street vendors/cobblers/ hawkers/ other service providers working on the streets.
4.Construction workers/ plumbers/ mason/ labourers/ painters/ welders/ security guards/ coolies and other head-load workers
5.Sweepers/ sanitation workers / gardeners.
6.Home-based workers/ artisans / handicrafts worker / tailors.
7.Transport workers/ drivers/ conductors/ helper to drivers and conductors/ cart pullers/ rickshaw pullers.
8.Shop workers/ assistants/ peons in small establishment/ helpers/ delivery assistants / attendants / waiters.
9.Electricians / mechanics/ assemblers/ repair workers.
10.Washer-men / chowkidars.
One wonders if our once-in-decade census is robust and comprehensive enough to identify abodes in rural areas on the touchstone of kucha walls and roofs. Families with no adult members aged between 16 and 59 is by itself no indicator of poverty because they may have huge amounts of land and other wealth including cash but such a family is presumed to be poor. Likewise, female-headed family with no male member in the age group 16-59 is presumed to be poor in rural areas. Feminists may bristle with indignation at the presumption of financial weakness associated with females.
In urban areas, to associate plumbers, masons, painters and welders with poverty and thus conferring on them the automatic entry into Modicare is questionable, especially when they are clubbed with beggars and rag pickers.
Ditto for tailors, drivers and conductors especially when they are tagged with rickshaw pullers. Not all electricians and mechanics are ipso facto poor either.
The problem with the list of those making the grade is as much with the touchstone applied for poverty as with the untold chaos at hospitals. How can a self-employed tailor prove at the hospital reception that he indeed is a tailor?
Indeed SC/ST households and tribals are the only categories who can prove their eligibility without much ado.
There is a cap of Rs five lakh per eligible family. Suppose, in a family there are two fourth-stage cancer patients, between them they are likely to exhaust the allocated quota of Rs five lakh bang in the middle of the year.
True, a government hospital is not likely to turn them away midway through their treatment but what about a private hospital? Will it shoulder their burden? No, it might at best tell them in dulcet terms either to find the money required or come back again the next year when a fresh quota of Rs five lakh would be allotted to the family.
With Modicare being largely based on the trust model under which hospitals would get reimbursements for the expenses incurred by them on eligible patients, this embarrassment is going to be real and not imaginary. The trustees obviously cannot use their discretion on a case by case, or patient by patient, or family by family basis and stretch their limits beyond Rs 5 lakh per annum.
Hospitals especially private in any case are not going to be charitable though most of them are constituted as charitable trusts! Even cases covered by insurance are going to face this embarrassment with insurance companies refusing to honour their commitments beyond Rs 5 lakh per family.
Remember, Modicare covers pre and post hospitalisation expenses as well. Post hospitalisation expenses include medicines during convalescence crucial for full recovery. Will Modicare leave the poor to fend for themselves once say a patient undergoes a coronary bypass surgery exhausting his/her quota of Rs 5 lakh per annum?
Obviously, the details have been glossed over.
(The author is a senior columnist and tweets @smurlidharan)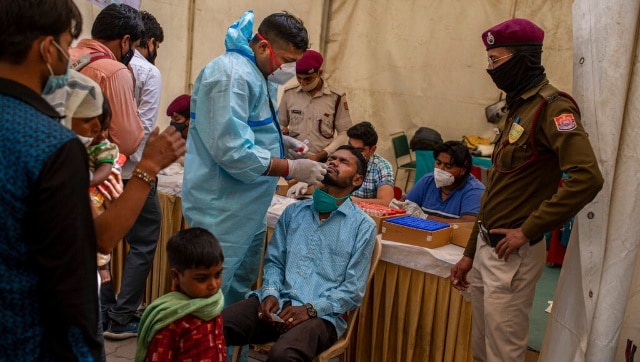 India
Coronavirus India News Updates: A total of 271 personnel of the seven forces of CRPF, BSF, CISF, ITBP, SSB, NSG and NDRF have succumbed to the pandemic so far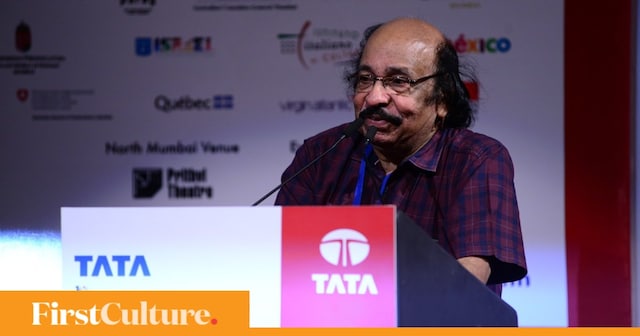 India
After his account was restored on late Saturday night, the Malayalam poet posted on the social media site: "If the choice is between being on FB and being a democrat and a human rights defender, I have no doubt where I should stand"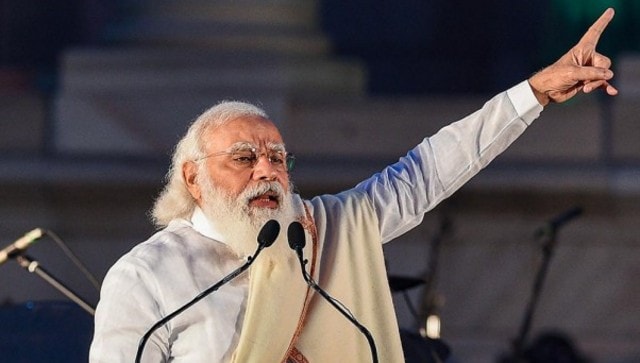 India
Modi reviewed the progress of vaccination and the roadmap for scaling up production of vaccines in the next few months, the Prime MInister's Office said