Axis Bank to process payments over WhatsApp in two month's time; over 66% transactions made digitally
Axis Bank is working with Google, WhatsApp, Uber, Ola and Samsung pay to be able to create the ecosystem for customers to be able to make payments
Bengaluru: India's third largest private sector bank Axis Bank on Tuesday said it would soon be able to process payments over the popular chatting application WhatsApp. The bank also termed the Unified Payment Interface (UPI) as a "huge oppertunity".
"UPI we are the market leaders in terms of innovation, and we do believe that UPI is a huge opportunity. We are working in terms of creating a differentiated environment for our customers," Axis Bank Executive Director-Retail Banking, Rajiv Anand told reporters here. "We are also working with partners like Google, WhatsApp, Uber, Ola and Samsung pay to be able to create the ecosystem for customers to be able to make payments," he said.
According to Bank officials, Axis Bank enjoys 20 percent market share in the UPI space. Stating that Google Tez is already up and running, Anand in response to a question about the roll out said, "WhatsApp, we are in the process of integration...WhatsApp is currently running the beta version, the full version should...we are hoping is, will come with in the next month or two."
Axis Bank said it's mobile banking spends touched Rs 51,030 crore in Q3 FY18, increasing 71 per cent YoY, thereby reinforcing the bank's commitment to accelerate the 'Digital India' agenda. It said over 66 percent of the bank's transactions were made through 'digital modes' in Q3 FY18 as against 52 percent in Q1 FY17.
According to officials, the bank's focus on cards, both credit and debit, also continues to remain high with Axis Bank continuing to be the market leader in installing 'card-acceptance terminals' As of Q3 FY18, the number stood upwards of 479,200.
Find latest and upcoming tech gadgets online on Tech2 Gadgets. Get technology news, gadgets reviews & ratings. Popular gadgets including laptop, tablet and mobile specifications, features, prices, comparison.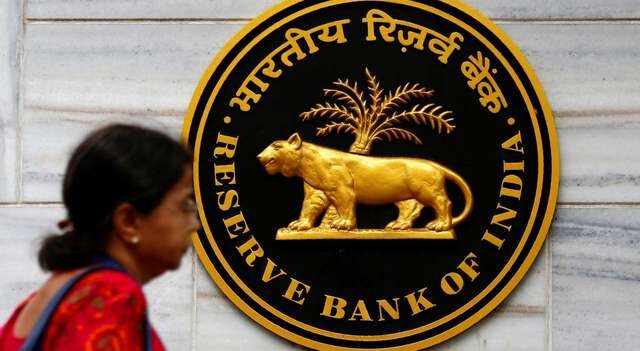 India
RBI had last revised its policy rate on May 22, in an off-policy cycle to perk up demand by cutting interest rate to historic low.
Entertainment
Lyricists Swanand Kirkire and Varun Grover voice out against lyricists not being credited on music streaming platforms and apps in Credits De Do Yaar
News & Analysis
You can download Rakhi-themed stickers apps from PlayStore and share it with your siblings.