Aviation policy: Indians living in small towns have cause for cheer, airlines sulk
The grouse of incumbents like Jet Airways, SpiceJet, IndiGo and GoAir has been the dilution of the regressive 5/20 rule.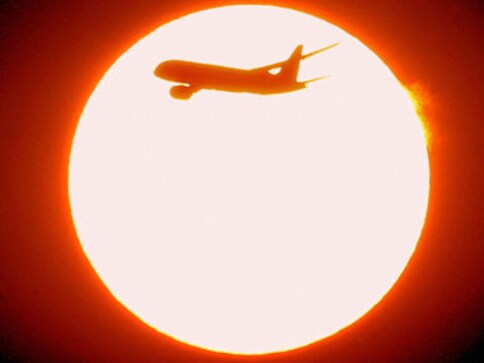 New Delhi: The Civil Aviation Policy, which was released on Wednesday, could prove to be a mixed bag for stakeholders. For incumbent airlines, it means heightened competition in the near future on lucrative international routes. For ground handlers, it means ceding some business to airlines themselves since the policy allows for self handling by airlines.
The two airlines—AirAsia and Vistara—which were expected to rejoice at the amendment to the 5/20 rule could not however jump in joy. At the end of the day, the new policy turned out to be a mere dilution instead of a complete scrappage of this condition. This restricts their overseas operations.
A clear winner may well be the small towner, the aam aadmi who wants to fly but does not have an airport close enough to take a flight from and even when the airport exists, cannot afford air fares. The policy lays down a broad framework for enhancing regional connectivity with a fare cap, and if it does get implemented, should mean far greater connectivity to India's hinterland. The key to this would be enthusiastic participation from state governments and viability of such routes. But flyers doing Delhi-Mumbai or other trunk routes will have to shell out a little more as the Regional Connectivity Scheme (RCS) will be funded by a cess on such air tickets.
All in all, the policy is big on vision but implementation will remain key to transforming India's aviation landscape.
Also, the fact that various pronouncements of the policy may not please all has not been lost on the government. Perturbed by the hints some incumbent airlines have been dropping over the last few weeks, of dragging the policy to the courts, the government tried hard to woo them. In fact, Civil Aviation Secretary RN Choubey on Wednesday held a meeting with the chiefs of all airlines operating in India, hours before the policy was to be cleared by the Union cabinet, to appeal to them against criticising it in public. The grouse of incumbents like Jet Airways, SpiceJet, IndiGo and GoAir has been the dilution of the regressive 5/20 rule and this is the most likely reason for them to approach the courts, in case they decide to.
Here is a list of 10 proposals which could well change the face of India's aviation business in the next few years:
1. 5/20 to 0/20: All airlines can now commence international operations provided that they deploy 20 aircraft or 20 percent of total capacity (in terma of average number of seats on all departures put together), whichever is higher for domestic operations. This is a departure from the current rule which restricts new airlines from overseas operations unless they have completed five years of domestic operations too apart from the 20 aircraft stipulation. VIstara, the Tata-Singapore Airlines JV, is expected to now commence international operations before it completes three years of existence. It has 11 aircraft now, will take the fleet size upto to 20 in less than a year. AirAsia India's CEO Amar Abrol said a 0/0 or 0/10 stipulation for overseas flying would have been more than welcome but the new policy now "gives us clear direction to ramp up our operations in India and grow our business in the domestic segment before we scale our operations to fly international. We will now focus on aggressively investing in India and increasing the fleet size from six at present and achieving the target of 20 aircraft." As for the incumbent airlines, it remains to be seen how they take this pronouncement.
2. Regional connectivity: This scheme will come into effect in the second quarter of 2016-17. Airfare will be capped at Rs 2,500 per passenger for a one-hour flight and will be applicable if at least one of the airports involved is an under-served airport. This means flights from smaller towns in each states (not the state capital in most cases) can fly passengers to metro cities for a song.
3. Airports' revival: For RCS, the policy proposes revival of airstrips/airports as No-Frills Airports at an indicative cost of between Rs 50-100 crore. Hundreds of our airports have been lying unused because airlines do not find such destinations viable and no flight operations exist at these locations. Over the next few years, at least 50 such airports would be developed.
4. Viability Gap Funding: VGF would be available to airlines which decide to fly on regional routes. This will be in a ratio of 80:20 between the Centre and the respective state government and will be funded through a cess levied on domestic air tickets on trunk routes. VGF should persuade airlines to try their luck on these unviable regional routes.
5. States' offer: RCS will only work in those states which reduce VAT on Aviation Turbine Fuel to 1 percent or less, provide other support services such as no airport charges, reduced service tax on tickets (on 10 percent of the taxable value) for one year initially, reduced excise duty at 2 percent on ATF picked at RCS airports. State government will also have to provide police and fire services free of cost besides offering power, water and other utilities at concessional rates at such airports.
6. Route Dispersal Norms: Besides dilution of the 5/20 rule, incumbent airlines will surely have another grouse. The policy says category I (trunk routes) will be increased from 12 to 18. This means proportionate number of seats offered by scheduled commercial airlines on less lucrative Cat II, IIA and Cat III routes will have to be increased. Revised categorization will apply from the upcoming winter schedule of 2017.
7. Bilaterals: It will be Open Skies (no restrictions on number of flights) on a reciprocal basis with Saarc countries and countries located beyond 5,000 km from Delhi. But for countries within 5,000 km radius—which means the Gulf nations, Singapore, Turkey—where the Indian carriers have not utilised 80 percent of their capacity entitlements but foreign carriers/countries have utilised their bilateral rights, a panel will decide on future modalities. This panel will be headed by the Cabinet Secretary and will devise a mechanism for the allotment of additional capacity entitlements. The earlier proposal of auctioning bilateral rights has obviously been scrapped.
8. Ground Handling: Airlines have been allowed to do self handling and this could come as a big blow to ground handlers, some of whom brought in FDI into the sector. The policy also says that every airport operator will ensure that there be three Ground Handling Agencies (GHA) including Air India's subsidiary/JV at all major airports. Also, in another move likely to raise industry hackles, hiring of employees through manpower supplier or contract workers will not be permitted for security reasons.
9. MRO: The MRO business of Indian carriers is around Rs 5,000 crore, 90 percent of which is currently spent outside India. In the budget for 2016-17, customs duty has been rationalised and the procedure for clearance of goods simplified. Under the policy, the Ministry of Civil Aviation will persuade state governments to make VAT zero-rated on MRO activities. Airport royalty and additional charges will also not be levied on MRO service providers for a period of five years from the date of approval of the policy.
10. Silence: The policy is silent on the fate of loss laden Air India and has not put forward any proposal to list Airports Authority of India. It also does little to bring down the cost of operations of existing airlines.
also read
Explainers
Amazon founder Jeff Bezos and his girlfriend Lauren Sánchez are officially engaged. The former broadcast journalist was seen sporting a ring on her finger as the couple enjoyed their time aboard the billionaire's $500 million yacht while on holiday together in the South of France
Explainers
China's first large indigenous passenger jet made its inaugural commercial flight on Sunday (28 May) from Shanghai to Beijing. With this, the Asian nation is aiming to challenge foreign models like the Boeing 737 MAX and the Airbus A320
Explainers
Air New Zealand will be weighing in international flyers leaving from Auckland airport from 31 May to 2 July. The airline said the survey is voluntary and will help fly passengers 'safely and efficiently'