Automobile production may be critically hampered due to coronavirus outbreak in China: SIAM
Vehicle production across all categories is likely to be critically hampered due to the coronavirus outbreak in China as many automakers in India import about 10 percent of their raw materials from the neighbouring nation, auto industry body SIAM said on Wednesday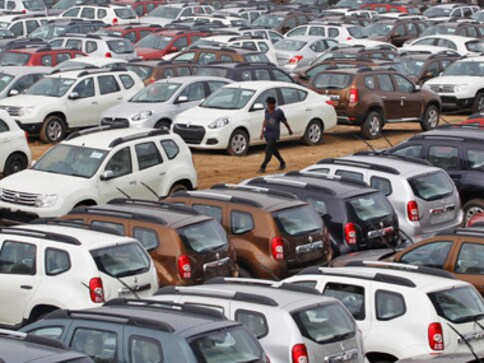 Indian auto industry had already maintained an inventory in the beginning of the year in anticipation of the Chinese New Year holiday but with the current lockdown in China, supply for BS-VI vehicles is likely to get impacted, SIAM President Ranjan Wadhera said

The auto industry body said disruption in availability of these parts is likely to critically hamper production across all segments, namely passenger vehicles, commercial vehicles, three-wheelers, two-wheelers and gravely affecting electric vehicles

Society of Indian Automobile Manufacturers (SIAM) has been in touch with the government with specific recommendations on behalf of the auto industry, he added
New Delhi: Vehicle production across all categories is likely to be critically hampered due to the coronavirus outbreak in China as many automakers in India import about 10 percent of their raw materials from the neighbouring nation, auto industry body SIAM said on Wednesday.
Indian auto industry had already maintained an inventory in the beginning of the year in anticipation of the Chinese New Year holiday but with the current lockdown in China, supply for BS-VI vehicles is likely to get impacted, SIAM President Ranjan Wadhera said in a statement.
The auto industry body said disruption in availability of these parts is likely to critically hamper production across all segments, namely passenger vehicles, commercial vehicles, three-wheelers, two-wheelers and gravely affecting electric vehicles.
"Manufacturers are exploring alternatives to fulfil their supply chain demands but that would also take a substantial amount of time to reach stable production scale as these components would need regulatory testing," he added.
Society of Indian Automobile Manufacturers (SIAM) has been in touch with the government with specific recommendations on behalf of the auto industry, he added.
World
In December last year, China abruptly relaxed its stringent zero-Covid policy. Several people who were stuck, returned to Beijing and found cameras fixed right outside their apartment doors
World
Over the course of the past month, US Ambassador Nicholas Burns had the first meetings in more than five years with at least three US citizens whom Washington says have been wrongfully detained
World
The official air quality index in Beijing hit the maximum level of 500, indicating "severe pollution", though some unofficial readings were nearly twice that figure