ATM security breach reveals big risks India faces, says ex-top cop D Sivanandhan
The future crimes will be largely cyber crimes and people should be careful before using their keyboard and typing out details.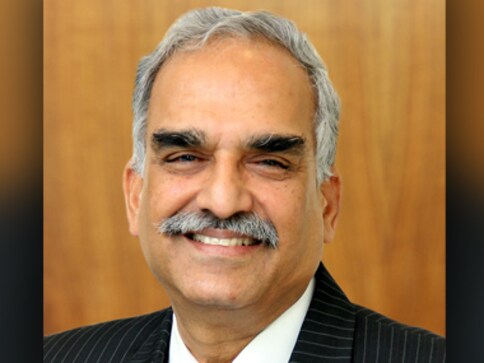 (Editor's note: After the scare of ATM security breach started to spread on Thursday, the government said only about 0.5 percent of total debit card details were compromised and the remaining 99.5 percent cards are completely safe. The government also advised not to panic. This article was first published on Thursday. This is an updated version.)
Cyber security is an issue that is affecting India as it is being attacked by the cyber army led by Pakistan and China and internally we are vulnerable in sectors of finance, oil, energy, power among other vital areas.
In February 2016, cyber thieves have been bold enough to hack into the central bank of Bangladesh and sent fake payment orders to the US Fed. The Fed was tricked into paying out $101 million. This only enthuses and emboldens hackers to go all out and commit such frauds.
There are a lot many bank frauds that are happening in India but the banks don't want to lodge a police complaint as that would mean their reputation would be at risk and also their customers may lose trust in them. Since they have insurance, they prefer to claim damages rather than come out in the open about the crime.
The future crimes will be largely cyber crimes and people should be careful before using their keyboard and typing out details. More people are taking to cyber capability like fish to water and there are criminals waiting on the banks to eat them up.
The government's flagship financial inclusion program, Pradhan Mantri Jan Dhan Yojana has resulted in 25.05 crore accounts (as of 12 October, 2016) being opened across the country but most of the beneficiaries are not cyber literate. When money flows into their accounts from the government, it will be fraught with high risks.
It is very easy to clone a card. All it takes is for someone to read the card as the details are being punched and money can be siphoned away from one's account. People must be aware and cautious of how they manage their accounts, debit/credit cards, password and personal information. Awareness must be created continuously so that customers are alert about the risks involved. Banks need to sweep their computers periodically and look out for Trojans.
In this case of 30 lakh account details being compromised, customers must know that it does not mean money has been siphoned off their accounts. If it was, under RBI rules, the concerned banks would have to pay back their customers.
Accounts being compromised means that the details of the customers, bank card numbers, etc could be hacked into which can be used to take away customer's money. That is why the banks have had to reissue new cards. It is akin to Samsung withdrawing Note 7.
(As told to Sulekha Nair)
World
TikTok has come under increasing focus over fears that user data could end up in the hands of the Chinese government, undermining Western security interests
World
The government recently announced a new cybersecurity strategy that named China and Russia as the most prominent cybersecurity threats to the United States.