At HT Leadership Summit, Narendra Modi lauds JAM trinity, says Aadhaar will help govt weed out benami properties
At HT Leadership Summit, Narendra Modi says country saw a behavioural change after demonetisation which helped achieve a clean and healthy economy.
New Delhi: Describing Aadhaar as a major "power" to bring about an "irreversible change" in the common man's life, Prime Minister Narendra Modi on Thursday said that the Unique Identification Number will now be used in cases involving benami properties.
"By linking Aadhaar to Mobile and Jan Dhan, we have created such a system that could not have been imagined few years back.
"In last three years, with the help of Aadhaar, crores of fake names have been removed from the system. Now it is going to be a big weapon against benami properties," Modi said while addressing the inaugural session of the Hindustan Times Summit.
He said that the country saw a "behavioural change" after demonetisation, which helped in converting to a "clean and healthy economy".
"For the first time after Independence the corrupt people are scared of transacting in black money. They are scared of being caught. The black money which was earlier base of parallel economy, has now become part of formal economy," he said.
"Such an irreversible change is getting boost from Aadhaar. Aadhaar is such a power through which this government want to ensure rights of poor. It is also playing a big role in providing subsidised ration, scholarships, medicines, pensions and other government subsidies," he said.
He said the day the country would adopt maximum transactions via digital addresses, "organised crime would come to an end to some extent".
Modi said "big transformations" do not come easily and for it "hauling up of the entire system was needed".
"We can increase our ease of doing business ranking from 142 to 100 only when we take initiatives for big transformation," Modi said.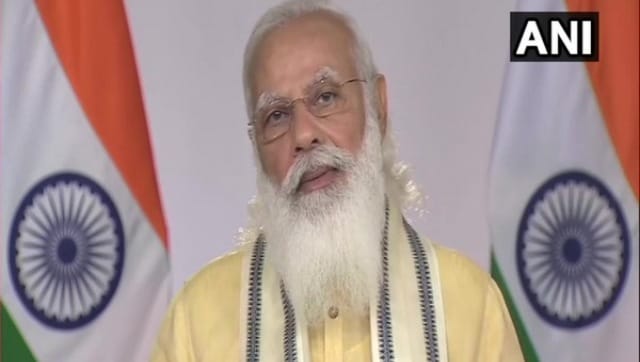 India
While the prime minister's address was no doubt a full-frontal political attack, it was in retaliation to sustained politics of slander
India
Apart from Sibal, G-23 leaders Shashi Tharoor and M Veerappa Moily have also slammed Prasada for switching to the BJP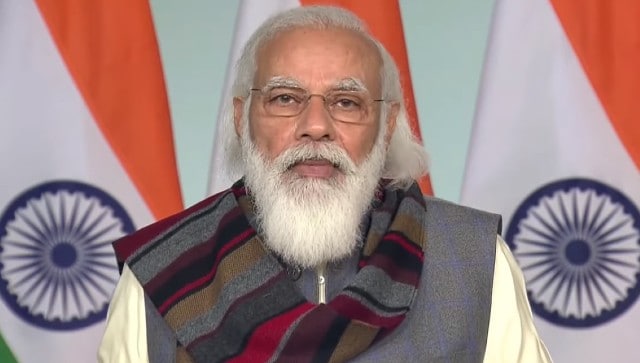 Sports
He also offered his best wishes to the Indian contingent for the Tokyo Olympics that will begin on 23 July and noted that it consists of the country's finest athletes.