At ET Telecom India Mobile Conclave 2018, Reliance Jio reveals 'real reason' for stress in India's telecom sector
In December 2017, Ambani said the telecom companies must stop looking at regulators to guarantee their profits.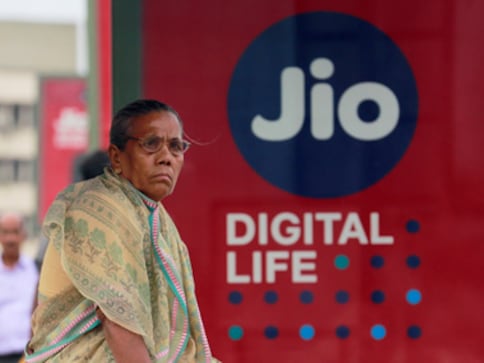 Reliance Jio, telecom arm of Reliance Industries (RIL), has reiterated that the falling revenue of the telecom sector was mainly due to old business model adopted by telecom operators, The Economic Times reported. Representatives from India's big and small telecom companies were speaking at the ET Telecom India Mobile Conclave 2018.
"If you have antiquated technology and antiquated business models and you have high inefficiencies, then your cost of doing business will get disrupted," said Mathew Oommen has been quoted in the report as saying.
Apart from Reliance Jio, Bharti Airtel, Vodafone and Idea Cellular are the three main companies in India's telecom sector which according to a PTI report has lost 40,000 jobs since 2017. The report added that going ahead the total number of job losses in telecom sector may go up to 80,000 to 90,000.
Bharti Airtel, largest telecom operator in India with over 25 crore subscribers, has recorded a fall in its quarterly profits over the past few months. In January, Airtel declared its results for the third quarter ended December 2017.
It posted over 39 percent fall in its consolidated net profit for the third quarter ended 31 December, 2017 to about Rs 306 crore. The company's net profit stood at Rs 504 crore in the same period previous fiscal.
Airtel competes with the operators like Vodafone, Idea Cellular and newcomer Reliance Jio in the highly-competitive telecom market in India. It also saw its overall revenue declined 13 percent to Rs 20,319 crore, according to revealed figures for the third quarter.
Reliance Industries (RIL) Chairman Mukesh Ambani has defended Jio from many podiums. In December 2017, Ambani said the telecom companies must stop looking at regulators to guarantee their profits, news agency PTI had reported back then.
Amabni who was speaking at the HT Leadership Summit at that time had said that due to Reliance Jio's entry into telecom sector India has become the world's number one consumer of mobile broadband, using more data than consumers in the US and China.
Three big telecom companies Bharti Airtel, Vodafone and Idea Cellular have been at loggerheads with Reliance Jio over certain issues, biggest among them has been the so called tariff war. Reliance Jio has garnered 160 million customers in the one and a half years of its launch riding on its cheapest data packs and free lifetime voice calls.
Interconnect User Charges (IUC) or the call termination charges has been another big bone of contention among these telecom operators. In September last year, industry regulator Trai (Telecom Regulatory Authority of India) had cut IUC rates by 57 percent to six paise per minute.
Before that, the IUC rate was 14 paise per minute. The incumbent telecom operators raised a foul cry and alleged that Trai was favouring one particular telecom companies. They had even threatened to move to court against Trai's decision cutting IUC to just 6 paise.
Reliance Jio started its 4G services in September 2016 and since then has offered dirt cheap internet data and lifetime free voice calls on its network. The advent of Jio on India's telecom landscape has forced the incumbent players to cut data prices and offer equally attractive schemes to survive in the industry.
(Disclosure: Reliance Industries Ltd is the sole beneficiary of Independent Media Trust which controls Network18 Media & Investments Ltd)
also read
Entertainment
In Bloody Daddy trailer Shahid Kapoor is seen fighting drug lords and cops
Entertainment
Zee Studios and Roy Kapur Films has announced their collaboration on a high-octane, action-thriller featuring Shahid Kapoor in the lead
First Cricket News
JioCinema recorded 2.5 crore concurrent viewers during the Gujarat Titans vs Chennai Super Kings IPL Qualifier 1.