At 21.8%, India's air passenger traffic growth in April outdoes major markets again
International passenger demand, however, rose 4.8 percent in April this year compared to April 2015, the slowest pace in two years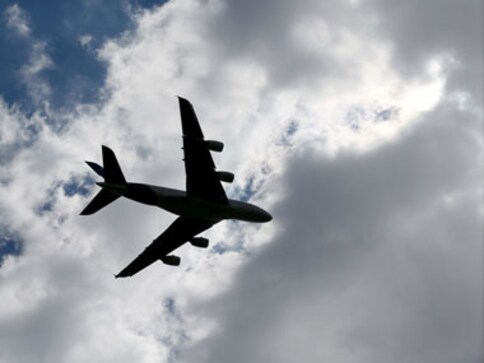 New Delhi - Domestic air passenger traffic growth out performed major aviation markets for the 13th consecutive month as the number of fliers grew 21.8 percent in April as against a global average of 4.1 percent during the months, according to IATA.
"India's domestic traffic soared 21.8 percent, marking the 20th month of double-digit traffic growth and the 13th consecutive month it has led the domestic markets," global airlines body International Air Transport Association (IATA) said on Monday.
Growth is being propelled by the comparatively strong economic backdrop as well as by substantial increase in service frequencies, IATA said.
"Demand for domestic travel climbed 4.1 per cent in April compared to April 2015, while capacity increased 3.8 per cent, causing load factor to rise 0.3 percentage points to 81.4 percent," IATA said.
All markets reported demand increase with the exception of Brazil, which showed a 12.1 percent decline, reflecting the country's ongoing economic recession and political turmoil, it added.
According to IATA, China recorded 9.5 percent domestic traffic growth, a strong rebound from the 3.3 percent increase recorded in March.
"Fears about slowing economic growth in the country have eased somewhat and increased growth in frequencies is helping stimulate demand," it said.
International passenger demand, however, rose 4.8 percent in April this year compared to April 2015, the slowest pace in two years.
Airlines in all regions recorded growth, led by the Middle East region, it said.
Corporate
IATA attributed this growth, which was several times that of 7.6 percent recorded in August, to market stimulation measures by the Indian carriers which continued to offer low fares on the domestic sectors.
Fwire
The private sector is likely to contribute Rs 50,000 crore in the 12th Five Year Plan to the aviation sector.
Business
Brazil had the fastest growth compared to the previous year as the demand was up by 17.9 percent.