Aston Martin demand is phenomenal, returned first in China - Stroll
LONDON (Reuters) - Carmaker Aston Martin is seeing 'phenomenal' demand, boosted by a rebound in China, the company's executive chairman and billionaire investor Lawrence Stroll said on Friday. 'Demand right now is phenomenal,' he told the Financial Times' The Future of the Car digital conference. 'China really returned first and strongest, and is gangbusters.' Stroll led a consortium which invested in Aston earlier this year as the carmaker struggled following its 2018 stock market flotation, after which its share price slumped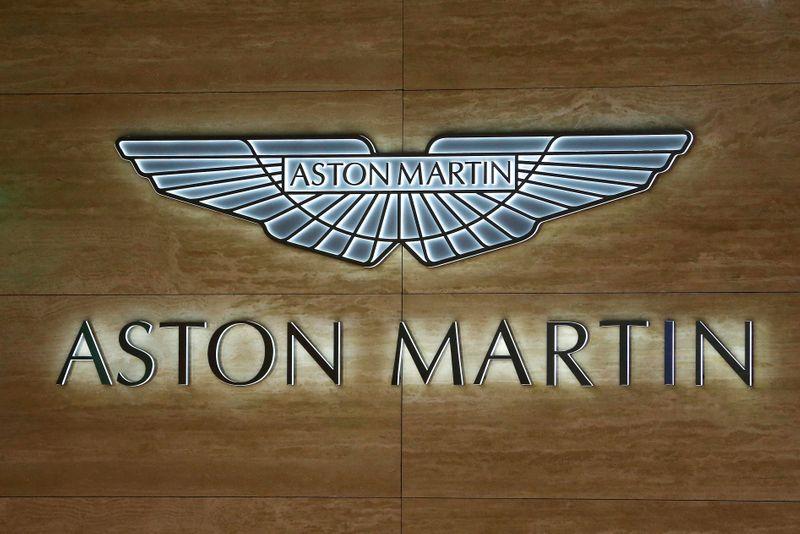 LONDON (Reuters) - Carmaker Aston Martin is seeing "phenomenal" demand, boosted by a rebound in China, the company's executive chairman and billionaire investor Lawrence Stroll said on Friday.
"Demand right now is phenomenal," he told the Financial Times' The Future of the Car digital conference. "China really returned first and strongest, and is gangbusters."
Stroll led a consortium which invested in Aston earlier this year as the carmaker struggled following its 2018 stock market flotation, after which its share price slumped.
Since then a new chief executive has taken over and the 107-year company, famed for being fictional agent James Bond's car of choice, did a deal in October which sees German carmaker Daimler up its stake in the firm.
Shareholders approved the latest capital injection plan on Friday.
Stroll said Aston's current growth trajectory meant "the public markets are the right place" for the firm whilst eying an increase in the value of its shares, which stand at 79 pence ($1.06).
"They'll be significantly worth more than they are today," he said.
($1 = 0.7424 pounds)
(Reporting by Costas Pitas, editing by David Milliken and Louise Heavens)
This story has not been edited by Firstpost staff and is generated by auto-feed.
Find latest and upcoming tech gadgets online on Tech2 Gadgets. Get technology news, gadgets reviews & ratings. Popular gadgets including laptop, tablet and mobile specifications, features, prices, comparison.
World
By William James LONDON (Reuters) -British Prime Minister Boris Johnson said on Sunday tougher lockdown restrictions were probably on the way as COVID-19 cases keep rising, but that schools were safe and children should continue to attend where permitted. COVID-19 cases in Britain are at record levels and the increase in numbers is fuelled by a new and more transmissible variant of the virus
World
By Maher Nazeh BAGHDAD (Reuters) - Tens of thousands of supporters of Iranian-backed Iraqi paramilitary groups chanted anti-American slogans in central Baghdad on Sunday to mark the anniversary of the U.S. killing of Iranian general Qassem Soleimani and an Iraqi militia commander.
World
By Nathan Layne and Joseph Ax CUTHBERT, Ga. (Reuters) -Control of the U.S. Senate – and with it, the likely fate of President-elect Joe Biden's legislative agenda – will be on the ballot on Tuesday when voters in Georgia decide twin runoff elections