As Reliance rolls out Jio Phone for 'free', mergers among smaller telcos may accelerate
Bharti Airtel, Idea Cellular and Vodafone may have some breathing space initially as far as the Jio Phone and related tariff rates are concerned
New Delhi: The massive disruption that Reliance Jio Infocomm's feature phone will bring to India's telecom market may initially hit smaller telecom firms, leading to faster-than-anticipated market consolidation.
It may not impact the bigger telecom service providers immediately. At the annual general meeting yesterday, Reliance Industries' Chairman Mukesh Ambani announced the launch of a 4G LTE feature phone called JioPhone which will be given virtually free of cost.
The customer has to pay a deposit of Rs 1,500 refundable after three years and in turn, she can get the benefits available earlier under the 'Dhan Dhana Dhan offer': free voice, free SMSes and 1GB of data per day. These facilities come for a mere Rs 153 per month and even this amount can be broken down further into instalments. In effect, the JioPhone comes for free.
This virtual giveaway of the handset by RJio is sure to hit the smaller telcos first. India's telecom market, second largest on the planet next to China's, is already in consolidation mode ever since RJio entered the market with freebies in September last year.
RJio focused on data, employing a 4G-ready network and promising unheard-of data speeds while offering voice calls for free, for life. This gimmick has already lead to a fundamental shift in the market, with incumbent telcos Bharti Airtel, Vodafone and Idea compelled to launch plans matching RJio's offers. And bleed in the process.
The incumbents have been waging a battle for retaining subscribers relentlessly since then and consolidation was clearly the only way forward. So, Vodafone and Idea are in the midst of a merger, Bharti has already acquired Telenor and Tikona Digital's 4G business. As the biggies move to gain scale through mergers and acquisitions, it is the smaller telcos which will first get impacted by RJio's aggression on the feature phone.
India's telecom market has been rather fragmented, with far more telecom service providers than other mature markets so consolidation was anyway waiting to happen. The arrival of RJio last year was the trigger for the start of such a consolidation and now, with the feature phone revolution it seems to have kicked in, this consolidation will likely accelerate.
As per the latest TRAI data, almost one in four wireless subscribers in India is on the Bharti Airtel network; Vodafone India and Idea Cellular combined have every third customer while RJio has every 10th. This leaves smaller telcos including BSNL, Tata Tele, Aircel, RCom, Sistema and MTNL – all fringe players and some already in consolidation mode.
In a note to clients, analysts at Bank of America Merrill Lynch said smaller telcos will lose their edge in the lower end of the market. "We do not see RJio being able to penetrate the mass market with the announced offer, as we see the monthly price of Rs 153 and Rs 1,500 initial deposit as still being steep for the low income consumers. That said, we see the smaller telco names losing their 'value proposition' of lower priced voice offering, which would lead to a faster market consolidation."
These analysts also said maintaining of the Rs 153 per month ARPU (average revenue per user) will actually be positive for incumbents since it is the same effective monthly price to currently active plan of Rs 309 for 2 months.
Put simply, this means the three biggies in the telecom space have some breathing space initially as far as the JioPhone and related tariff rates are concerned. "However, we see the low priced sachet plans of Rs. 24/54 increasing the affordability of phone services, and could prove to be disruptive, leading to other telco operators being forced to float similar plans," the analysts concluded.
So will the biggies in the telecom market remain unscathed with RJio's latest assault? Analysts at Goldman Sachs had said at the beginning of this month that the April-June quarter of the current fiscal will be one of the most closely watched quarters for Indian telcos for trends showing a meaningful improvement.
"We think they will, with revenue growth for Bharti/Idea likely staying flat this quarter versus a 6% decline in each of the past two quarters. RJio started charging for services from April, and we believe this is likely to translate into some subscriber usage moving back to incumbents. We expect voice revenue to fully stabilize in 1Q, but think there will be some pressure on data revenue, due to rapid decline in data tariffs. We expect the EBITDA margin, however, to remain under pressure in 1Q, with 200-400 basis points quarter on quarter decline for Bharti/Idea, given higher termination costs on back of unlimited voice bundles as well as reversal of some one-off gains for Idea."
Meanwhile, analysts at brokerage UBS said in a note to clients that the RJio initiative should help a larger segment of the market in migrating to faster 4G technology but is unlikely to hurt the earnings of the incumbent telecom companies.
"We believe the JioPhone should support mass market adoption of 4G data, but prices are not ARPU dilutive. We expect RJio to thus continue to gain share from smaller operators as sector consolidates. We believe market leader Airtel with its ahead of curve investments and strong spectrum profile is well positioned to gain from the expansion in data market," these analysts said.
An analyst who tracks the telecom market closely had said yesterday that the deal accompanying the JioPhone will earn RJio Rs 90 in ARPU per month (calculated on net present value method).
"This is of course far better than the average ARPU on such phones now which is almost Rs 70. RJio has additionally locked customers in for three years. It is a good deal for RJio. This move will completely change the telecom market since incumbent telecom companies may be unable to compete either on network quality or on affordable competing devices."
(Disclosure: Reliance Industries Ltd is the sole beneficiary of Independent Media Trust which controls Network18 Media & Investments Ltd)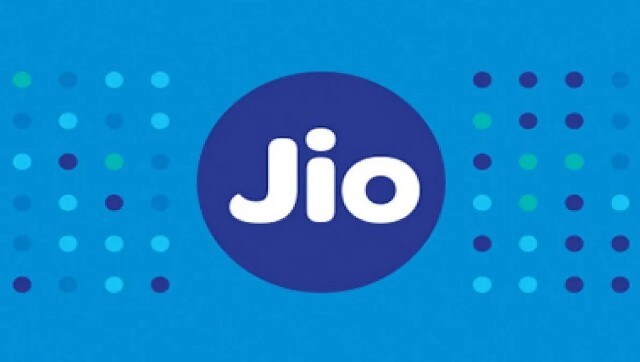 Business
Gross revenue from operations increased by 5.76 per to Rs 24,176 crore from Rs 22,858 crore in the October-December 2020 period
Business
This is the second acquisition of an iconic hotel by Reliance in less than a year. In April last year, Reliance acquired Stoke Park Ltd in the UK
Business
If the plan goes through, then the government will become one of the biggest shareholders in the company, which is reeling under a debt burden of about Rs 1.95 lakh crore.