As growth slows IT cos should manage staff expectations, says Kris Gopalakrishnan
Kris Gopalakrishnan said hiring is slowing down because growth rate has come down.
Hyderabad: As growth rate slows down, Indian IT companies need to learn to manage expectations of their employees, says a senior industry figure as he pitched for retraining of staff, in the era of rapid technology transition.
When growth rate slows down, one has to manage the expectations of the employees within the company, former CEO of Bengaluru-headquartered IT major, Infosys, Kris Gopalakrishnan said.
"The number of promotions will come down because there are no openings at higher levels. So, you have to set expectations properly", he told PTI.
Secondly, the former President of Confederation of Indian Industry said, technology is transitioning and, so, employees will have to be retrained.
"One, the company must invest in retraining employees, and two, employees must invest time in learning. So, these are stressful situations for both employees as well as leadership in the companies", Gopalakrishnan said.
Last month, Indian IT industry body NASSCOM projected software export growth in 2017-18 at 7-8 percent in constant currency, down from 8.6 percent in the previous fiscal.
The industry would add 130,000-150,000 jobs in the current financial year, it had forecast.
Gopalakrishnan, the Chairman of Axilor Ventures, an early stage startup accelerator and venture fund, rejected suggestions that there is job-crisis in the Indian IT sector.
"Even NASSCOM has projected this sector will add one lakh-plus jobs this year also. Yes, growth rate has come down, recruitment numbers are lower but it's still positive and the industry is still recruiting people", he said.
Gopalakrishnan, however, said hiring is slowing down because growth rate has come down.
"There have been some impact of automation on certain services. For example, infrastructure management services, maintenance services where automation has had an impact. Several tasks can be automated and those services will require less number of people.
"Now these are services where the work is actually quite repetitive and in the long run, these tasks are better done by machines because they are repetitive", he said.
Gopalakrishnan also shared his thoughts on opportunities and challenges for the industry in the coming decade, a period he said would be exciting for the sector as every industry is transitioning, and IT companies need to be "reimaginative" in helping such industries in the process.
"It's quite exciting actually", he said. "Opportunities are huge, because this is the model that can continue to scale, and that's the reason why multinational corporations are setting up IT operations in India".
"Long term, it's exciting because you (IT industry) are part of transitioning that's happening in every industry. It's driven by innovation, creativity and growth; all that is exciting", according to him.
"Challenge is: there is change; change always bring with it the fear of the unknown, the ability to make the transition, and so that's what we are seeing today", said Gopalakrishnan.
Business
IT industry body Nasscom on Thursday cautioned that any move by the US to limit visas for tech workers, will weaken American companies that depend on these work permits to fill skills gaps and put jobs at risk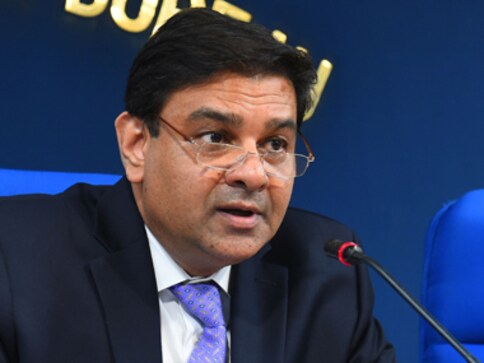 Business
In the past few months a number of IT majors such as Infosys, Wipro, Cognizant, IBM and Tech Mahindra have either announced or are believed to be mulling job cuts
Business
60,000 employees working at various IT companies have received termination orders from service, said FITE General Secretary