As green concerns intensify, foreign banks cagey about the $3.3 bn Coal India share sale
Banks' reluctance prompted the government this week to extend the deadline for bids from banks for a third time
Mumbai: India's plan to raise as much as $3.3 billion from selling a 10 percent stake in Coal India Ltd could be thrown off course by global investment banks under pressure from environmental groups to steer clear of the share sale.
Several senior executives at foreign investment banks in Mumbai said 'green' concerns had clouded Coal India since its listing five years ago, and few were keen to take on a deal that could tarnish their public image.
The pressure in a country where economic growth frequently trumps environmental concerns comes at a convenient time for banks. Many operating in India are under pressure to be more selective when it comes to roles that are heavy on staff but light on returns. The government pays a fee of just 1 rupee ($0.015).
Banks' reluctance, say people directly involved in the sale, prompted the government this week to extend the deadline for bids from banks for a third time, and could make it tougher for New Delhi to narrow the fiscal gap.
The Department of Disinvestment, which oversees stake sales in state firms, has not given a reason for the extensions.
"This time, the pressure from groups like Greenpeace is very intense, and no one is in a mood to take chances on a deal where you're not going to make money anyway," said one senior investment banker at a foreign bank.
A second banker at a large European bank said he would struggle to get permission from his bosses. "The pressure is building up," he said.
An official at the finance ministry, which oversees the disinvestment department, brushed aside concerns the share issue could be derailed, arguing environmental concerns had always been an issue for Coal India.
But an individual close to Coal India confirmed bankers and investors were under pressure from environmental campaign groups, and a third investment banker said the government was expected to call a meeting to discuss concerns over the sale.
"In the past six to eight months there has definitely been a movement against coal. These are mostly foreign banks and investors," said the person close to Coal India.
New Delhi plans to use the proceeds from its stake sale programme to shore up its finances, and aims to raise 695 billion rupees ($10.7 billion) by March - a third of which would come from Coal India.
The government, which owns 78.65 percent of Coal India, has raised 127 billion rupees so far this year.
Indian banks take part in all large stake sales, but foreign banks, with their vast offshore networks, are crucial for successfully raising large capital, particularly abroad.
Global banks such as Bank of America Merrill Lynch, Credit Suisse Group, Deutsche Bank, Goldman Sachs, Citigroup, and Morgan Stanley worked on previous Coal India share sales.
Credit Suisse, Morgan Stanley, Goldman, and Deutsche declined to comment, while Bank of America Merrill Lynch and Citigroup did not respond to a Reuters request for comment.
KING COAL
Campaigners at Greenpeace and the Rainforest Action Network (RAN), among the groups pressuring banks, said the banks were responding to sustained campaigns against coal and Coal India.
Ben Collins, San Francisco-based campaigner for RAN, said the campaign was stepped up after Coal India failed to meet environmental commitments made during its last share issue in January, which raised $3.6 billion, India's largest equity deal.
"It has been a continuation of a campaign to highlight the financial, social and environmental risks surrounding coal," said Ashish Fernandes, a Greenpeace campaigner. "This is an indication Coal India hasn't really changed."
Coal fuels 60 percent of India's power production, but Coal India is a sprawling, inefficient behemoth, consistently missing production targets and frequently battling accusations over worker safety and environmental damage.
Coal India Chairman Sutirtha Bhattacharya did not respond to an email requesting comment.
Private equity-fuelled deals are on the up, and banks say state share sales tie up staff for months, leaving teams stretched and advisers out of pocket. The paltry fees also erode banks' pricing power in private sector deals, bankers say.
"When I'm getting the deals flow from the private side now why should I go and chase the government deals where I'm not going to make any money despite working on them for months," said the equity capital market head of a U.S.-based bank.
Reuters
Find latest and upcoming tech gadgets online on Tech2 Gadgets. Get technology news, gadgets reviews & ratings. Popular gadgets including laptop, tablet and mobile specifications, features, prices, comparison.
World
In Luxembourg, an official told AFP on condition of anonymity that one leg of Mike Pompeo's trip was canceled after foreign minister Jean Asselborn called Trump a "criminal" in comments to RTL radio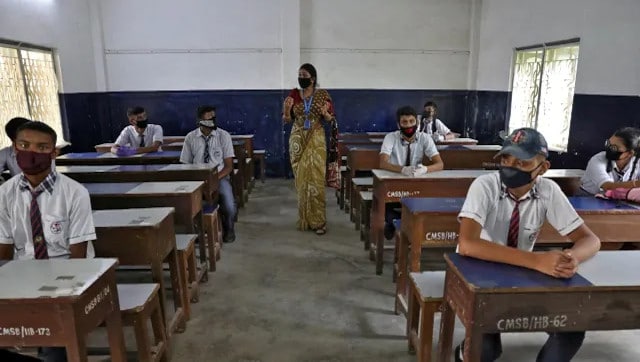 India
Records of children coming to school will be maintained and the same should not be used for attendance purposes as sending a child to school is completely optional for parents
Health
Kambo is catching on among the same crowd of coastal New Age elites — Burning Man psychonauts, Silicon Valley disrupters, plant-medicine proselytes — that rallied around ayahuasca, the hallucinogenic rainforest tea, a decade ago