As financial year end approaches, here's how to smartly save your tax by planning ahead
With the dust finally settled on the 'populist' budget announcement, investors can now devise strategies and discover avenues to prudently plan to save tax for the remainder of the current financial year and the next financial year as wel
The expectations from the new Budget for FY 2018-2019 towards reducing interest rates and incentivising investments were at an all-time high. With the dust finally settled on the 'populist' budget announcement, investors can now devise strategies and discover avenues to prudently plan to save tax for the remainder of the current financial year and the next financial year as well.
But before we delve into these, it is important to note the legacy issues that are still prevalent today. Unfortunately, it is a well-known fact that most individuals complete their tax-saving investments only in the last 2-3 months of the financial year, which adversely impacts their cash flow for that period. To begin with, a far better approach would be to invest from start of the financial year itself and effectively chart the way forward towards financial success.
Most people are aware of the basic instruments like PPF, PF, ELSS, insurance and the principal payment of housing loans – all of which fall under Section 80C from which an individual can effectively save up to Rs 1.5 lakh. In this article, we will try to highlight sections apart from 80C, which will help to cut down the income tax burden.
Deduction under Section 80CCD on NPS:
An additional tax benefit of Rs 50,000 over and above the benefit of Rs 1.5 lakh can be claimed as a deduction under Section 80CCD (the National Pension Scheme or NPS). This brings the total tax benefits that can be claimed for NPS under Section 80CCD (1) + Section 80CCD (1B) to Rs 2 lakh. Moreover, under Section 80CCD (2), an additional deduction is also allowed for employer's contribution to employee's pension account of up to 10 percent of the salary (Basic + DA) of the employee. There is no monetary ceiling on this deduction.
Tax on dividends from equity mutual funds
The Finance Minister has now introduced a tax on distributed income by equity-oriented mutual funds at the rate of 10 percent. Under this, the fund house will deduct a 10 percent dividend distribution tax and pay the investor. For example, if an individual received a dividend of Rs 1,000 per month from the mutual fund scheme, under the new scheme, he/she will now receive Rs 900 only.
Therefore, to save on tax, investors should look towards the growth plan of mutual funds in equity oriented schemes. If the investor is looking for regular income through dividends then, they can move to the growth option and opt for a systematic withdrawal plan (SWP). SWPs will provide the assurance of getting a fixed amount at a pre-determined time frequency. Also, growth options can be handy as long term capital gains up to Rs 1 lakh are tax free for investors.
Deduction under Section 80EE
Most individuals who have opted for a home loan are aware about the deduction of Rs 2 lakh available under Section 24B. However, an incremental deduction of Rs 50,000 is available for individuals buying their first home. A pre-requisite for this benefit is that the person who is availing the loan should not own any other residential property.
Deduction under Section 80E on education loan
The interest paid for the educational loan for a child, self or spouse can be availed under this section with no ceiling limit. However, it should be noted that under Section 80E, the income tax benefit on education loans can only be claimed on the interest part of the loan. The principal part does not qualify for any tax benefit. Also, the income tax deduction on education loans is only available for up to eight years or until the payment of interest in full, whichever is earlier. For example, if the loan is paid off within six years, the deduction can be claimed only till such period. Even if the repayment period is ten years, the tax benefits can only be claimed for eight years.
Section 80DD and 80DDB
Any individual incurring medical expenses and maintenance for dependents who are differently abled can avail deductions up to Rs 75,000. In case of certain conditions, this limit can even rise to Rs 1.25 lakh.
In case of treatment for certain diseases for self or any dependent, an individual can claim incremental deduction of Rs 40,000. In case the tax payer is above 60 years or 80 years, the deduction limit can rise up to Rs 60,000 or Rs 80,000 respectively.
Section 80G:
Donations to NGOs and charitable institutions can attract up to either 50 percent or 100 percent deduction, but the highest deduction allowed is capped at 10 percent of the donor's total income.
Given the above options, although the recent budget did dampen the mood due to non-increment of tax slabs and non-increment of amounts under Section 80C, one can certainly save a greater amount of tax, thereby decreasing the tax out-go.
The following example showcases the tax liability of a salaried individual aged 40, whose gross salary of Rs 15 lakh for the financial year 2018-19:
| | |
| --- | --- |
| Particulars | Post Budget (FY18-19) |
| Basic salary | 700,000 |
| Total salary income | 15,00,000 |
| Medical reimbursement | Nil |
| Transport allowance | Nil |
| Standard deduction | -40,000 |
| Gross total income | 14,60,000 |
| Section 80C | -150,000 |
| NPS under Section 80CCD(1B) | -50,000 |
| Medical premium (Self) | -25,000 |
| Medical premium (parents) | -30,000 |
| Contribution to NPS under sec 80CCD(2) (10% of Basic+DA) | -70,000 |
| Total taxable income | 11,35,000 |
| Education cess @3%/4% | -8,220 |
| Total taxable income including cess | 11,26,780 |
| Total tax payable | 150,534 |
| Difference between FY17-18 and FY18-19 | 38,341 |
| Total deductions availed excluding cess | -3,65,000 |
The current budget has proposed to introduce a standard deduction of Rs 40,000 for all salaried individuals in place of the existing exemption of transport allowance of Rs 19,200 per annum and medical reimbursement of Rs 15,000 per year.
Additional deductions have also been considered in cases wherein the individual has availed an additional deduction of Rs 50,000 via contribution to NPS under section 80CCD (2), which helps to reduce the tax outgo of the salaried individual.
This case showcased a total outflow of Rs 3,25,000 as investments (other than HRA and Interest on housing loan u/s 24(2) rebate) in various instruments to save tax. This is a significant amount which, instead of the usual bulk investments at the end of the year, can be planned through structured and systematic monthly investments of Rs 25,000 in liquid/short term instruments. This discipline of regular and planned investments will not only reduce the burden of arranging funds at one go but also ease the pressure on year end cash-flows.
(The writer is a National Head - Wealth distribution and Advisory Business, Tata Capital)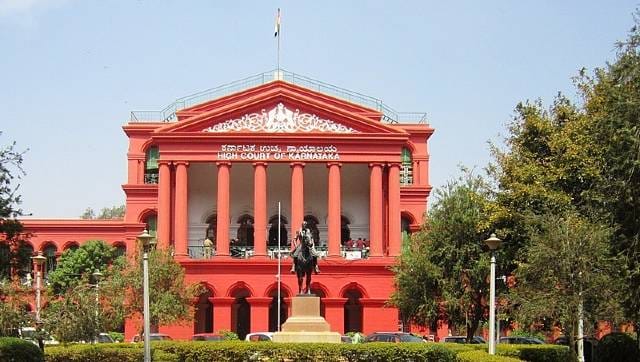 India
The HC single judge bench of Justice H P Sandesh heard an appeal filed by an insurance company challenging the award of compensation to one of the married daughters of a women who was killed in an accident. The court said that dependency does not only mean financial dependency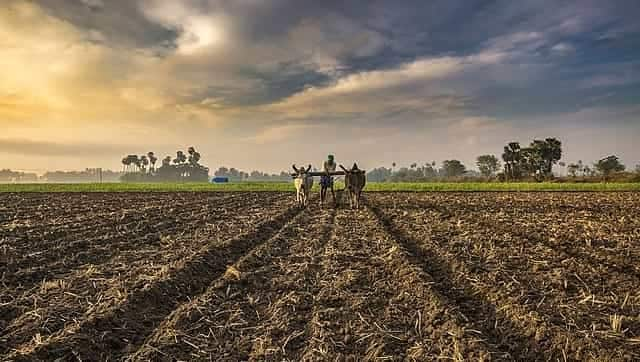 Business
While celebrating the transformation of agriculture, we must also evaluate each tech intervention through two lenses: scalability and sustainability
India
The nation's biggest life insurer with revenue of $97.26 billion was ranked 98th on the just released Fortune 500 list. Reliance Industries also climbed 51 spots to 104 in the 2022 list