As Air India's poor performance continues, govt should take up privatisation urgently
when the government itself has thrown up its hands on pumping in more money into the ailing Maharajah, disinvestment is the best bet as it may make the portly Maharajah more nimble footed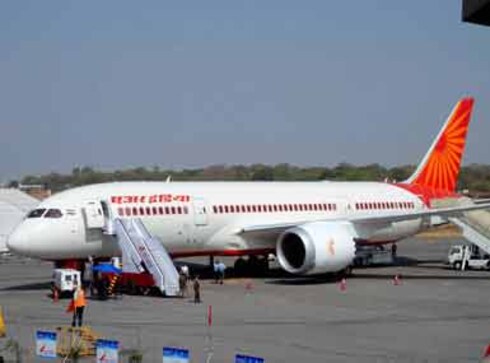 New Delhi: Air India can "survive" disinvestment and emerge stronger, says Chairman and MD Ashwani Lohani in an article published today. He has earlier this week also asked employees to be ready for 'corporate' culture as the government prepares to log out of this ailing airline. Air India has operated under bureaucratic inertia for decades and this impassioned appeal by perhaps the last career bureaucrat at its helm comes straight from the heart. No, no one can fault Lohani for counting out the extra services Air India has performed outside its commercial considerations like evacuations during natural calamities and operating Haj flights. Nor should there be any doubt that this airline is the true representative of Indian ethos. The only trouble with this sort of narrative, though, is that the airline lost track of commercial goalposts while serving its political masters for decades. As a result, it has been continuously piling up losses and has a burgeoning debt pile which has forced the government to consider a sell off after all.
Air India reported profits at the operational level in FY16 and FY17 but the numbers are insignificant compared to net loss. MoS Civil Aviation Jayant Sinha had said in Parliament earlier this week that Air India posted a provisional operating profit of Rs 300 crore in FY17, three times the number it claimed in the previous fiscal, as revenue increased to Rs 22,146 crore versus Rs 20,524.56 crore in FY16. Net loss was the lowest in four years at Rs 3,643 crore, 42 percent down from the figure in 2013-14 at Rs 6,279.6 crore. The total accumulated losses of Air India as per the audited accounts on 31 March 2016 were Rs 41,380.45 crore.
Lohani's emotional blog castigates Air India's critics and assures the readers that the airline will survive disinvestment, emerge even stronger. What he forgets to mention is this: without disinvestment, the airline may not survive at all. Ironically, Lohani has extolled Air India's virtues at a time when the airline's performance parameters continue to be the worst in the industry. Instead of "surviving" disinvestment, Air India will likely thrive under a private owner who will perhaps take commercial decisions instead of relying purely on emotion or on the sense of entitlement of its political masters!
As per data released by safety regulator DGCA, Air India topped the list of passenger complaints, had the worst on-time performance at top four airports and reported the lowest load factor (percentage of occupied seats) in June among all national airlines. Air India did not get 3 in 10 flights on time at these four airports with an OTP of 69.9 percent in June while market leader IndiGo got over 86 percent of its flights on time despite niggling engine issues grounding some of its fleet. Isn't it interesting to then see that IndiGo is the only airline which has gone public about its interest in buying the international operations of Air India?
Not just June, Air India's performance has been far from perfect for the entire first half of this calendar year. In each months between January and June 2017, Air India saw the lowest load factor among all national carriers – 81.4 percent in January, 79.8 percent in February, 74.6 percent in March, 78.7 percent in April and 80.1 percent in. It had the highest number of passenger complaints among all airlines between January and June and worst on-time performance at four of India's busiest airports in four out of these six months. Also, Air India recorded the maximum safety violations in the last three years, The Economic Times report said.
Under these circumstances, when the government itself has thrown up its hands on pumping in more money into the ailing Maharajah, disinvestment is the best bet as it may make the portly Maharajah more nimble footed. In his blog, the CMD also terms reactions to his recent decision to offload non-vegetarian meals from all domestic flights as furore "beyond understanding". Little does Lohani realise that when he speaks of Air India's phenomenal global reach and its vast network with pride, he must also cater to the global passenger profile instead of turning the domestic leg on Air India 'sanskari'. Anyway, turning to vegetarian food will save the airline a mere Rs 8-10 crore annually when all of its other costs remain near constant. One of the first decisions that will be overturned if a private player indeed gets to own Air India will most likely be the restoration of meal choices!
Air India is a white elephant turning in hundreds of crores in losses and the Rs 8-10 crore it hopes to save every year by not serving non-vegetarian food in economy class on domestic sectors can be compared to, well, a hand of bananas, Indian Express report said. Successful international airlines like Singapore and Qatar also lend their names to their respective national airlines but their global heft has not been earned by flying evacuation missions – they have thrived by always putting the customer first. Air India may still tug at the heart-strings of politicians and bureaucrats used to its patronage, but its funders, taxpayers like you and me, have long given up on either expecting comfort or efficiency from the airline. The best thing to come out of it now is probably the museum Lohani talks about to showcase Air India's art collection. The Maharaja, a relic of the past, must join that collection. A new, more efficient Air India will perhaps emerge only when the private sector is allowed to pilot its future.
India
DGCA chief Arun Kumar said the regulator has sought a report from IndiGo on the matter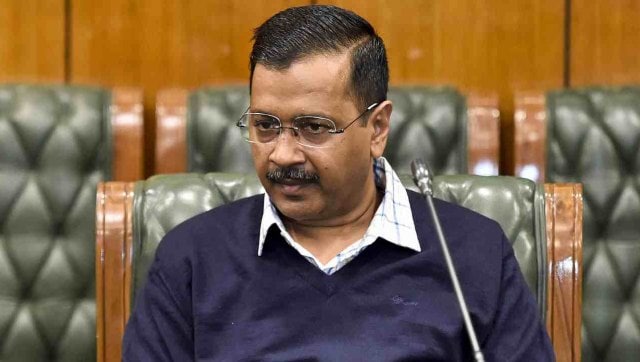 Opinion
The border state can't be allowed to go back to the eighties, and for this whatever is necessary, the Centre, in coordination with the Punjab government, should do
India
IndiGo airline received much flak after it denied boarding to a differently-abled child on a Hyderabad-bound flight at the Ranchi airport.