Arvind Subramanian's comment on demonetisation: Why do economists keep mum on critical issues till they retire?
There was hardly any instance, Subramanian criticised the demonetisation in such strong language at any point of time when he was the CEA.
Former chief economic advisor (CEA) Arvind Subramanian is a bad student of his own lessons on the subject of speaking the mind and constructive criticism.
In his new book, Of Counsel: The Challenges of the Modi-Jaitley Economy, published by Penguin, Subramanian says, "Demonetisation was a massive, draconian, monetary shock: In one fell swoop, 86 percent of the currency in circulation was withdrawn. The real GDP growth was affected by the demonetisation. Growth had been slowing even before, but after demonetisation, the slide accelerated." Subramanian was referring to the 8 November, 2016 scrapping of Rs 500, Rs 1000 notes.
Fair point. But the question here is: If Subramanian thought that demonetisation was such a "massive, draconian monetary shock", why did he keep mum when the plan was conceived and rolled out causing much pain to the informal sector, damaging small companies and killing rural demand? Why didn't Subramanian advise the government against the move while in office?
In other words, if the CEA, of the demonetisation period, thought the decision was this much damaging for an already slowing economy, shouldn't he have made his dissent public at that point? There was hardly any instance, Subramanian criticised the demonetisation in such a strong language at any point of time when he was the CEA. But, of course, delivering speeches and practicing what you preach are two different things.
But interestingly, Subramanian was among the few serving government officials at one point who preached hard about the need for officials speaking their mind on crucial matters. Let's revisit one of the previous speeches made by Subramanian to understand his thoughts better. The former CEA was delivering the VKRV Rao lecture in Bengaluru in May last year. The following is the gist of what he had said.
Subramanian said that there was a problem when officials serving at critical positions in the government did not speak their mind on important issues and chose to be on the 'right side of power'.
"My claim is that experts often hold back their objective assessment. Instead, they censor themselves, and in public fora are insufficiently critical and independent of officialdom — whether the officials are in Mumbai or Delhi," Subramanian said, adding to the extent they offer criticism, it is watered down to the point of being unidentifiable as criticism.
That was not all. Subramanian further said in the speech, "So, before policy decisions are taken, the experts tend to express the views they think officials are likely to take. After policy actions, they try hard to endorse the decisions already taken. As a result, we in the government do not really benefit from their wisdom."
The points made were interesting, no doubt. In a well-functioning democracy, it is critical for technocrats holding important positions in the government and other important institutions to speak their mind and criticise when required so that those opinions can help avoid progress of bad policy decisions. The ongoing stand-off between the government and the RBI top brass is an example. But, such dissents or criticism can prove to be more useful for the economy if top technocrats speak at the right time — when they are in service, not after retirement.
It is striking that one of the top economists in the Modi government didn't express his dissent on the note ban. The economy paid a big price for it. Cash-intensive industries, small and medium enterprises (SMEs) and micro, small and medium enterprises (MSMEs) suffered the most as result.
When cash significantly disappeared from the system for a good three to four months, supply chains took a major hit and labour force was cut down in many small firms. Things began improving when cash returned to the system, but many failed to survive. Reports emerged of several micro-units shutting shops which inevitably meant job losses and, in turn, demand slowdown.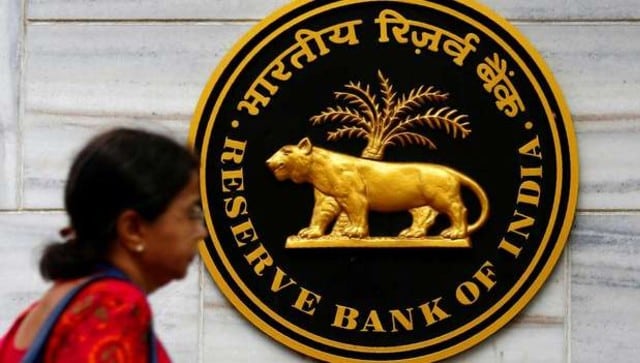 Business
"In August, we believe that India passed a turning point which consolidates and thrives come September," said the article authored by a team lead by RBI Deputy Governor Michael Debabrata Patra.
India
People should bear in mind that 10 September will be considered a bank holiday in nine major cities on account of Ganesh Chaturthi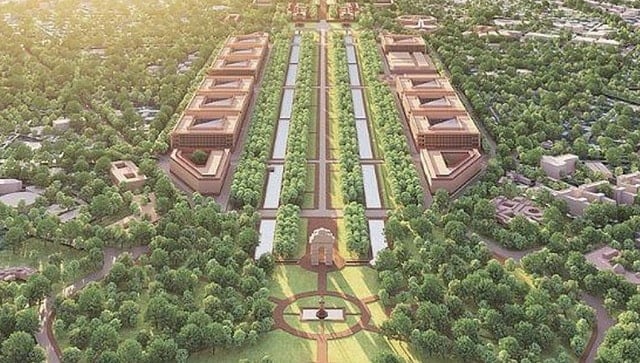 India
In this day and age where even private homes undergo renovation regularly, the Indian State continues to operate out of 90-year-old repurposed colonial homes retained after independence