Arvind Subramanian speaks about huge market rally, says stock prices need to be backed by economic growth
Over the past two fiscal years, the Indian stock market has soared, outperforming many other major markets.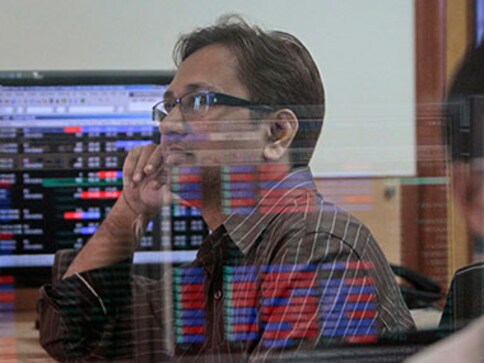 New Delhi: Elevated stock prices are a matter of concern and could correct sharply if they are not backed by growth, requiring "heightened vigilance", Chief Economic Adviser Arvind Subramanian said on Tuesday. The growth is expected to decelerate to 6.75 percent in the current fiscal, from 7.1 percent in 2016-17, he said. Subramanian also said there has been convergence in price-earnings ratio of the Indian and the US stock markets in the last couple of years although the two economies have followed different paths. Sustaining these valuations will require future growth in the economy and earnings in line with current expectations, and require the portfolio re-allocation to be semi-permanent, he said.
Otherwise, the possibility of a correction in them cannot be ruled out, he added. The BSE benchmark, Sensex, had zoomed 233 points to end at yet another record high on Monday after the Economic Survey said that India will re-establish itself as the world's fastest growing major economy with GDP expanding by 7-7.5 percent in 2018-19. In the afternoon trade on Tuesday, however, the Sensex was down nearly 200 points. The Survey has also cautioned that against the emerging macroeconomic concerns, policy vigilance will be necessary in the coming year, especially if high international oil prices persist or elevated stock prices correct sharply, provoking a "sudden stall" in capital flows.
Over the last two fiscal years, the Indian stock market has soared, outperforming many other major markets. Since end-December 2015, the S&P index has surged 45 percent, while the Sensex has surged 46 percent in rupee terms, and 52 percent in dollar terms. "This has led to a convergence in the price-earnings ratios of the Indian stock market to that of the US at a lofty level of about 26. Yet over this period the Indian and US economies have been following different paths. So, what explains the sudden convergence in stock markets?," Subramanaian said in an interview with PTI.
India's stock market boom is different from the US, he said, adding that better profit expectations, large portfolio allocation for equities -- away from gold as well as real estate, and higher interest rates warrant heightened vigilance. "This is classic about all asset prices for the last 200 years. You have seen this pattern that asset prices rise and whenever it rises more than anything you have seen in recent history you have to think (it will correct)...it's nothing to do particularly knowing about my knowing inside fact," he said.
"This pattern happens again and again and again in history. It's just based on that. I think what is interesting about this is that Indian experience this year is very different," Subramanian said. It is different in three respect, he said. "It happened when growth was decelerating, it happened when our interest rate was very high while advanced country was very low, and third it happened because there was a big portfolio shift away from gold which has not happened elsewhere. Does that make current prices more sustainable or less sustainable that's question you have to answer."
Business
Prime Minister Narendra Modi is personally driving a wave of changes that promises to modernise and open up the country's economy
World
In a virtual address at the opening ceremony of the BRICS Business Forum, the prime minister said there are investment opportunities to the tune of USD 1.5 trillion under the country's National Infrastructure Pipeline
Business
He died mid-sleep at his south Mumbai residence on the intervening night of Monday and Tuesday, the officials said