Arun Shourie's critique is simple: Modi does not need a Palaniappan Jaitley as FM
Arun Shourie has offered what Modi should consider a devastating critique of his government's drift by someone who is not an ill-wisher. Modi should see this as a timely reminder that he was elected PM to change India, not tinker with it at the fringes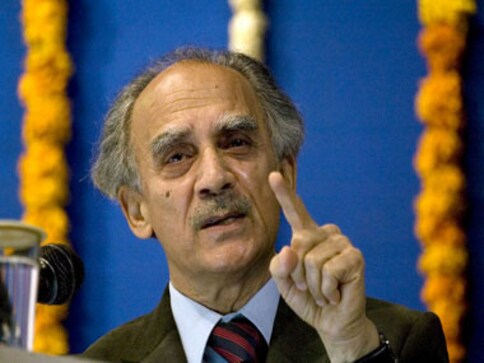 The sharp critique of the NDA government's achievements (or, rather, non-achievements) in a Headlines Today interview of Arun Shourie, probably the most competent minister in the Vajpayee government, is something that Narendra Modi can ill afford to ignore. Even though Shourie has been a bit too uncharitable in his assessment of the government's performance - perhaps some of his bitterness stems from his inexplicable exclusion from the Modi cabinet when most observers thought he was a shoo-in - the broad thrust of his criticism is right.
The NDA government has some – and not inconsiderable - achievements to its credit. Among them: the passage of the insurance, coal and minerals bills, the small factories bill that will end inspector raj for small units, the successful holding of the coal and spectrum auctions, the NJAC bill, the rollout of the Jan Dhan Yojana, the decontrol of diesel pricing, and building further on the UPA's Aadhaar-based and direct cash transfers scheme. The PM's own contributions to foreign policy and efforts to highlight cleanliness through Swachch Bharat are surely commendable.
However, the perception that the NDA government has under-delivered will persist, not just because its achievements are nowhere close to the sky-high expectations from it, but also because it is performing well below its true potential even given the constraints. If the economy is slow to turn around, and reform efforts are struggling to surmount opposition roadblocks, it is because the Modi government has hamstrung itself needlessly by alienating friends, old allies and potential new allies. The NDA can today write an authoritative book on How to Lose Friends and Put Off People. Even outside areas that need legislation, the Modi government has been simply too timid in deregulation and administrative reform - two areas that don't require parliamentary numbers and are perfectly amenable to Modi's decisive actions.
Arun Shourie's core criticisms of the Modi government are the following: that it is directionless, that it is too centralised at the PMO, that the power the troika of Modi, Arun Jaitley and Amit Shah has simply alienated people inside and outside the party, and that the fears of minorities are not being addressed. His most scathing indictment was of Arun Jaitley, who has simply not justified Modi's decision to place him in the all-too-crucial finance ministry.
Arun Jaitley is, in fact, the key explanation for the Modi government's failure to break free from Pranab Mukherjee's and P Chidambaram's disastrous policies. For a man who was brought in to reverse the economic follies of the UPA, Jaitley has instead chosen to make NDA a pale copy of UPA. His first budget was a flop, being a cut-and-paste job from his predecessor's proposals; the second one was much better, focused and reformist, but he cannot deliver on it without more luck and sharper execution abilities than he has displayed so far. His met his fiscal deficit targets using the same growth-destroying methods of Mukherjee and Chidambaram – which was to cut down on plan and capital spending. One does not need extraordinary ability to shoot oneself in the foot, but Jaitley did just that.
Jaitley's strengths are articulation, a good understanding of the art of political repartee, and a sound legal mind, as befits a lawyer. But his inadequacies are blighting the possibility of success. He does not seem to have an eye for detail, as a result of which his babus are leading him by the nose (consider the disastrous Rs 40,000 crore MAT demand on foreign investors and the complicated ITR form dished out by his taxman that would have taken tax terrorism to every home). His stringent black money bill will, if passed, make corruption worse, as mistrust rises to new levels in tax administration.
Jaitley's political judgment can also be questioned. Not only did he misjudge his own chances of being elected MP by deciding to fight from Amritsar (where he lost, when he could have easily won from Delhi, his home base), he also led his party to defeat (along with Amit Shah) in the Delhi assembly polls. Worse, he completely misjudged the political opposition to the land acquisition law by provoking a counter-consolidation through the second-time issue of the ordinance. Bills are not passed by riding roughshod over opposition sentiment, but by smartly finessing their ability to do damage.
For a man who Modi trusts, Jaitley has been particularly ineffective in getting his boss to change him mind on critical things like bank privatisation. He has also been unable to get nationalised banks to perform - both by capitalising them and by giving them clear managerial autonomy. His bankers did a great job of rolling out Modi's Jan Dhan Yojana to almost every household, but this trophy achievement will be little more than a framed drawing room certificate if his banks are unable to get the newly-acquired account-holders to transact regularly. This can't be done without strengthening nationalised banks' ability to move to the next stage of Jan Dhan, which is about educating the poor on the use of banking facilities cost-effectively. Also, Jaitley has failed to realise that without recapitalising banks he cannot really revive the investment cycle. Instead, he expects poorly performing banks to raise capital in a rapidly falling stock market.
Jaitley's real problem is that he is a Delhi insider and hence less suitable to lead a revolutionary change in economic thinking under the Modi government. He would have been very good in I&B, Defence or External Affairs or Law, even education, but is probably the wrong man for the crucial finance ministry.
Modi does not need a Palaniappan Jaitley in the finance ministry. To be sure, shifting Jaitley now would be a political blunder, but Modi clearly needs to give him three effective junior ministers who are all about execution and delivery. That would be more effective than trying to shift Jaitley now.
Shourie's criticism of Amit Shah is equally valid – though, again, a bit too uncharitable. Shah delivered big for Modi in Uttar Pradesh, but as party president his role has to go beyond being Modi's sidekick. He has to build the party both at the grassroots and at the level of practical, everyday politics. Without the latter he can't really help his boss govern effectively.
It would be unfair to critique Shah without praising him for his obvious strengths and successes. He seems to have a strong sense of the nitty-gritty in managing elections, and has also used Modi's popularity to take his party's membership to more than 10 crore. Even if half the numbers are doubtful, the achievement is huge.

But these 10 crore plus members did not translate to anything tangible in any election – including the latest West Bengal local-body elections, where the BJP just about retained its 15 percent popular vote without gaining power anywhere. Mamata Banerjee walked all over Shah in Kolkata. Shah must ask himself: how is his membership drive going to help the BJP win elections? How do numbers matter if they only get him into the Guinness Book and not into legislatures?
Shah's handling of allies has also been poor, if not disastrous. He has alienated the Shiv Sena by humiliating it after the BJP emerged as the biggest party in Maharashtra in the October assembly elections. He may be doing the same in Punjab, where the Akali Dal is trying to distance itself from the BJP. The party is losing allies in Tamil Nadu, which may not matter, but even parties who were not anti-Modi (BJD and AIADMK) are now playing hard-to-get. Only N Chandrababu Naidu and Ram Vilas Paswan remain strongly in the NDA camp, but they too cannot be taken for granted.
The question to raise is simple: Shah may be a great election manager, but is he a great party president? His real job should be chief election manager who can be given extensive powers – as was the case when he won UP – but his current job profile needs him to grow out of his mentor's shadow and develop his own leadership skills. Maybe, just maybe, it is the Peter Principle at work: he may have been promoted to a level of his incompetence.
Which brings us to Modi himself. Is he making more mistakes than needed? Is he aware of his own shortcomings, and choosing the right people to cover for them? For more on this, read here.
Find latest and upcoming tech gadgets online on Tech2 Gadgets. Get technology news, gadgets reviews & ratings. Popular gadgets including laptop, tablet and mobile specifications, features, prices, comparison.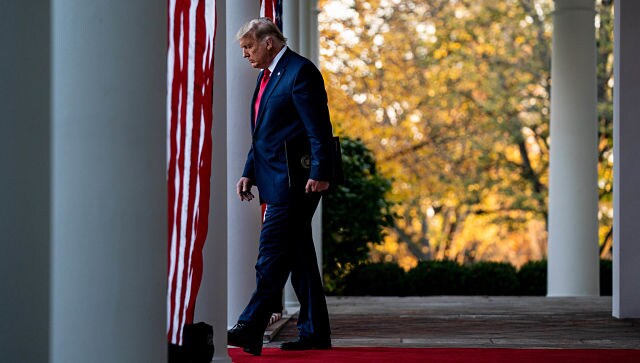 World
Many observers of Trump family history have reflected on the influence of the patriarch, developer Fred Trump, who had his own version of the binary taxonomy of humanity: The strong and the weak
India
For the best part of the century, Kashmir's politics has been shaped by opportunistic compromises, half-measures—and, when these failed, ruthless coercion
World
Given the dynamics at play, India is reduced to a mute spectator as are the other neighbouring countries like Iran, Tajikistan and Uzbekistan who have their own sovereign, sectarian, ethnic and strategic interests at stake, with the evolving narrative