Arun Jaitley's Union Budget 2018 is high on rhetoric, low on meeting expectations and incremental in nature
Jaitley chose to ignore uncomfortable economic facts which even his government's Economic Survey acknowledged, but, reiterated those facts which support his rhetoric.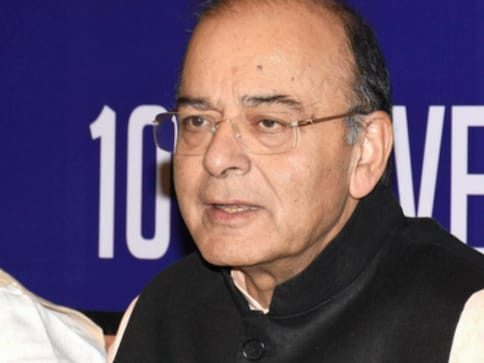 Contrary to wide expectations, the Union Budget 2018-2019 is high on rhetoric and low on meeting the expectations. The Budget is incremental in nature. Selective recourse to facts and allocations not truly reflecting the claims characterise the Budget estimates.
Here are a few highlights from the Budget speech:
1) Arun Jaitley began his Budget speech with the current assessment of the state of the economy. But, surprisingly, the finance minister seems to be either suffering from selective exposure or selective amnesia. He chose to ignore uncomfortable economic facts which even his government's Economic Survey acknowledged, but, reiterated those facts which support his rhetoric.
Referring to demonetisation, the finance minister in his Budget speech said, "The demonetisation of high value currency has reduced the quantum of cash currency and circulation in India. It has increased the taxation base and spurred greater digitisation of the economy". Arun Jaitley surprisingly ignores the word 'black money' which was declared as the main reason for initiating such a far-reaching measure. Does this not reflect how the government is shifting its goal posts on note ban. The finance minister at least in his Budget speech should have told the nation how much black money was unearthed and who were caught.
2) Referring to growth, the finance minister said, "GDP growth at 6.3 percent in the second quarter signaled turnaround of the economy". But, the aggregate numbers do not speak the truth. Look at the disaggregated numbers. Agriculture remains in a slump, that too in a 'normal' monsoon year.
The Gross value addition (GVA) growth in the sector, which includes forestry and fishing, slowed to 1.7 percent, from 2.3 percent in the first quarter, and was considerably weaker than the 4.1 percent pace posted in the year-earlier period. GVA is a much better indicator of level of economic activity in any sector. No turnaround is possible in Indian economy without agrarian revival.
3) The finance minister further said, "Our exports are expected to grow at 15 percent in 2017-18". But, the finance minister chooses to miss the fact that imports are surging.
Despite exports rebounding in this fiscal reversing the prevailing trend in the recent past, due to higher expected increase in imports, net exports of goods and services are slated to decline in 2017-18 as stated in the Economic Survey only. But, why did Jaitley miss this point. Such selective quoting of facts may serve the purpose of political propaganda but shall not deliver good economics.
4) The finance minister referred to the improvement in global index on Ease of Doing Business, but Jaitley failed to acknowledge the low levels of ranking in hunger and other indices that reflect the living standards of the people in much more significant manner. This should have been done as the Budget speech itself calls for Ease of Living.
5) The finance minister further added, "agriculture production in our country is at a record level. During the year 2016-17 we achieved a record food grain production of around 275 million tonnes and around 300 million tonnes of fruits and vegetables". But, the food grain output in this kharif season contracted by 2.8 percent, compared with a 10.7 percent expansion in the year-earlier period.
Arun Jaitley yet again talks of doubling the incomes of farmers. If this to happen, agriculture should grow at over 12 percent per year for next five years. Now, the agricultural growth rate is pegged at 2.1 percent in 2017-18 by the Economic Survey.
6) The finance minister further claimed that the government has declared Minimum Support Price (MSP) for the majority of rabi crops at least at one and a half times the cost involved. The finance minister said, "Now, we have decided to implement this as a principle for the rest of crops. I am pleased to announce that as per pre-determined principle, government has decided to keep MSP for the all unannounced crops of kharif at least at one and half times of their production cost". But, what is the reality?
The All India Kisan Sangharsh Coordination Committee (AIKSCC), an umbrella forum of over 180 farmers' organisations, has calculated that for the top seven crops in the kharif season this year, farmers got prices that were less than PM Modi's promise by a whopping Rs 2 lakh crore. The seven crops studied were paddy, maize, soybean, cotton, bajra, groundnut and urad. Ask any farmer, he or she will tell you that the MSP does not even meet the cost of production, forget about 50 percent in addition to it.
The finance minister spoke about a suitable mechanism to implement BJP's promise that farmers should realise at least 50 percent more than the cost of their produce. But he failed to make any allocation for this purpose of market intervention or setting up a price stabilisation fund.
7) The government wanted to ensure health and wellness of the people through 1.5 lakh health centres to bring health care system closer to the homes of people. These centres will provide comprehensive healthcare, including for non-communicable diseases and maternal and child health services, free essential drugs and diagnostic services. But, the finance minister has committed only Rs 1,200 crore in this Budget for this flagship programme. This works out to Rs 80,000 per centre per year. This is a classic illustration of how the allocations do not match the stated objectives of the schemes.
8) The Union Budget 2018 has unveiled a universal health insurance coverage scheme with zero allocations at least in the Budget speech. The Budget has launched a flagship National Health Protection Scheme to cover over 10 crore poor and vulnerable families (approximately 50 crore beneficiaries) providing coverage up to 5 lakh rupees per family per year for secondary and tertiary care hospitalisation. This is certainly aspirational. But, why did the FM fail to mention any allocation for the scheme in the Budget speech. The FM has only said that adequate funds will be provided.
9) Notwithstanding some tinkering, the present Budget has not made any further change in the structure of the income tax rates for individuals. This comes as a great disappointment for the salaried middle class who expected relief at least in the election eve Budget. The Budget has given further concession to the corporates by providing additional relief in corporate tax, but, fails to address the expectations of salaried classes who are the honest tax payers at least by default.
Tax concession to this class of citizens would actually be ploughed back into the economy as consumption expenditure yielding indirect taxes to government to some extent. In fact, the additional one percent cess will actually prove to be higher taxation for this class of people too.
10) The finance minister proposed an earmarked allocation of Rs 56,619 crore for SCs in BE 2018-19 as against Rs 52,000 crore in last year's Budget. But, Jaitley chose to mention the allocations for 2016-17 also in this year's Budget speech to divert the attention from no or negligible increase this year as compared to last year. This is nothing but fiscal jugglery. The government failed to implement Narendra Jadhav Committee recommendation as it should be 4.5 percent allocation for SC welfare in total Budget. But in this Budget it is only 3.8 percent.
Click here for full coverage of Union Budget 2018
The author is a former MLC of Telangana and editor of The Hans India
Subscribe to Moneycontrol Pro at ₹499 for the first year. Use code PRO499. Limited period offer. *T&C apply
Sports
Over the years, India has seen numerous such examples of stadiums being named or renamed after political leaders.
India
The government will release the GDP numbers for the October-December quarter of the current fiscal on Friday