Arun Jaitley says Indian economy has entered into consolidation phase after series of 'structural reforms'
Arun Jaitley said that economy has entered into a phase of consolidation after a series of 'structural reforms' which were initiated in the past two years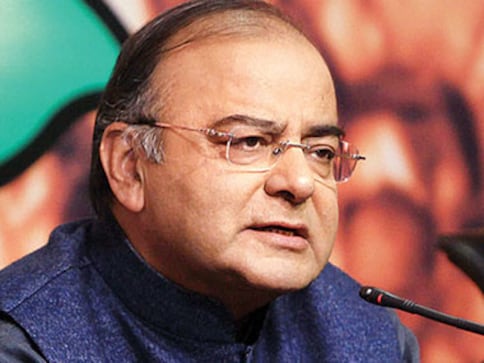 New Delhi: Finance minister Arun Jaitley said on Saturday that the economy has entered into a phase of consolidation after a series of "structural reforms" which were initiated in the past two years.
"... Having gone through a series of very major structural reforms in the past two years, this now also is a phase for consolidation as far as the economy is concerned," Jaitley said at an event in New Delhi.
According to Jaitley, this phase of "consolidation" will be led by the Micro, Small & Medium Enterprises (MSME) sector.
Speaking on the launch of "CriSidEx" which is India's first sentiment index for the MSEs developed jointly by Crisil and Sidbi, Jaitley said: "The health of this sector (MSME) is extremely vital to the economy and we are increasingly seeing that with a number of steps taken an increased integration of the sector into the formal economy itself..."
"... This is one sector, where people not only exhibit their entrepreneurial skills, become part of large value chains, but they also become job creators in the process and that's the reason why a bulk of the jobs in manufacturing, trading have been credited in this particular sector."
CriSidEx is based on a diffusion index of eight parameters, and measures MSE business sentiment on a scale of "0 (extremely negative) to 200 (extremely positive)".
also read
Opinion
An uncertain monsoon, high inflation until February, but a confident growth potential call on the regulator to wait at least until August, keeping the repo rate unchanged in June
Explainers
The Rs 2000 note will remain legal tender but citizens have been asked to deposit or exchange these notes by 30 September. Analysts say this time the move is expected to be less disruptive as a lower value of notes is being withdrawn over a longer period of time
Opinion
Without a shred of doubt, Narendra Modi is perhaps the first prime minister to manifest globally the conception of India's Amrit Kaal