Arun Jaitley rules out help for farm loan waivers to states; Yogi Adityanath, Devendra Fadnavis in a spot
How will the debt strapped state governments be able to keep their promise?
Putting state governments that promised loan waivers for farmers in difficulty, Finance Minister Arun Jaitley on Thursday ruled out such waivers by the Centre insisting states can utilise their own resources in this regard.
He clarified that the Centre will not adopt a selective approach by helping one state and not the others. The move is likely to put even BJP governments, including Devendra Fadnavis administration in Maharashtra and the newly elected one under Yogi Adityanath in Uttar Pradesh, in a spot.
"This issue (loan waiver) has cropped up in several states. The Centre has its policies for agriculture sector under which we provide interest subvention and other support. We will continue to give all that.
"If a state has its own resources and want to go ahead in that direction, it will have to find its resources. The situation where the Centre will help one state and not the others will not arise," Jaitley said in the Rajya Sabha.
However, agriculture Minister Radha Mohan Singh had said the BJP government in Uttar Pradesh will waive off loans of small and marginal farmers as has been promised in the party's state election manifesto in the recent assembly polls.
The Congress had demanded that the government announce a loan waiver for farmers across the country as was done by the UPA in 2006 and not just for Uttar Pradesh where the BJP has returned to power with a major mandate. The clarification from Jaitley came in this context.
There has been demand for loan waivers from states such as Rajasthan and Punjab too.
Punjab Chief Minister Amarinder Singh on Wednesday met Prime Minister Narendra Modi and made a strong pitch for a one-time loan waiver for the debt-ridden farmers of the state.
Singh met Modi in his Parliament complex office, first time after becoming the Chief Minister.
"I mentioned the debt waiver issue to the PM. It was an extension of the demand we made earlier when we had gone to meet the PM as part of a Congress delegation led by party vice president Rahul Gandhi.
"I said the debt loan waiver should be extended to Punjab farmers along the lines of Uttar Pradesh," he told reporters after meeting the Prime Minister here.
Singh expressed concern over the recent spate of farmers' suicide in Punjab and requested the PM to announce a special package to pull out them out of the debt-trap.
He said the mounting farm debt is making agriculture increasingly unsustainable, endangering not only the food security of the nation but also the social fabric of the sensitive border state.
In a letter to Modi, the chief minister had said the total farm debt in Punjab was over Rs 80,000 crore including crop loans in cooperative sector of about Rs 12,500 crore.
Meanwhile in Maharashtra, Opposition parties and BJP ally Shiv Sena have beeen protesting in the state assembly seeking farm loan waiver after a rise in farmer suicides. The Budget session that started on 6 March has seen ruckus from the protesting political parties, with hardly two days seeing any business being conducted.
Speaking to Firstpost earlier, former chief minister Prithviraj Chavan had pointed out that Fadnavis had earlier said that the BJP will not be giving any loan waivers and would rather explore alternative solutions to reduce farmer suicides.
"If Prime Minister Narendra Modi has given assurances to farmers in Uttar Pradesh for loan waiver, then why not in Maharashtra? This exposes the double standard of BJP and Fadnavis," he said. "Earlier in the UPA regime, Manmohan Singh had approved Rs 72,000 crore across the country as farmer aid," he added.
Fadnavis, meanwhile, told Firstpost that the total amount required for such a waiver will be Rs 30,500 crore. However, the state government with the central assistance has already spent 31,800 crore to help farmers in various ways.
"The state doesn't have enough resources to waive off such a huge amount," he had said. The state has a debt burden of Rs 2 lakh crore. He also said his government has made presentation in front of the finance minister and agriculture minister at the Centre seeking help.
However, with Jaitley now ruling out any financial assistance for state governments, it remains to be seen how these governments are going to handle the situation.
With inputs from Sanjay Sawant and PTI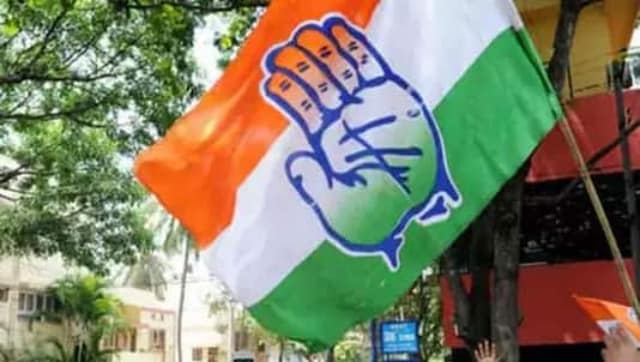 Politics
This development comes as several legislators and ministers close to Navjot Singh Sidhu have been seeking a meeting of the legislature party
India
Dev has been a MP in the Lok Sabha from the Silchar seat in Assam but lost the elections in 2019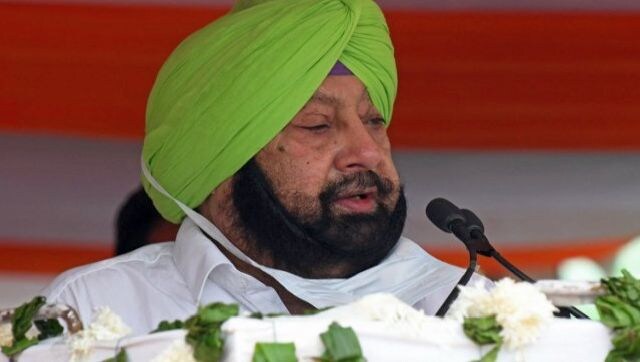 India
He further said the Congress is free to 'appoint whoever they trust', adding that he would 'exercise his options when the time comes'