Jaitley allays fears post demonetisation, GST: Govt hopes to spur PSBs with more funding despite high NPAs
Jaitley also exuded confidence that the nations Gross Domestic Product (GDP) is poised to increase after the immediate aftershocks of the economic reforms have subsided
Seeking to allay fears on the state of the economy post the implementation of Goods and Services Tax (GST) and demonetisation, Finance minister Arun Jaitley said on Tuesday that the Indian economy is on a strong wicket with sound macroeconomic fundamentals.
Addressing a press briefing to detail the state of the economy, Jaitley said that India has been the fastest growing major economy for the last three years and the attempt is to maintain high growth rate in coming years. He also said that the government maintained focus on dealing with challenges and the economy was overall in a good shape despite the short-term impact of bold moves such as GST and demonetisation. Jaitley also exuded confidence that the nations Gross Domestic Product (GDP) is poised to increase after the immediate aftershocks of the economic reforms have subsided. The finance minister claimed that the government has managed to keep the inflation rate in check, despite all odds.
Finance ministry officials listed out key macroeconomic numbers that show healthy fundamentals -- low inflation, fiscal deficit and high foreign exchange reserves.
'Consistent inflation control'
In a presentation made at the briefing, economic affairs secretary SC Garg said inflation has consistently come down since 2014 and will not cross 4 percent this fiscal.
"Inflation declined from nearly double digits in 2012-13 and 2013-14 to an average of less than 5 percent since then. Between July 2016 and July 2017, the inflation rate was close to 2 percent. Inflation based on CPI is currently within the target of 4 percent and is expected to be close to 3.5 percent for the financial year 2017-18. Inflation is currently well within the target of four percent. However, the RBI has projecting it to increase to 4.2-4.6 percent in the second half of the current financial year, a little higher than 4 percent target, but within the range of 4+/-2 percent," a PIB press release said.
Detailing macroeconomic fundamentals, he said that current account deficit will be less than 2 percent this year and foreign exchange reserves have crossed $400 billion.
'Fiscal deficit in check, GDP poised to grow'
On fiscal deficit, he said the government is committed to sticking to the target of 3.2 percent of GDP for the current fiscal but a review would be done in December.
Stating that the GDP growth slowdown has bottomed out and the economy is turning around, he said the International Monetary Fund (IMF) had recently projected that the country would achieve an 8 percent growth rate soon.
Garg further said that the government is confident of surpassing the disinvestment target of Rs 72,500 crore for this fiscal.
Finance secretary Ashok Lavasa said that total government expenditure so far this fiscal has been Rs 11.47 lakh crore out of Rs 21.46 lakh crore budgeted for this financial year.
Out of capital expenditure target of Rs 3.09 lakh crore, Rs 1.46 lakh crore has already been spent. Central public sector units have spent an additional Rs 1.37 lakh crore out of their target of Rs 3.85 lakh crore.
'Rise in NPAs because of greater transparency'
The government acknowledged that the banking sector non-performing assets (NPAs) rose from Rs 2.75 lakh crore in March 2015 to Rs 7.33 lakh crore as on June 2017. Of that Rs 1.75 lakh crore relates to just 12 cases which have been referred to NCLT.
The finance minister, however, argued that the steep rise in the NPAs was an accumulated affair. He said that the state-run banks had been lending indiscriminately between 2008 and 2013. Jaitley claimed that the NPAs were swept under the carpet for a long time, and it was only after 2015 that greater transparency was ensured. He also added that post demonetisation, the banks were flush with cash and had an adequate lending capacity.
"Asset Quality Review (AQR) carried out in 2015 for clean and fully provisioned bank balance-sheets revealed high incidence of NPAs. Expected losses on stressed loans, not provided for earlier under flexibility given to restructured loans, were reclassified as NPAs and provided for. PSBs initiated cleaning up by recognising NPAs and provided for expected losses," the PIB press release said.  
Big bonanza for public sector banks
Stressing on the fact that "strong banks are the need of the hour," finance ministry on Tuesday decided to infuse about Rs 2.11 lakh crore into the capital-starved public sector banks. Of this amount, a sum of Rs 1.35 lakh crore will be raised through recapitalisation bonds, financial services secretary Rajiv Kumar said.
Another Rs 76,000 crore would be available from budgetary support and raised through market borrowings, he added, while the balance will be raised by banks from the market while diluting government equity (estimated potential Rs 58,000 crore). The move was taken in the view to support credit growth and job creation.
So far, the government has infused a capital of Rs 51,858 crore in the state-run banks. PSBs, under stress due to AQR and NPA recognition, have so far been able to raise Rs. 21,261 crore from the market, according to PIB. 
The finance minister also added, that apart from recapitalisation, the government also undertook several legislative changes to facilitate recovery and resolution of stressed assets so that the health of national banks could be improved.
The government expects that the unprecedented recapitalisation would have a noticeable impact in the near-term, contributing to accelerated economic activity, employment and growth of the economy.
Boost to infrastructure with focus on coastal regions, North East, Naxalite belt, and border areas
Jaitley said that the government was focused on increasing public spending on infrastructure in order to boost employment and provide renewed impetus to economic growth. The government has also debottlenecked the roads sector as it announced that new roads will be constructed under the Bharatmala programme, with a special focus on North East India, red corridor, India's border with China and Pakistan, and coastal regions.
"34,800 kilometres of roads will be constructed under the Bharatmala programme with an investment of Rs 5,35,000 crore to be invested," Lavasa said. Under the scheme, around 2000 kilometres each of border roads and coastal roads will be built, while the government will remain focused to increase connectivity in the northeastern parts of India. The road construction under the Bharatmala project has been proposed for completion in five years time.
Detailing the funding for the project, Lavasa said that Rs 2.09 lakh crore will be raised as debt from the market, Rs 1.06 lakh crore of private investments would be mobilised through PPP and Rs 2.19 lakh crore is to be provided out of accruals to the Central Road Fund (CRF), ToT Monetisation proceeds and toll collections of NHAI.
In addition to 34,800 kilometres under Bharatmala, balance works of 48,877 kilometres of works under other current schemes will be implemented in parallel by NHAI/MoRTH with an outlay of Rs 1.57 lakh crore. This will be financed by providing Rs 0.97 lakh crore from CRF and Rs 0.59 lakh crore as gross budgetary support.
This brings the total scope of road building programmes at around Rs 7 lakh crore with a target to construct 83,677 kilometres of roads in the next five years.
On BJP government's critics
Jaitley's press conference, primarily about the health of the economy, did not end without a political twist.
When a reporter asked Jaitley to respond to Congress vice-president Rahul Gandhi's 'Gabbar Singh Tax' jibe on GST, Jaitley hit back saying those "habituated" to scams would object to legitimate tax.
"Congress GST = Genuine Simple Tax. Modiji's GST = Gabbar Singh Tax = Ye kamai mujhe de do (Give me these earnings)," Gandhi had mocked in a tweet.
He also took potshots at opposition parties' decision to observing November 8 as a 'Black Day', saying the move displays their faith in the cash economy.
"They can definitely do it. Their faith in the cash economy will be on display with such celebration... Government is very clear that there should be less cash economy (but) opposition feels that cash economy should be bigger," Jaitley said.
With inputs from agencies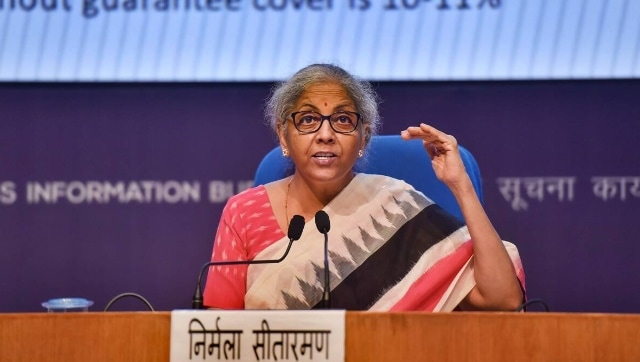 Politics
The bad bank or NARCL will pay up to 15 percent of the agreed value for the loans in cash and the remaining 85 percent would be government-guaranteed security receipts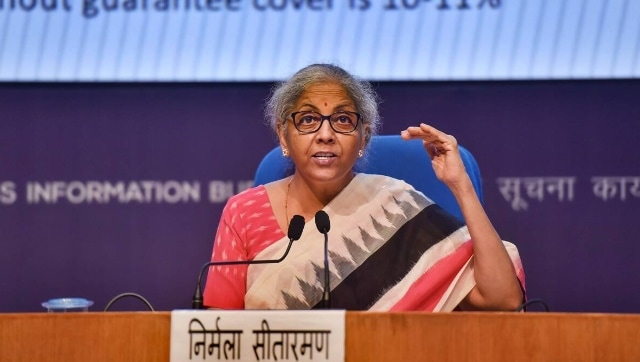 Business
The Council decided to continue keeping petrol and diesel out of the GST purview as subsuming the current excise duty and VAT into one national rate would impact revenues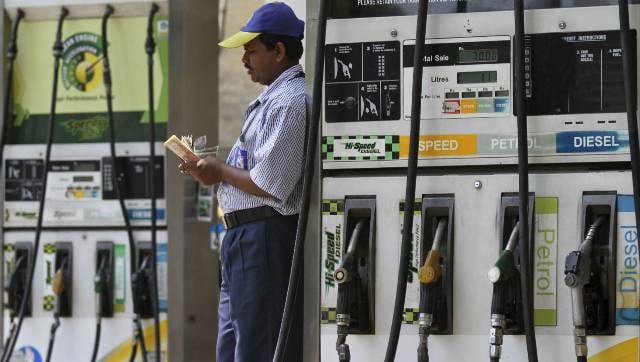 Business
GST is being thought to be a solution for the problem of near-record high petrol and diesel rates in the country