Security experts targeted by fake recruiting campaign on LinkedIn
Each recruiter account is focused on a particular type of specialist, said F-Secure.
Researchers have discovered a group of fake LinkedIn recruiter profiles used for gathering sensitive information about security experts.
According to a security firm F-Secure, multiple LinkedIn accounts recently targeted numerous security specialists in an attempt to map their social graphs.
The suspicious campaign was first uncovered by by Yonathan Klijnsma, a security expert at Fox-IT, few weeks ago. And, later Sean Sullivan from F-Secure decided to investigate the campaign as some of the company's own security researchers were targeted.
Sullivan discovered that these fake LinkedIn profiles claimed to work for a company called Talent Src (Talent Sources).
Each recruiter account is focused on a particular type of specialist, said F-Secure.
The fake accounts showed profiles of recruiters hunting for security experts with specialties like embedded security, malware analysis, digital forensics, mobile security, cryptography, automotive security and so on.
Sullivan also  noticed that the logo of the company Talent Scr was not original. Also, a Twitter profile of the same fake company was discovered that has not been updated since January and have just got two tweets and five followers.
However, the goal of the fake recruiting group is not yet known.
And, these recruiters are approaching security experts by sending a general recruiter message, as mentioned by Klijnsma, with a profile picture of an attractive woman. "The job will be relative to your job. They will 'scout' a few people (besides you)."
"After about a week they stop sending out new requests, the profile picture is removed and a bit later their name is changed...making it hard to find these people back in your list if its big. In about a month the accounts disappear, not sure if on purpose," Klijnsma added.
Find latest and upcoming tech gadgets online on Tech2 Gadgets. Get technology news, gadgets reviews & ratings. Popular gadgets including laptop, tablet and mobile specifications, features, prices, comparison.
India
There is an application fee applicable with the unreserved candidates along with the OBC and EWS candidates required to pay a non-refundable fee of Rs 400 for each post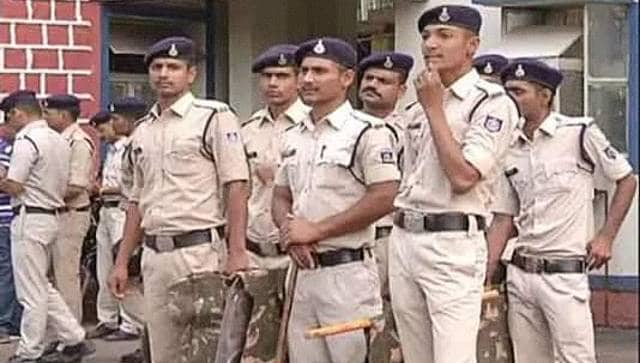 India
In order to be eligible, candidates must have completed their Class 12 from a recognised board and their age must be between 18 and 33 years
India
'Sagar Avneshika' can accommodate about 15-20 scientists for research purposes and has laboratories similar to research vessel 'Sagar Thara'.