Apple launches MacBook laptops with first microprocessor designed in-house
By Stephen Nellis (Reuters) - Apple Inc on Tuesday introduced a MacBook Air notebook and other computers with the first microprocessor designed in-house, a move that will tie its Macs and iPhones closer together technologically. The new chip, called the M1, marks a shift away from Intel Corp technology that has driven the electronic brains of Mac computers for nearly 15 years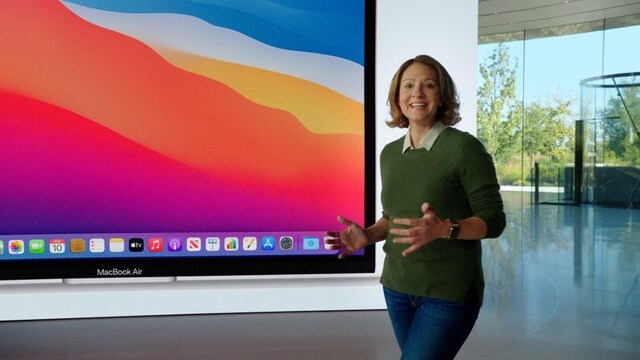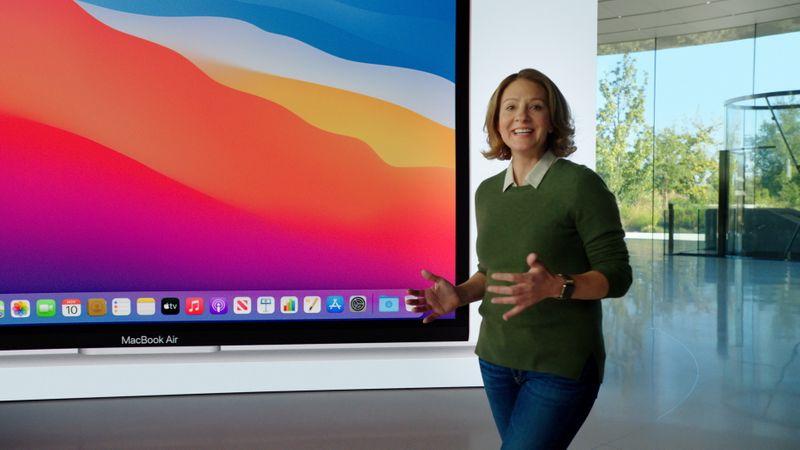 By Stephen Nellis
(Reuters) - Apple Inc on Tuesday introduced a MacBook Air notebook and other computers with the first microprocessor designed in-house, a move that will tie its Macs and iPhones closer together technologically.
The new chip, called the M1, marks a shift away from Intel Corp technology that has driven the electronic brains of Mac computers for nearly 15 years.
It is a boon for Apple computers, which are overshadowed by the company's iPhone but still rack up tens of billions of dollars in sales per year. Apple hopes developers now will create families of apps that work on both computers and phones.
The MacBook Air will start at $999 (£754), the same as its predecessor, and have up to twice the battery life, Apple said. The M1 will also power the MacBook Pro notebook, which starts at $1299, and its $699 Mac Mini computer, which comes without a monitor.
The Mini is targeted at engineers and scientists because of artificial intelligence capabilities of the new chip that usually require a graphics chip from Nvidia Corp or AMD.
The new products will be available from next week, executives said.
Shares of Apple were up about 0.2% as the event ended.
EFFICIENT AND FAST
In June, Apple said it would begin outfitting Macs with its own chips, building on its decade-long history of designing processors for its iPhones, iPads and Apple Watches.
Apple executives said on Tuesday that the M1 was intended to be efficient as well as fast, to improve battery life, and that Apple's newest version of its operating system was tuned to the processor.
"This announcement underscores how important high-performance, custom processor designs will be to leading the next generation of client computing," said Jon Carvill, vice president of Nuvia, a data center chip firm founded by former Apple executives. "We think a similar trend is playing out in the future of the data center as well."
Apple executives made numerous performance claims against Windows-based laptops and prior generations of Macs, virtually all of which are based on Intel chips, though Apple did not directly name Intel.
"We believe Intel-powered PCs — like those based on 11th Gen Intel Core mobile processors — provide global customers the best experience in the areas they value most, as well as the most open platform for developers, both today and into the future," Intel said in a statement.
Apple's phone chips draw on computing architecture technology from UK-based Arm Ltd and manufactured by outside partners such as Taiwan Semiconductor Manufacturing Corp <2330.TW>, or TSMC.
Microsoft Corp and Qualcomm Corp have been working together for four years to bring Arm-based Windows laptops to market, with major manufacturers such as Lenovo Group Ltd <0992.HK>, Asustek Computer <2357.TW> and Samsung Electronics Co Ltd <005930.KS> offering machines.
But for both Microsoft and Apple, the true test will be software developers. Apple is hoping that the massive group of iPhone developers will embrace the new Macs, which will share a common 64-bit Arm computing architecture with the iPhone and be able to use similar apps.
Apple software chief Craig Federighi said Adobe Inc would bring its Photoshop software to the new M1-based Macs early next year.
Apple has seen a boom in Mac sales due to the coronavirus
pandemic, notching record fiscal fourth quarter Mac sales of $9 billion earlier this month - all of them Intel-based. In June, Chief Executive Tim Cook said Apple would continue to support those devices for "years to come" but did not specify an end-of-life date.
(Reporting by Stephen Nellis in San Francisco and Peter Henderson in Oakland; Editing by Aurora Ellis and Rosalba O'Brien)
This story has not been edited by Firstpost staff and is generated by auto-feed.
Find latest and upcoming tech gadgets online on Tech2 Gadgets. Get technology news, gadgets reviews & ratings. Popular gadgets including laptop, tablet and mobile specifications, features, prices, comparison.
World
MUNICH/FRANKFURT (Reuters) - German police fired water cannon during an anti-lockdown rally in Frankfurt on Saturday and eventually broke up the gathering as rules like wearing masks and socially distancing were not observed. About 600 people from the loosely organized Querdenker movement that opposes the government's measures to halt the rise in coronavirus infections took to the streets in Frankfurt.
World
By Christian Hartmann PARIS (Reuters) - A silk shoe that belonged to Marie Antoinette, the last queen of France who was executed during the French Revolution, will go up for auction on Sunday - with a starting price of 10,000 euros ($11,800).
World
By Juarawee Kittisilpa and Matthew Tostevin BANGKOK (Reuters) - Thailand's King Maha Vajiralongkorn told well-wishers of the importance of unity as he marked the opening of a new railway line on Saturday, after thousands of protesters had turned their backs on his motorcade as it passed through central Bangkok. Around 2,500 demonstrators had gathered at the capital's Democracy Monument in the latest of months of protests against Prime Minister Prayuth Chan-ocha, demanding changes to the constitution as well as reforms of the monarchy. The protesters draped the centrepiece of the monument, which has become a rallying point for the protests, in a cloth covered in grievances and insults