Anti-climax of Housing.com drama: Board may scuttle Rahul Yadav's stock giveaway
Investors think such antics by Rahul Yadav will only destroy the prospects of the company
For those who were jumping with excitement after Rahul Yadav, the 26-year-old CEO of Housing.com who thought he is too young to be serious about money decided to gift his entire 4.57 percent stake to his 2251 staff, here's some disappointment. The board may just reject Yadav's generous and 'noble' act.
In a profile of the CEO in question in The Economic Times today, one of the investors in the company has said that the board is unlikely to approve of the gifting of shares and this has been communicated to Yadav.
"It was not discussed and not cleared by the board. Such decisions cannot be executed with the wish of one person. If it's not for the money then take zero salary, but stock holdings are a must for any entrepreneur. What stops him from leaving Housing tomorrow if he does not have stock?" an investor has been quoted as saying in the report.
According to the report, SoftBank holds 32 percent, Nexus Ventures 19 percent, and Helion Ventures and Falcon Edge 10 percent stake in Housing.com, which started in 2012. Yadav co-founded the company along with 11 others.
While announcing his generous gift for his employees, Yadav had said that the company was started to solve the problem of housing hunting, which is experienced globally. In order to solve this, he wants to unify 500+ players globally and create a global giant, he said.
"Just the problem statement gives me a lot of kick," he had said, adding "there is no other factor at play here, including money."
That investors and board were not as enthusiastic about his move as they think such antics will only destroy the prospects of the company, which has good potential for growth. Moreover, a report in Techcircle had said the move came just two days after the investors decided to create a pool for stock options by giving away some of their stakes. The giving away of stocks is a clear case of Yadav trying to go one up on the investors.

However, after the huge response he got in the media, especially social media, Yadav yesterday challenged his peers in the start-up space, Deepinder Goyal of Zomato and Bhavish Aggarwal of OlaCabs, to at least give away half of their stakes in their respective companies to the staff.
"Now I challenge Deepinder Goyal of Zomato and Bhavish Aggarwal of Olacabs to continue this noble act and give away HALF (not full) OF THEIR SHARES to their employees. And I hope both of them spread the nominations further," he said in a Facebook post, which also went viral in the media.
If the board of Housing.com has its away, they may just be spared the option of considering Yadav's challenge.
Business
Last month, Yadav hogged limelight when he gave away all his holding worth about Rs 200 crore in the company to the employees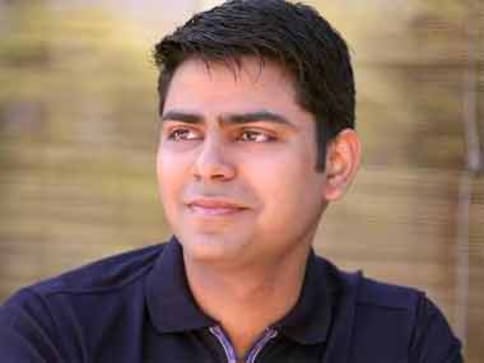 Corporate
After promising a '100x' return in a matter of 30 days, the infamous Housing.com's former CEO Rahul Yadav has given his fist interview to none other than Femina while turning away a bunch of other news organisations because 'the oldest and one of the most widely read 'women's' magazine has one purposes — to give readers content they want to know about."
Business
The latest FB post shows that he might have been a result of the PR boost he got yesterday